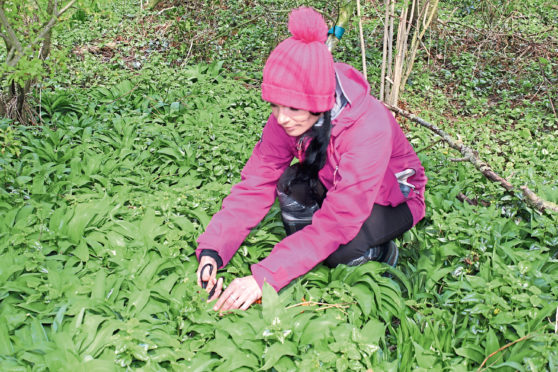 Good food needn't always hail from the supermarket as Gayle discovered when she foraged lunch and dinner ingredients from a quiet woodland close to home…
Bananas, apples, oranges, gin, chocolate, yoghurt, soup – just some of the groceries that recently ran out in my household.
Waiting for my online shopping delivery seemed a distant prospect (it wasn't due to arrive for 12 days), and I had no intention of venturing out to visit a supermarket.
With lockdown in full swing, I found reports of massive queues outside shops and folk not fully observing social distancing measures somewhat off-putting, plus there's the unavoidable fact that you increase the risk factor of catching coronavirus simply by being amongst strangers.
But with fruit, veg and booze supplies running low at home, I found myself becoming bored at the lack of variety of things to consume… until I had a lightbulb moment while walking the dog in nearby woodlands.
First I got a whiff, and then a glorious sighting, of a vast carpet of wild garlic growing in semi-shade under some alder and willow trees.
As its pungent aroma filled my nostrils, I realised the possibilities were endless.
I knew wild garlic leaves could be used in salads, but how about soups and even stir fries?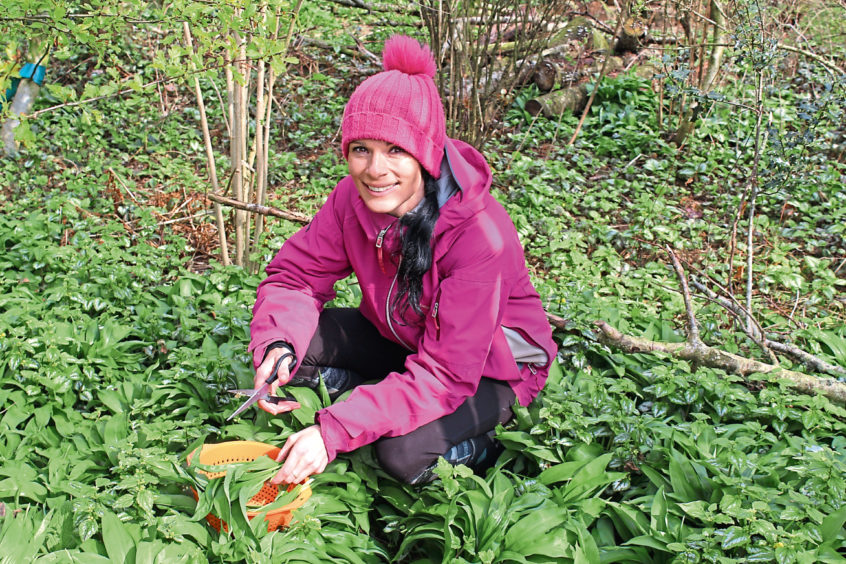 A quick search of the internet threw up dozens of delicious-sounding, easy recipes but with lunchtime approaching, I decided I'd attempt to make a wild garlic and nettle soup.
Finding nettles at this time of year is dead easy, and once cooked, they have an earthy flavour, similar to spinach or cabbage.
Right now they're at their seasonal best: young, tender and ripe for picking.
Armed with gloves and a pair of scissors, I carefully clipped off the tender new growth and popped as many nettles as I could into a plastic bowl.
The wild garlic leaves were much less hazardous.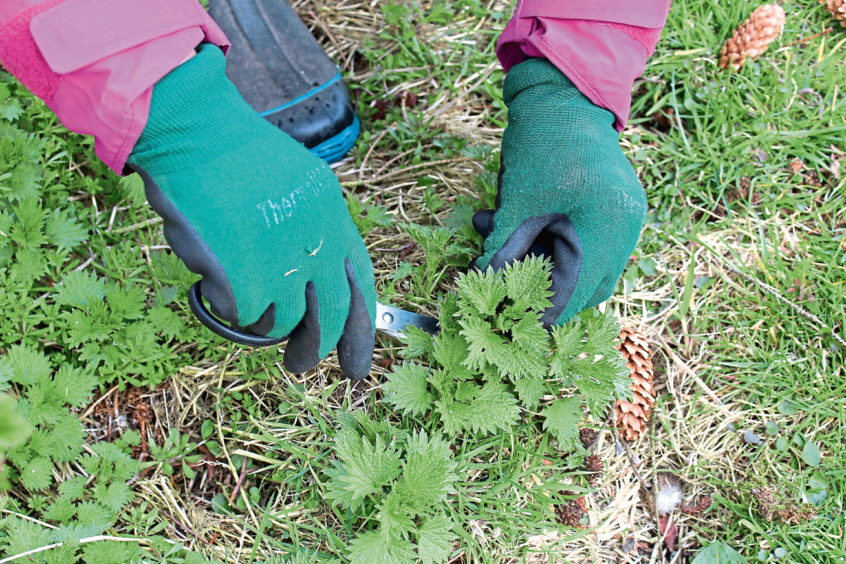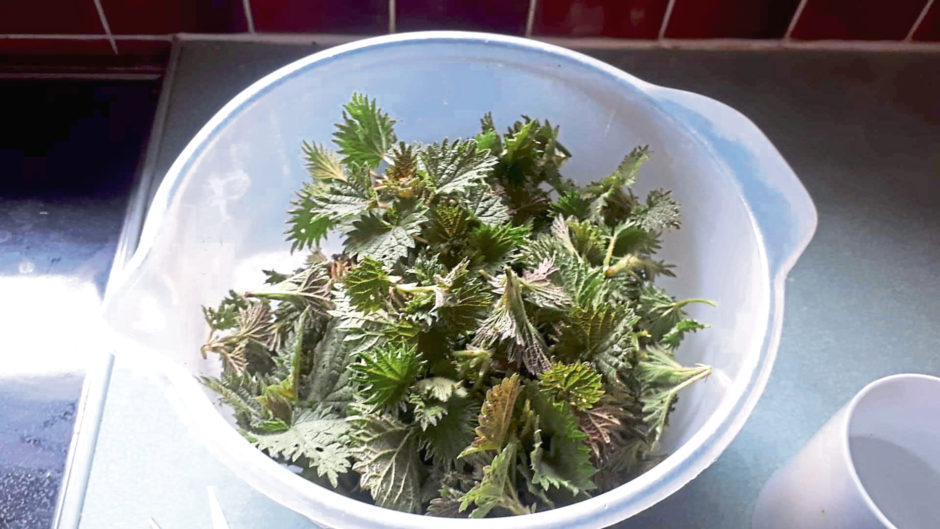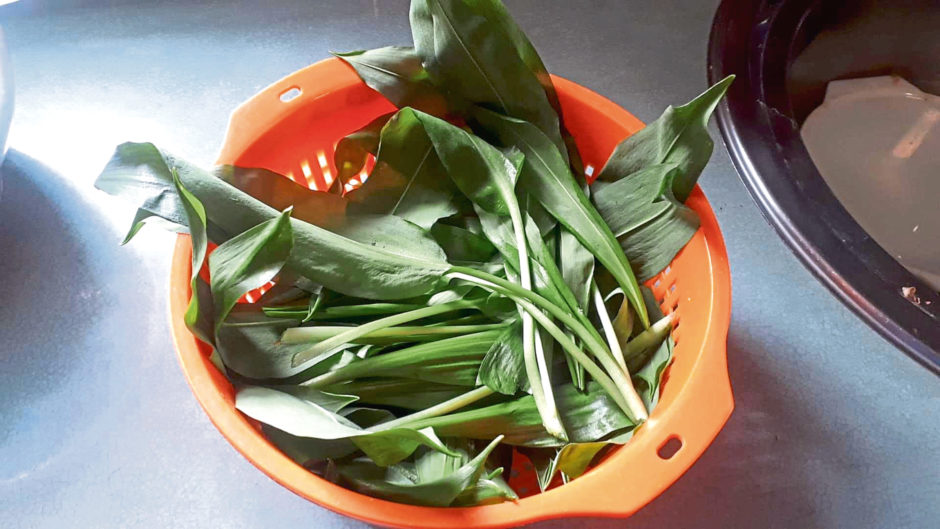 When I returned home to the kitchen, I weighed out the correct amount of each plant and cut off any scraggly, tough looking nettle stalks. I then washed and sieved everything, releasing any wee beasties that showed face back into the wild.
The healthy, low-fat online recipe I'd selected not only used wild garlic and nettles but also a selection of vegetables.
Alas, I didn't possess the leek required, or the rapeseed oil, but I did have extra virgin olive oil, celery, a potato, carrot and onion, butter, milk and vegetable stock.
Once I had heated the oil and butter in a saucepan, I added the onion, celery, carrot, potato and a pinch of salt and stirred until everything was well coated.
I then covered and sweated the ingredients for 20 minutes, stirring occasionally.
After pouring in the stock and simmering for 10 minutes, I added the nettles and wild garlic in several batches, and again, simmered for a couple of minutes.
The smell was absolutely divine.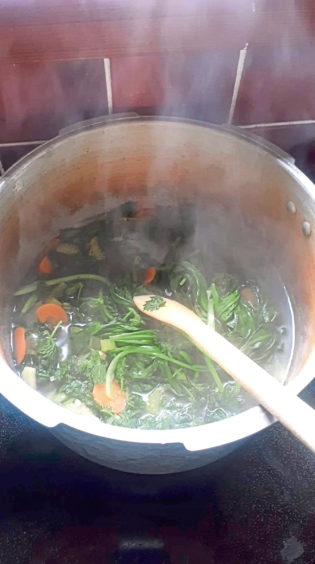 Removing my pot of delights from the heat, I used a stick blender to whizz everything up into a smooth, soup-like consistency, slightly splattering my face and jumper in the process.
Returning the pot to the heat, I stirred through the milk and added salt and pepper to taste.
The recipe suggested drizzling over a little extra oil and topping with a few wild garlic flowers but, as I had no such flowers (it was too early in the season) and didn't fancy having more oil, I simply served up the soup a la Gayle Ritchie.
I'm not one to boast about my culinary prowess but wow – this vibrant, colourful soup was truly divine!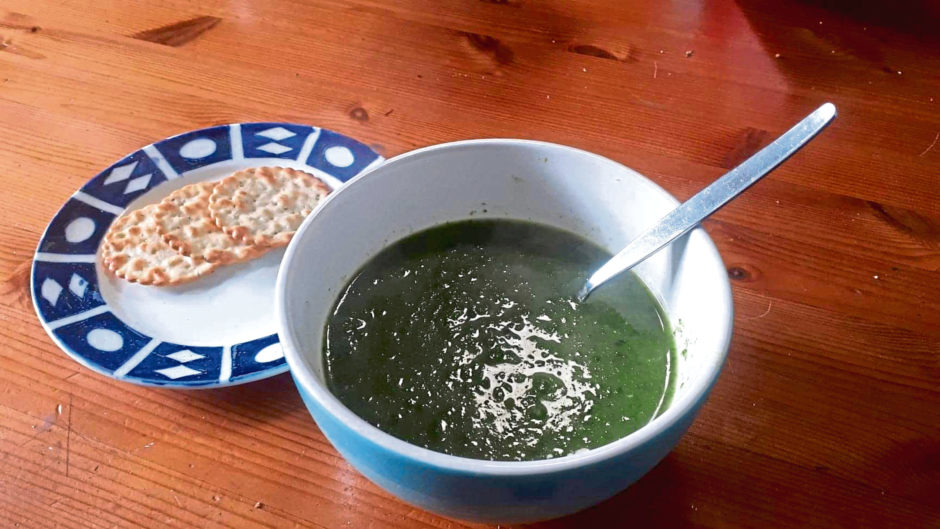 Accompanied with rosemary crackers, I enjoyed gorgeous, steaming-hot bowls of green goodness for two days running.
And because I'd discovered such an abundance of wild garlic so close to home, I also popped some into stir fries for dinner.
Okay, so my foraging frenzy didn't bring gin, fruit and yoghurt into my life, but it certainly spiced up my eating habits.
Just be sure to wash everything thoroughly – you can never be sure whether an animal might have urinated on your ingredients, especially as ground-hugging plants like wild garlic and nettles are well within the dog pee zone!
I wouldn't recommend pilfering your local park or green space of all its wild ingredients, because that would be both greedy and selfish.
But if you're lucky enough to have an abundant source of foraging material near your home, then go for it.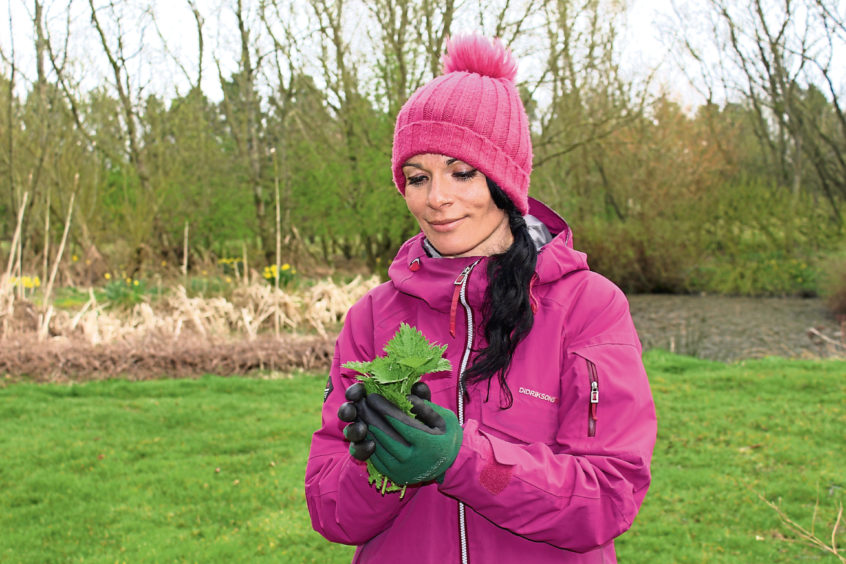 Gayle's nettle and wild garlic soup
Ingredients
1 tbsp extra virgin olive oil
25g butter or margarine
1 onion, finely diced
2 celery sticks, thinly sliced
1 carrot, finely diced
1 small potato, peeled and diced
1.2L vegetable stock
300g young nettle leaves
200g wild garlic leaves
3 tbsp milk
Directions
Heat the oil and butter in a large saucepan. Add the onion, celery, carrot, potato and a pinch of salt and stir until everything is well coated. Cover and sweat gently for 15-20 mins, stirring every so often to make sure that the vegetables don't stick to the bottom of the pan.
Pour in the stock and simmer for 10 mins. Add the nettles in several batches, stirring, then add the wild garlic leaves and simmer for two mins.
Remove from the heat and blend using a stick blender (or tip into a blender). Return to the heat and stir through the milk, then season.
Ladle into bowls and enjoy!