The magical memories of childhood books: Courier writers recall their favourites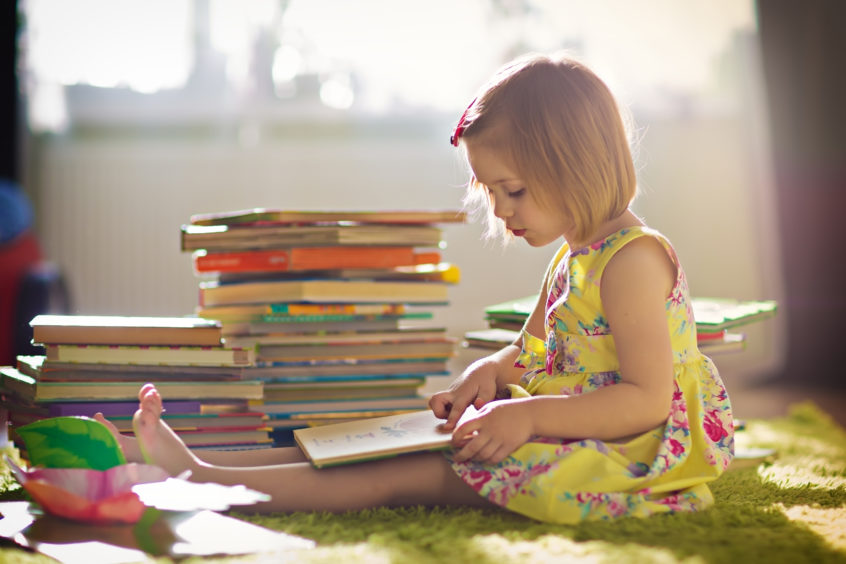 The memories of some childhood books stay with us forever. Here, the Courier features team recall some of their favourites and what these books mean to them…
It was Pookie the Rabbit who started it all.
There we were, minding our own business, when Gillian, our features editor, announced (during an online chat) that an Easter bunny cartoon had reminded her of Pookie the Rabbit. Who? we asked as one.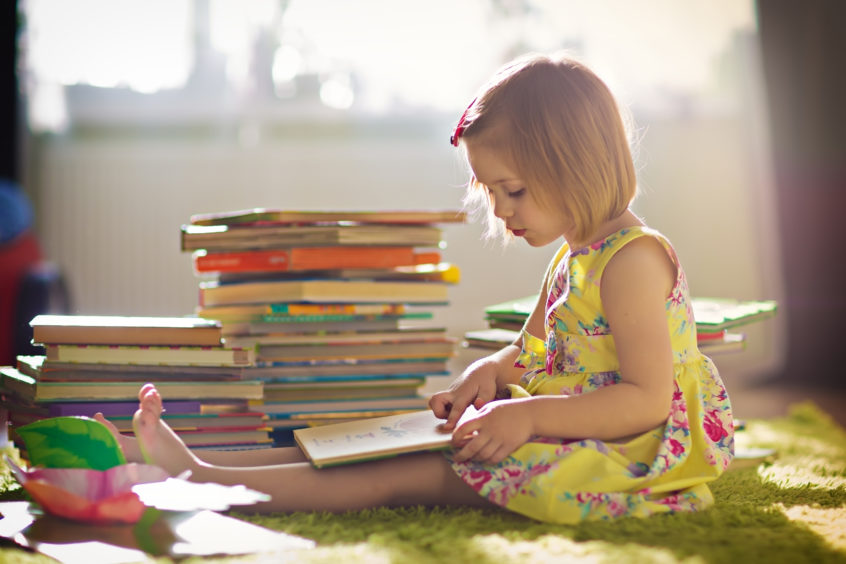 "Pookie was gorgeous," said Gillian. "He was one of my childhood stories – he was a white rabbit who flew great distances with her little wings to do Good Things and Escape Danger, and he wore very cute little britches."
Naturally, we all started to think about our own favourite books from when we were young so, along with some musings from two contemporary Scottish children's authors, here they are.
Gillian Lord, features editor
Childhood books were the key to everything. I remember being terrified by the mythical monsters of ancient Greece and Rome (the children's version of course).
Cerberus the three-headed dog still comes to mind. But Pookie restored the world to rights. Pookie was a white rabbit who could fly, he wore blue britches and had little wings the colours of the rainbow.
He was rescued by a girl called Belinda who lived alone in the wood, she made him a little bed in a shoebox and together they faced adversity and were kind to all things.
How I came across this book is a puzzle, as it was written well before my childhood.
It was probably my British grandmother, wanting to share stories from an English childhood with this rather wild little South African girl. I remember my eyelids growing heavy as I fell asleep flying with a little white rabbit across a wide sky.
Of course Enid Blyton invariably followed; to this day I look hopefully at large trees in seemingly enchanted forests, in case they harbour exotic lands.
Richmal Crompton's William series was another delight – again, they were first published long before my childhood, and I suspect a grandmother's hand.
I loved how William was invariably glowering, scowling, or being scrubbed till he shone.
Invariably he would get covered in mud on adventures with his friends, The Outlaws, and his dog, Jumble, and have to endure the spoiled, lisping Violet Elizabeth Bott who was clearly sent to torment him with her threats to "thcream and thcream until I'm thick" unless William humoured her.
By then I could read by myself – although I think the first book I ever read on my own, from cover to cover, was Joy Adamson's Born Free. A lioness can put paid to a three-headed dog any day.
Caroline Lindsay, features writer
Unlike my younger sister who read The Hobbit when she was four, I was a bit of a late starter when it came to reading. But once I got going I made up for lost time.
As I was almost seven when I learned to read, I remember it very clearly. My mother was once again, very patiently, reading through a favourite book called Mick the Monkey, a story about a little monkey who helps out in his uncle's grocery shop during his summer holidays.
When he's asked to run some deliveries on a scorching day Mick has various adventures along the way including rescuing a little girl cat and her doll's pram from an oncoming express train.
There was no gradual process of learning to read for me, no special words in a tin like 'and', 'the' and 'but'.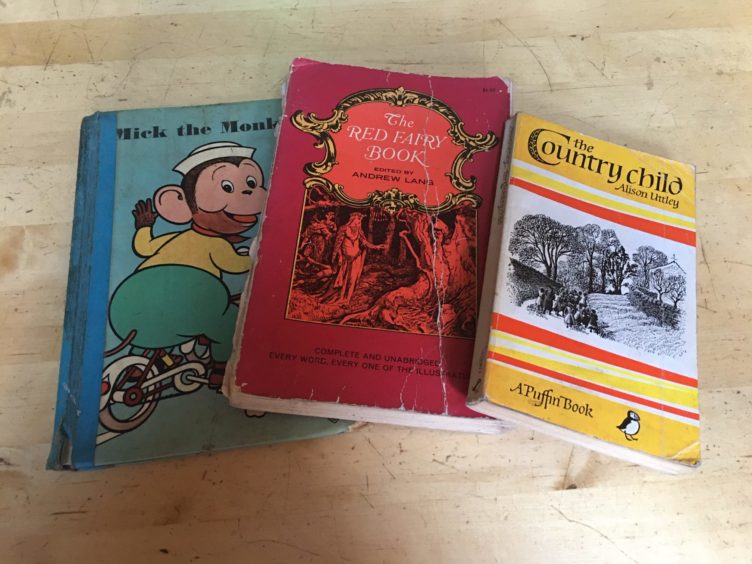 This is what happened: one moment I was following along with the 'words' (more like hieroglyphics to me) and looking at the pictures and the next, the words suddenly swam into some kind of order in my brain and I could read them – all of them.
It was like a miracle – especially for my long-suffering and relieved parents.
There was no stopping me from then on and I was soon devouring any book I could get my hands on.
From classics we read at primary school, like Oliver Twist and Huckleberry Finn, to books my dear grandma sent me from Australia (Ruth Park's Muddle-Headed Wombat; the Silver Brumby series by Elyne Mitchell; and a Book for Kids by CJ Dennis); and not forgetting my weekly Princess Tina comic, I read anything and everything.
Like many children, I loved Enid Blyton – the Magic Faraway Tree (about a magical land at the top of a tree if you hadn't guessed), and the Malory Towers series especially.
Set in a girls' boarding school with an idyllic natural rock pool for swimming, it was the school you wished you went to – that and Linbury Court Preparatory School from the Jennings books by Anthony Buckeridge.
I even wrote to Buckeridge when I was nine to tell him how much I enjoyed his books and kept his reply for many years.
I suppose these books were my version of Harry Potter for today's youngsters – an escape to jolly japes a million miles away from any real problems that school life could throw at you.
I still have Mick the Monkey and read it to my own children when they were young. It sits on the shelf alongside The Red Fairy Book by Andrew Laing (my sister had The Blue Fairy Book and we used to argue which cover was better), my Paddington books (which I would read on my solo train journeys to school aged eight), and Alison Uttley's The Country Child (I wasn't so it was of endless fascination to the town-bred child).
When I occasionally dip into these dog-eared old friends and look at their covers, I drift back to my childhood – to my bedroom with its collection of Whimsies and crocheted bedspread; to a warm garden where I read in the fragrant shade of a lilac bush; to a cold, rattling train chugging through the Kent countryside; and above all, to the comforting and all-immersing magic of those books.
Childhood is never over – it is still with me in those yellowed, tattered pages.
Gayle Ritchie, features writer
I still enjoy reading books she loved as a child. I'm pretty obsessive when it comes to books.
It pains me to give any away, although of course, the ones I've found trashy or tedious often go to charity.
I loved so many books as a child and I still have them all. Some are on bookshelves, others are in cupboards and I suspect the ones I'm not sure about might've been put into the attic by my mum
My childhood favourites include Roald Dahl's Charlie and the Chocolate Factory, Laurie Lee's Cider with Rosie, the Little Grey Rabbit series by Alison Uttley and Dick Bruna's Miffy series.
I also adore the Meg and Mog series, written by Helen Nicoll and illustrated by Jan Pienkowski, The Garden Gang books by Jayne Fisher, the Milly Molly Mandy series by Joyce Lankester Brisley, and being a horse lover, I have a soft spot for Black Beauty by Anna Sewell.
Living in the country and being keen on adventures and the great outdoors, I've always been a fan of Enid Blyton.
Whether Noddy, The Famous Five, the Adventure series featuring Jack, Dinah, Philip, Lucy-Ann and Kiki the parrot, or The Secret Seven, I loved all her books, including the references to 'lashings of hard boiled eggs' and 'lashings of treacle'.
Like many folk, I believed the phrase 'lashings of ginger beer' was a Blyton phrase, but apparently that was a myth. In reality, it features in a film parody of the Famous Five novels, called Five Go Mad in Dorset.
The book I always return to is Ghosts and Bogles, a selection of 16 spooky stories collected from the British Isles, retold by Dinah Starkey and illustrated by Jan Pienkowski.
This book has such great memories. My mum and dad bought this for me when we were on holiday in a tiny cottage near Sligachan in Skye. I think I was about seven at the time.
It was early spring but the weather was absolutely wild – all dark skies, wild winds and torrential rain.
The book, with its evocative, macabre, ghoulish and hair-raising illustrations, really set the tone. It was an amazingly exciting but strange holiday – a trip to a wild Scottish island with my folks that I'll never forget.
The electricity went off, we ate cheese toasties at the Sligachan Hotel, we went on a boat, visited the Fairy Glen and read with torches under the bed covers. Whenever I pick up this book, I'm transported back in time to that fantastically atmospheric holiday.
The great thing about books is that they are completely immersive. When you read, nothing else exists. Books can act as time machines, or they can propel you into a whole new world, informed by your own imagination. Books are magic.
Jack McKeown, motoring editor
Reading was my favourite thing to do as a child and I would sometimes tear through an entire novel in a single day.
I read all of Enid Blyton's Famous Five and Secret Seven novels. I enjoyed The Three Investigators, a series of juvenile detective novels about three American youths who solved crimes from their base in a buried junkyard caravan, reached by series of secret routes and tunnels.
Each novel ended with the boys recounting their adventures to the great director Alfred Hitchcock.
I was also a huge fan of Willard Price's Adventure novels – African Adventure, Lion Adventure, South Sea Adventure and so on.
They followed two brothers, Hal and Roger, as they captured beasts for their animal collector father, who sold them on to zoos.
Although as an adult I don't condone the capturing of wild animals to be displayed in zoos, these exciting novels sparked an enduring love of animals and natural history.
And, of course, there was Tolkien. I loved The Hobbit, The Lord of the Rings and even The Silmarillion, which is a more difficult read for a child.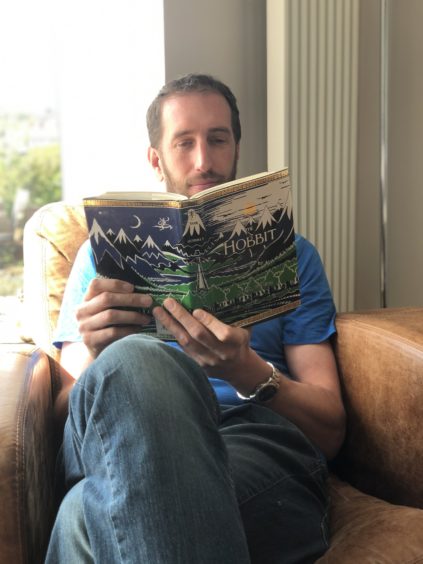 My parents were always careful about what movies I was given access to but never really thought to police the books I read – they were just happy to see me reading.
This let me discover Stephen King when I was still a child and I read his horror novel when I was 11, and The Shining age 13.
Some of the themes were beyond me then and of course I found the books scary, but I still tore through them and at 41 King remains one of my favourite novelists.
Terry MacCallum, Craigie editor
When I was seven, my aunt and uncle gave me A Child's Garden of Verses by Robert Louis Stevenson as a birthday present. It was illustrated by Hilda Boswell and, at first, it was the drawings that I loved. They brought the poetry to life.
As a very unruly-haired curly-topped youngster, the little girls in the pictures – with their lovely hair and beautiful dresses – seemed perfect. The children all appeared to have lives packed full of adventure. School and homework didn't have any place here!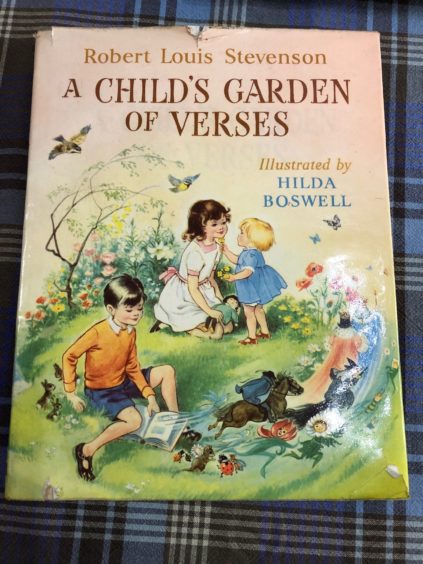 As I grew a little older, I realised that it was the words on the page that really worked the magic, and it was words that could take you anywhere if you had some imagination.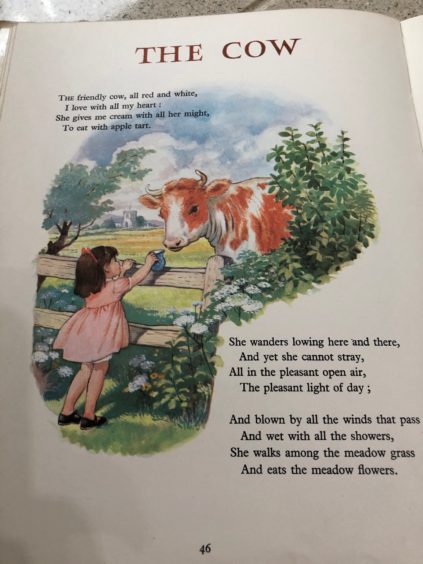 I still have the book, slightly battered around the edges, but a lovely memory of childhood.
Jennifer McLaren, features writer
One of the earliest memories I had of reading aloud to my family was from Dr Seuss books like One Fish, Two Fish, Red Fish, Blue Fish. I was given them by my aunt, who was a primary school teacher.
I remember enjoying the rhythm and the playfulness of the language as well as loving the illustrations.
I can still recite some of it now, so it obviously did the trick! As my children get older I am looking forward to hearing them read these books, too.
As a slightly older child reading chapter books, some of my favourites were tales of magic and witches. This was well before Harry Potter came along, too.
I followed the trials and tribulations of Mildred Hubble in Jill Murphy's The Worst Witch series. I found her misadventures hilarious and liked how she was always a bit haphazard and less-than-perfect.
Then I moved on to Barbara Sleigh's Carbonel series. Featuring a young girl called Rosemary who happens to buy a magical talking cat called Carbonel, the trilogy really had me hooked.
I liked the idea that even a little girl who knew nothing of magic could experience puffs of smoke and rainbow coloured flashes of light while trying to do something heroic and good.
Magic and playfulness of words truly combined when I reached the work of Roald Dahl.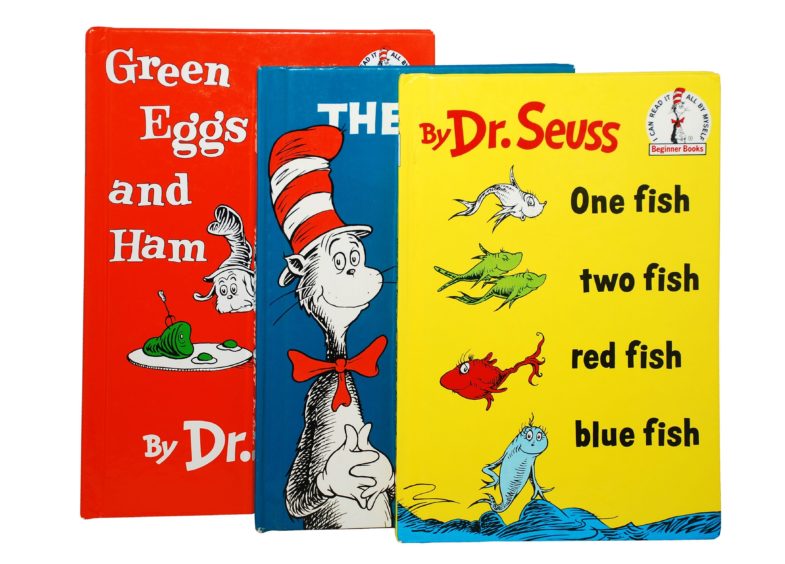 I hooted and cringed at The Twits and was swept away by the absurdity and irreverence of George's Marvellous Medicine, which is really a cautionary tale of how home-grown magic can get ever-so-slightly out of control.
Looking back, it was always the words I loved the most and I suppose that makes a lot of sense. My love of magic hasn't really stayed with me but — especially in times like these — wouldn't it be the most wonderful thing to have the power to save, heal and ward off evil right at your fingertips?
Michael Alexander, lead news features writer
One of the ironies of writing 'stories' for a living is that I rarely read books anymore.
It likely results from years of being glued to a screen creating words, juggling everything else thrown up by life and the fact that if I do go to my bed with the intention of reading, I'm usually so tired I just drop off!
But it wasn't always this way.
Back in my childhood, I was an avid reader – and many of the page-turner paperbacks that defined my late primary school years in the early/mid-1980s still stick in my mind.
Some came from jumble sales back in the day, while many came from the Chip Club – a mail order book service that helped get primary children into reading.
My favourites tended to be science fiction and adventure stores. Elidor by Alan Garner is at the top of my most memorable list – a fantasy adventure story that got me hooked after our primary school drama teacher Mr Louden read our class a chapter in P4.
Sadly he died suddenly just a few months later – a link with the book I haven't forgotten.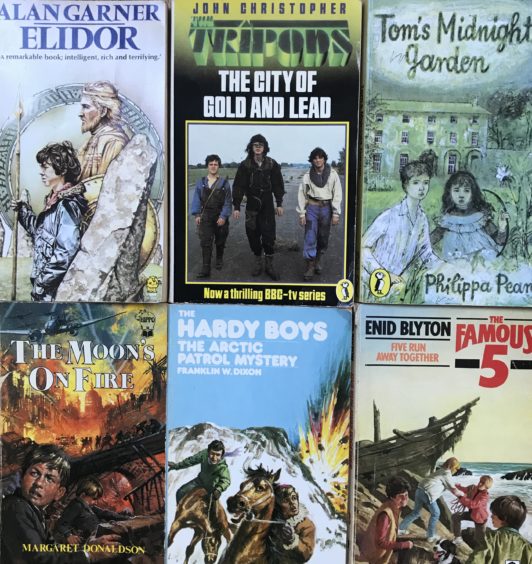 Another was Tom's Midnight Garden by Philippa Pearce – a story that I remember reading from cover to cover while recuperating from chicken pox on the sofa. I still think of the story if I ever pass a slightly mysterious looking, overgrown garden gate in a wall.
I absolutely loved reading The Tripods trilogy by John Christopher after the TV series appeared in 1984, while Margaret Donaldson's The Moon's On Fire – about two Polish boys alone in London during the Blitz – captured my imagination at a time when my grandad would still talk about his Polish homeland and the war.
I must admit, I also read my fair share of Enid Blyton books back in the day – The Famous Five and the Secret Seven – and don't forget Franklin W Dixon's The Hardy Boys.
Life – and reading – was simpler then. But maybe these Covid-19 lockdown times are a good opportunity to go full circle and rediscover past literary adventures?
I recently passed some of my favourites on to my soon-to-be 11-year-old daughter. I may even take a trip down memory lane by picking one up to re-read myself!
Nora McElhone, features writer
My love of books can be traced directly to my parents and grandparents – all avid readers – and to long summer holidays spent in the West of Ireland with no TV.
Hours were spent poring over the pages of pretty much anything that I could lay my hands on, from the early days of Peter Rabbit, the Mr Men and the Garden Gang to children's classics such as the magical Secret Garden by Frances Hodgson Burnett, Louisa May Alcott's Little Women and The Little House on the Prairie series (Laura Ingalls Wilder).
Those books were read and reread and the characters and their stories are fresher in my memory than anything I have consumed as an adult.
Never much of an Enid Blyton fan, I didn't take to Malory Towers but that didn't stop me devouring my own preferred school series, The Chalet School by Elinor M Brent-Dyer.
Set in an international boarding school which was based in Austria, Guernsey, England and then eventually moved to Switzerland, the 50 or more stories were written between 1925 and 1975.
I was captivated by the adventures and interactions of these girls and teachers who spoke one of either French, German or English depending on the day of the week.
I have no doubt that the books were a huge influence when it came to my choice to study modern languages at university.
Adventures of Laura Ingalls Wilder's stories about a family searching for a place to call home on America's Western Frontier gripped my young imagination.
The stories of digging a home from the riverbank, surviving scarlet fever and being cut off by blizzards have stayed with me – I picked up a copy of The Little House on the Prairie in a second-hand bookshop recently and was immediately transported back a world where the family would load up their wagon in true pioneering style and head out on the next stage of their journey.
I had to tear myself away from the tale but didn't resist buying it for my daughter in the hope that she will share my love for Laura and her family.
Today, I'm still drawn to those peculiar portraits of the USA as described by Annie Prolux or Marilynne Robinson which simply couldn't happen anywhere else.
Coo Clayton, primary teacher and author of Maggie's Mittens and Maggie's Monsters
I am one of those people who like to keep books. Many of my childhood books are still at my parents' house. It's lovely to see my own children read the books that were read to me.
Favourites include Topsy and Tim, the Lucy and Tom series by Shirley Hughes and a large collection of atlases and encyclopedias.
Shirley Hughes has an amazing way of making the scenarios in her stories so simple yet so memorable – perhaps because many of us can relate to these. A favourite of mine was Lucy and Tom's Christmas.
There is a scene where Tom gets tried and grumpy and is taken out for a walk to cool off with Grandad. Anything that had a naughty child in it was appealing!"
Coo believes that childhood books are so important because they provide the best way to end the day – a bedtime story.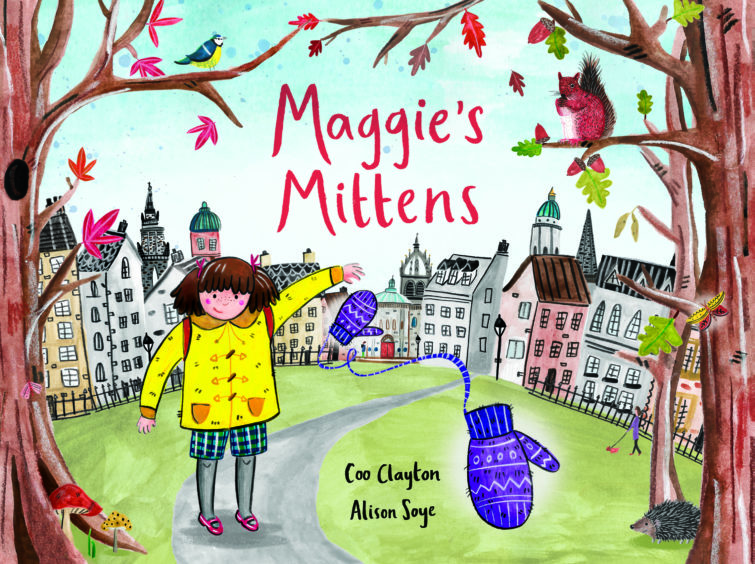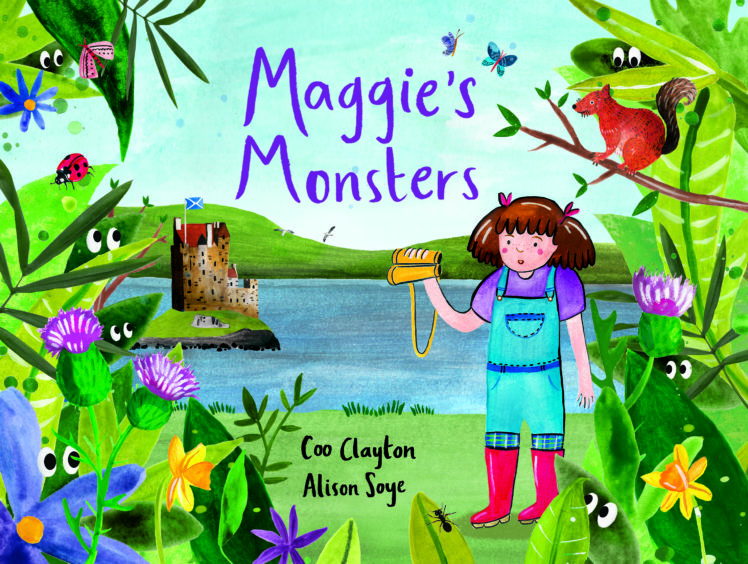 "Relaxing and reflecting together as well as having a giggle is priceless for relationships as well as language development.
Also, as a teacher I am aware how children of all ages love to come together and share a story, it's something they don't tire of.
Books can provide experiences and discussions around difficult topics. It may be the first time that a child has discussed death, fear or bullying which can make the story remain in our memories for a long time.
Also, I think the illustrations are the key to children's books and they are often what we remember so vividly and fondly."
Illustrator and author Tom Morgan-Jones 
"Stories and pictures have always been all around me. I drew and drew and drew, on cereal packets and scrap paper and old photographic paper my uncle – a photographer – gave me.
My mother always read us books, especially at night. One of my favourites as a child was called Thomas Builds a House. It was by Gunilla Wolde and the original was in Danish – luckily I had the English translation.
As well as sharing a name with the main character, I loved the fact that Thomas did real building with proper tools. Books can let children imagine what they can do one day.
One of my recent books, Strong Brave True: Great Scots who Changed the World (and how you can too) is all about inspiring children to dream big dreams.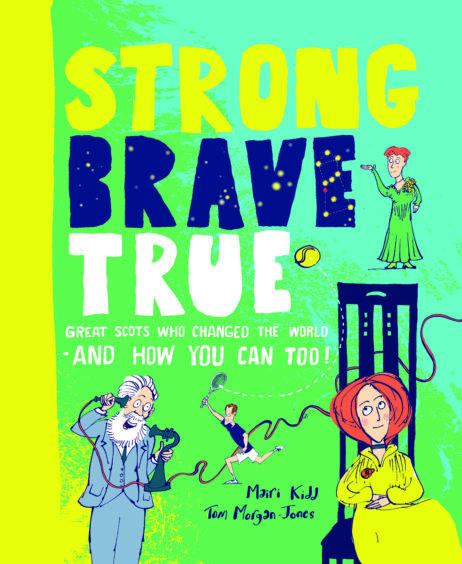 I also loved Meg and Mog by Helen Nicholl and Jan Pienkowski, Mrs Wobble the Waitress by Janet and Allan Ahlberg and Fantastic Mr Fox by Roald Dahl. I was fascinated by a pop-up book my cousins had called Haunted House, again by Jan Pienkowski.
When I got to primary school, finding my own books was incredible. I remember discovering Fattypuffs and Thinnifers by André Maurois and Fritz Wegner lying on a table. I was really taken by Fritz's spindly line-drawing on the cover.
It was of a very round puffed-up soldier who looked rather jolly, and very gangly, mean-looking soldier and the title was written in a playful fat-and-thin way.
I was really intrigued and wanted to know more. I think there's great benefit in letting children choose stories that tickle their fancy.
Fattypuffs and Thinnifers inspired me to go to art school and become an illustrator. I didn't have my own copy and it was sadly out of print for a while, and so I used to look for it on all the second-hand book stalls. At last I found it at a bookfair.
My friend asked if I liked it and I said it was my favourite. "Oh I know Fritz," my friend told me, "would you like to meet him?"
It was a dream come true, he was the gentlest of fellows, kind and with a mischievous twinkle in his eye. I was very lucky and we had lovely lunches talking about his book and career.
I've illustrated everything from posters on the side of a bus to satirical boardgames, but children's books are the best.
Stories can take you anywhere or let you do anything in your imagination. You can get lost in a story and that's a healthy retreat from some of the digital distractions and pressures that can prevail today.
I love how a book can play with ideas and make you see the world in a different way.
As a child it's an amazing opportunity to learn about the world from the safety of home, sharing this experience with a parent when you're little and later on taking off on your own.
Books can comfort you, scare you, anger you, inspire you, warn you, make you happy, make you sad, make you cry, make you laugh, make you cry with laughter – they're real rollercoasters in your head and heart.
And luckily you can put them down whenever you want.
I've been lucky in my career to work with incredible authors such as Philip Ardagh (we did Norman the Norman from Normandy together), Tony Bradman and Emma Kennedy.
I know how much children's authors care about young readers. Lots of time, effort and love goes into making a book, they are an act of sharing.
That's a very special thing.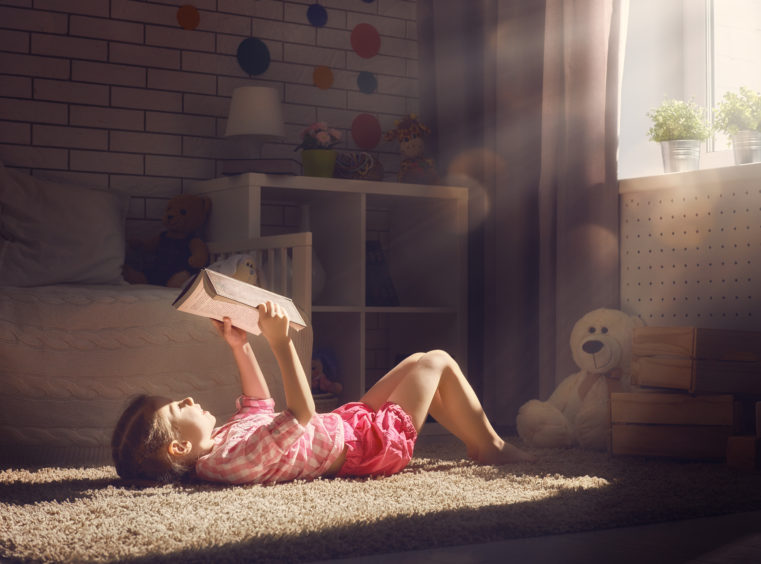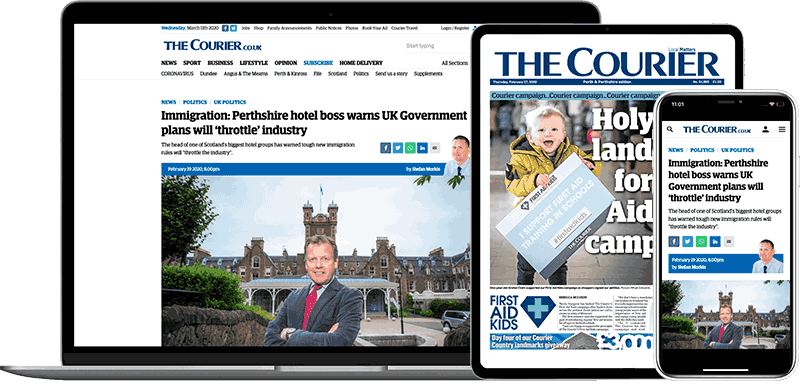 Help support quality local journalism … become a digital subscriber to The Courier
For as little as £5.99 a month you can access all of our content, including Premium articles.
Subscribe