For the first time in 89 years the organisers of Scotland's Gardens Scheme (SGS) have had to close the garden gates.
Founded in in 1931 to raise money for the Queen's Nursing Institute Scotland, today SGS offers a fantastic selection of gardens normally open across Scotland to raise money for hundreds of charities.
Over 200 Scottish gardens, mostly privately owned, would have been opened to the public in May, and more than 400 throughout spring and summer months but this year, thanks to Covid-19, the gardens – and the botanical beauty within them – will have to remain shut for the foreseeable future.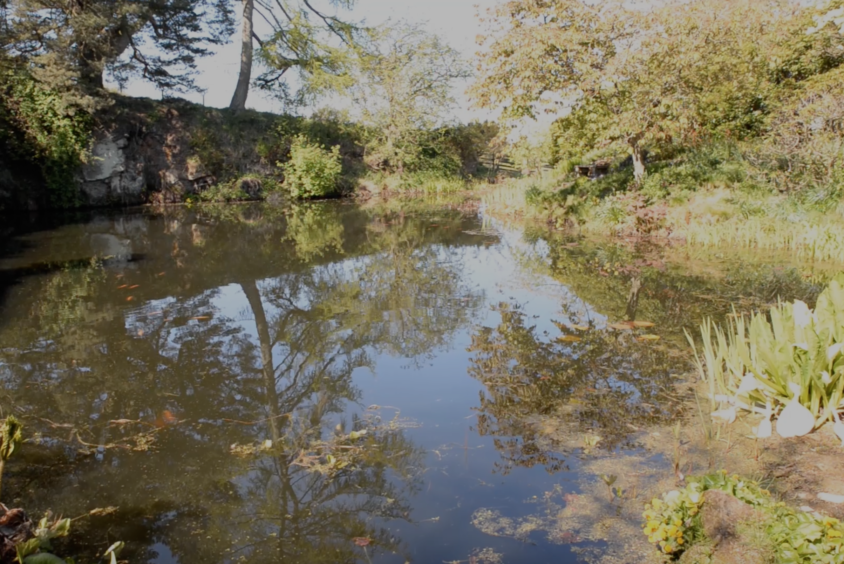 Don't despair though – virtual visits to some of Courier Country's gardens are available on the SGS website as well as their own YouTube channel.
Terrill Dobson, national organiser for the charity, explains: "The inspiration behind our new project to provide virtual open gardens is really quite simple.
"Our garden openers have turned to their gardens to help them through this very difficult time. In fact, many people across Scotland are doing the same, some discovering gardening for the first time," she continues.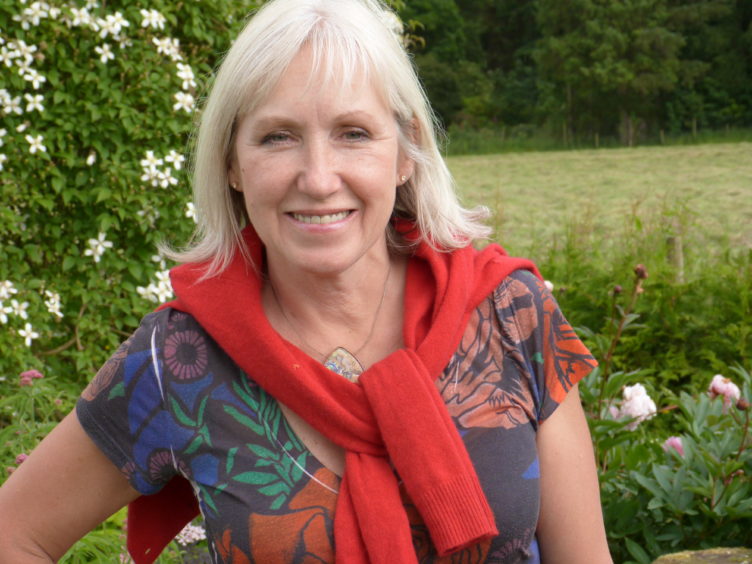 "Nature and gardening have a powerful and positive impact on our health and we're grateful for their help at this time. So, our gardens are looking amazing this year, and we felt we really must find a way to share them – our open days are suspended, but our virtual gates are wide open for you."
Like many other charities and businesses, the pandemic and recent lockdown will have a huge impact on Scotland's Gardens Scheme.
"May is our largest charity garden opening month followed closely by June," says Terrill. "These two months would have accounted for 60% of our openings, with 550 plus charity opening days across the country.
"The decisions around our country's next steps will determine the ultimate impact on our charity, and we will take up any opportunities to re-open with caution to carefully protect our community of volunteers and supporters.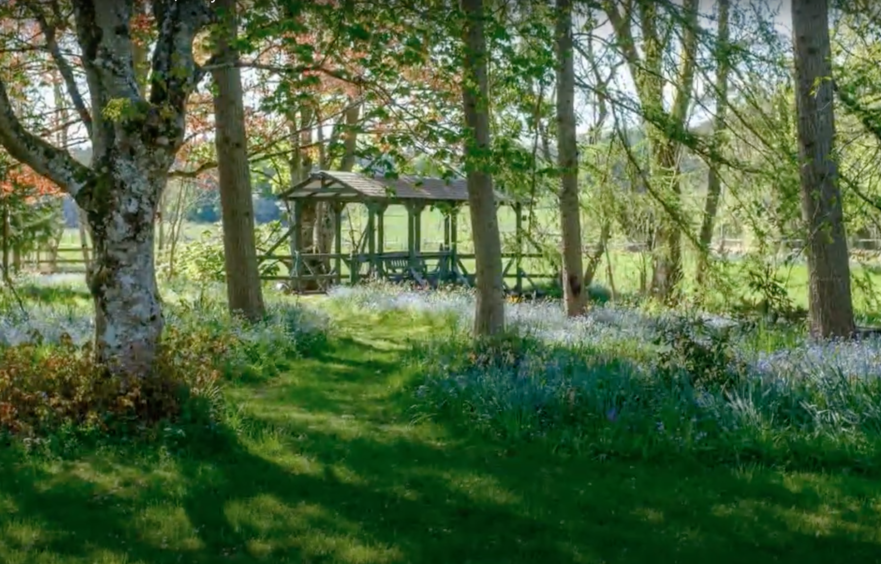 "We expect the financial impact on our charity to be huge, and we are sad that this will also mean we will not be able to provide our intended donations to the many other charities that benefit from our scheme.
"We are incredibly grateful for our legacy donations which will help us through this difficult time."
There are many different gardens with various functions, styles, and sizes that open through the scheme each year.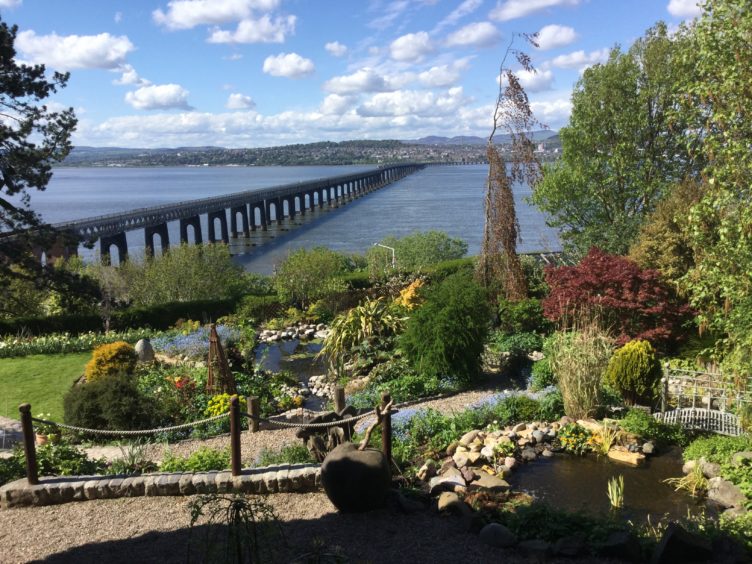 "There are cottage gardens, wildlife gardens, urban allotments, therapeutic gardens, cutting gardens, container gardens, herb gardens, community gardens, organic gardens, formal gardens, artist's gardens, coastal gardens, foliage gardens, walled gardens, forest gardens, woodland gardens, botanic gardens, country gardens, Japanese style gardens and many more," says Terrill.
"We are hoping to host a wide variety of videos coming from our garden openers, showing different gardens through the seasons.
"It's up to our openers to create their own video, while we help inspire them to do so.
"We've provided 'how to' guidance on our website for our openers and are offering advice as needed," she continues.
"And then we've created a bit of a production line with staff and a few volunteers with media experience. Our openers will send in a video and then, depending on the help they want, we will do a bit of editing.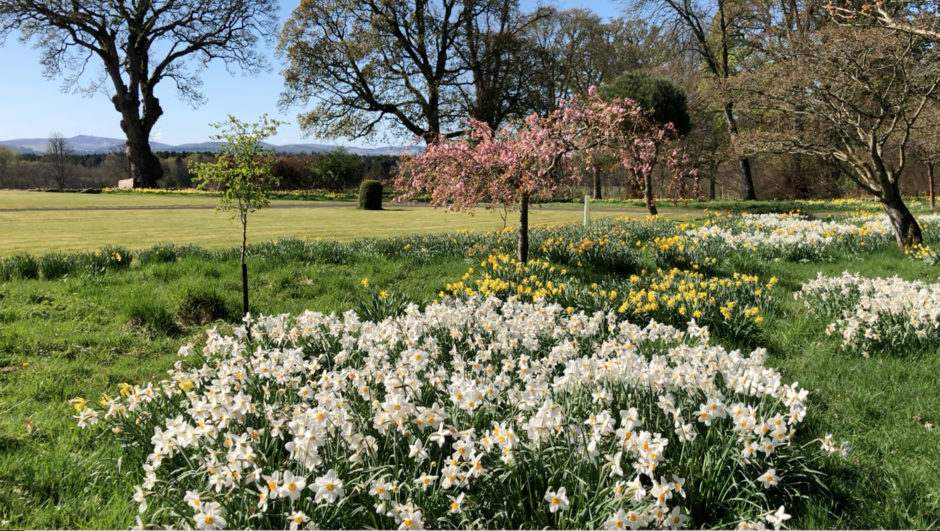 "We then get these videos on to our YouTube Channel, our website, and also share some of these on Facebook, Twitter and Instagram.
"Our staff had absolutely no experience with videos, and the learning curve has been huge," reveals Terrill.
"And our Garden Openers have also, for the most part, no experience in taking videos but have bravely tackled technology.
"So while it's been quite challenging to take on this project – our expertise is gardening, after all – but we gardeners like to think of ourselves as quite resourceful!
"And of course, like so many other businesses, we are working with reduced staff number but have been lucky to have a few new volunteers with the right skills," she says.
The SGS YouTube Channel, and each video on the SGS website, has an option for donations, which the team hope will help them provide some charity donations this year.
"But donations are optional, and we mostly hope to share these beautiful gardens and brighten people's days," says Terrill.
On that subject, last year's SGS theme of health and well-being is perhaps even more relevant at the moment.
The therapeutic effects of gardening, as well as being in a garden, are well documented, as Terrill confirms.
"We gardeners all share a secret – our gardens are our very special friends – a friend that helps us with our health and wellbeing," she says.
"When we're stressed, our garden calms us.
"Whether it's the grounding minerals absorbed through our hands as we work the soil, or the physical release of the fight and flight response through our physical labour, it works.
"Our gardens provide a lifeline of continuity, as we watch the bulbs, blossom and pale spring leaves emerge on our trees each year, even after a harsh winter.
"And our gardens can nourish us, literally. In a relatively small space, one can grow our own fruit and vegetables, avoiding chemicals and artificial additives, providing us with maximum nutrients we can pick to our plate."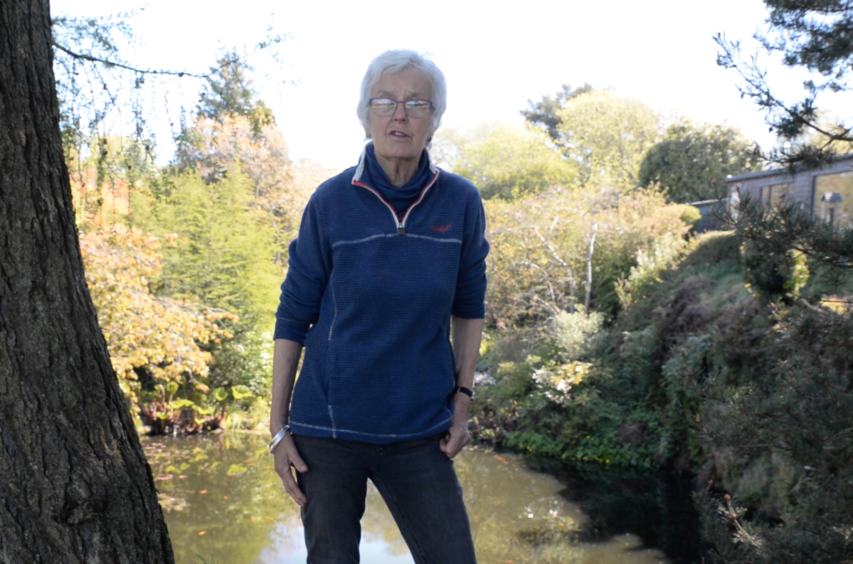 Courier Country gardens offering virtual tours include Gardyne Castle in Angus; South Flisk in Fife; The Tower in Fife; Kilry Village in the Angus Glens; Mill of Forneth in Perthshire; and Terrill's own garden at Logie in Kirriemuir.
"What's also been an unintended, but excellent, outcome is that we're getting video tours of gardens that don't currently open with us," she smiles.
"It has been fantastic to have so have of our openers offer to share videos of their gardens. What's been incredibly special about this project is the opportunity to get such an intimate view of these gardens through the eyes of the owner.
"The huge enthusiasm for gardening, and their gardens, shows through so strongly, and they genuinely want to share what's happening in their gardens while hoping to support the charities that now need it even more than ever.
"It's also been a fantastic opportunity to see gardens that you might not otherwise get a chance to see, because for example they are far away.
"We're excited to share these videos with everyone and truly believe that seeing the passion that our openers put into their gardens will leave people inspired."
Anyone can support the Scheme by subscribing to the SGS newsletter and YouTube channel at youtube.com, watching videos at scotlandsgardens.org and making a donation through the website.