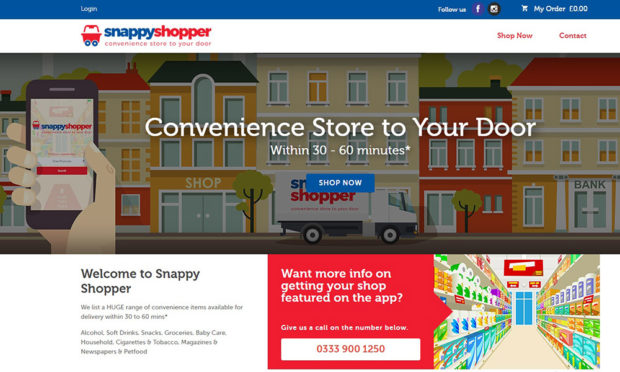 SPAR, the leading convenience store group in Scotland, has announced an exciting new partnership with the online grocery delivery app Snappy Shopper.
Following successful trials SPAR Scotland plan to roll out the Snappy Shopper service further in the coming weeks.
Snappy Shopper is a rapidly growing home delivery platform specifically designed for the convenience sector, offering 30-60 minute grocery delivery at in-store pricing. Snappy Shopper delivers anything from food, soft drinks, alcohol, cigarettes and tobacco, baby care, household, magazines and newspapers, pet food, over-the-counter medicines and more.
Colin McLean, CEO at SPAR Scotland, stated: "SPAR stores are playing a very important role in local communities around the country by helping the vulnerable and those who are self-isolating. With the addition of the Snappy Shopper app, it will make our SPAR stores even more convenient by us being able to quickly deliver essential items to consumers without them ever leaving their homes."
Snappy Shopper currently works with over 300 SPAR stores across the UK, making SPAR one of Snappy Shoppers major business partners. This is without the unveiling of the new SPAR Scotland launches that have went live in recent weeks from multiple stores across Dundee, Aberdeen, Glasgow, Inverness, Uddingston and Ayr.
Mark Steven, CEO at Snappy Shopper explained what makes the Snappy Shopper service so appealing to retailers: "No other platform has the functionality that our platform offers – this functionality drives incremental new sales for our top stores in excess of £10,000 per week under normal trading conditions, with our top-performing store achieving £39,800 in a single week during the Covid-19 crisis. We are absolutely delighted to be partnering with SPAR Scotland, further enhancing our national SPAR relationship".
Initially launched in Dundee, Snappy Shopper is now available across UK mainland convenience stores. Snappy Shopper offers a refreshing, cost effective, same-day grocery delivery service as a new alternative to the major supermarkets current delivery systems. With SPAR stores championing the Snappy Shopper service, communities across Scotland will reap the benefits of this new convenient grocery delivery infrastructure.
*To download the Snappy Shopper app on IOS and Android, click here.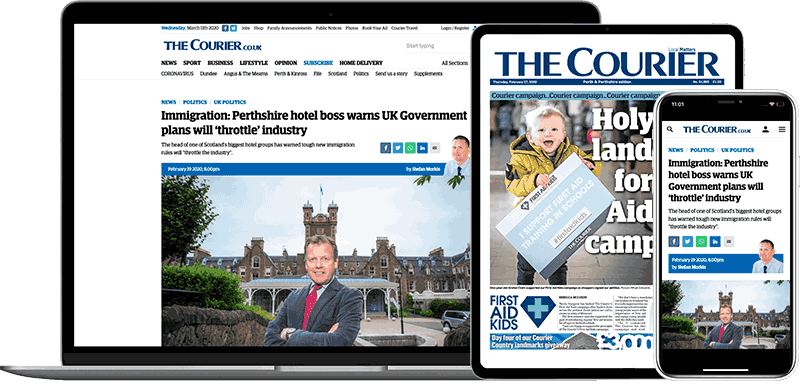 Help support quality local journalism … become a digital subscriber to The Courier
For as little as £5.99 a month you can access all of our content, including Premium articles.
Subscribe