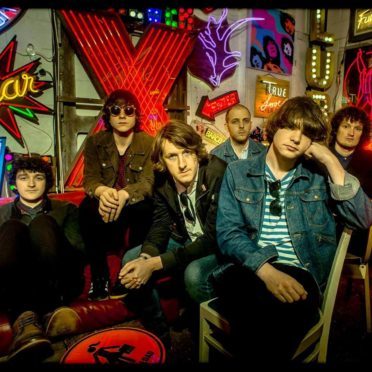 Highly-rated indie rockers Neon Waltz have lined up a Dundee gig on Thursday May 10.
The Caithness outfit will be playing new material plus tracks from last year's debut album Strange Hymns at Beat Generator. Led by vocalist Jordan Shearer, the trippy Brit-rock six-piece cite The National, The Band, The Beatles, The Walkmen and Grizzly Bear as influences.
A big crowd's expected at the North Lindsay Street venue with Dundee bands Sahara and Saint-Louie providing support. Doors open at 8pm on Thursday, with tickets available online or from Grouchos in Dundee.
*** One of Scotland's best songwriters is at Clarks on Lindsay Street next week.
James Grant is probably best known as the frontman of Love And Money but he's also one of our nation's most compelling acoustic performers. The Glaswegian songsmith started out in Friends Again back in 1982 before forming the power-pop outfit three years later.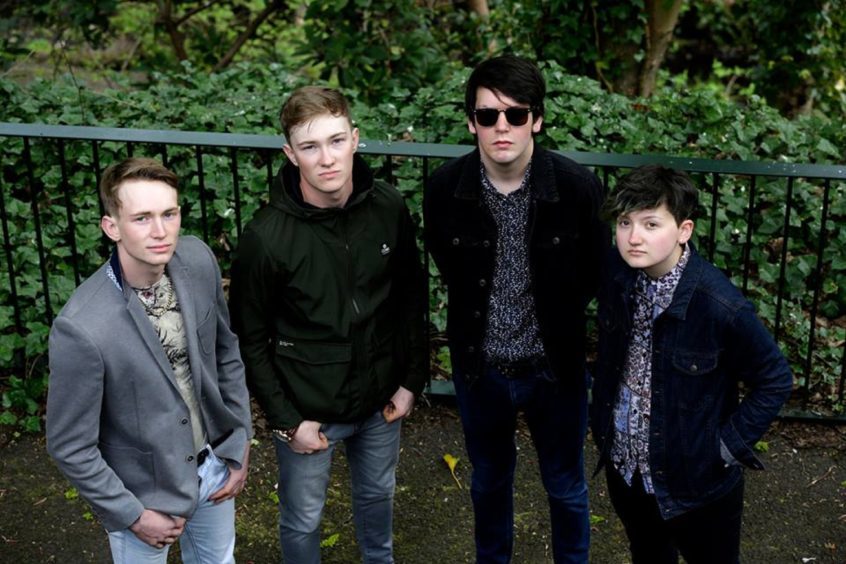 Despite a string of classic singles including Candybar Express, Hallelujah Man, Jocelyn Square and Winter, major chart success proved elusive and the band broke up in 1994.
Super-droll Grant's solo career started with 1998 opus Sawdust In My Veins, one of five studio albums. Always opinionated, he's promising to play a selection of highlights from every stage of his career at Clarks on Thursday. He'll be joined by harmonica player and long-term collaborator Fraser Spiers.
Tickets £14 from the venue, Grouchos, Broughty Ferry's Assai Records and www.eventbrite.co.uk
*** A blistering dose of lad rock's in store tomorrow when Twisted Wheel roll into PJ Molloys.
The reformed Manchester band are building up momentum ahead of a comeback album due in October. Fronted by Jonny Brown, the gritty four-piece have similar Brit-rock influences as the likes of The Libertines, The Enemy and The Courteeners, blurring the boundaries between mod and punk.
Originally formed in 2007, their incendiary tunes attracted Paul Weller and Noel Gallagher's attention as their eponymous debut hit the UK Top 50 in 2009.
Brown's put together a new line-up and now they're hoping to make up for lost time after second album Do It Again struggled to make an impact in 2012. Tickets are £9.50 from the Dunfermline venue or Ticketweb.
*** A showcase of breaking bands is on at Church tomorrow.
Westfest's 2018 battle of the bands reaches the semi-final stage with Dunfermline's The Decrees going up against home-based Saint-Louie, More Than Two, Novella, Two Thieves & The Burning Wood and Ark Royal.
Doors open at Ward Road at 6.45pm with tickets available via Church Dundee on Facebook.
*** Guitar legend Albert Lee plays two nights in Kinross this week.
The Green Hotel is expected to be rammed on Wednesday May 9 and Thursday May 10, for the string-picker supreme. Now 74, Grammy-winner Lee landed his big break with soulsters Chris Farlow & The Thunderbirds in the '60s, but his real passion was country.
After honing his breakneck style in Heads Hand And Feet he toured America with The Crickets and worked as a sideman for his idols The Everly Brothers, then Joe Cocker, Emmylou Harris and Eric Clapton.
Albert's 1979 album Hiding included his signature tune, Country Boy — which he performed live on BBC2 on the revived Old Grey Whistle Test in February.
Currently on a world tour, the veteran and his youthful new band perform original material plus sublime covers of classics by the likes of Elton John, Gram Parsons, Jimmy Webb and Ray Charles.
For ticket details look up www.mundellmusic.com
*** There's a Blondie night this weekend at Clarks on Lindsay Street.
Tribute band Dirty Harry will be rolling out monster hits like Denis and Heart Of Glass on Sunday, May 6. Fronted by lookalike Sarah Kennedy, they'll be on from 7pm with tickets £10 from the usual outlets.
*** The Green Hotel has a retro gig on Sunday May 6 in the shape of experienced Scots trio Police Sting Show. Tickets for the 2.30pm show are available at www.mundellmusic.com
*** Perth Against Racism is hosting four rising acts at a benefit gig tonight, Friday May 4. The Sandemans, Real Life Entertainment, The Kalaharis and Cover Daddy are playing the Fair City's Civil Service Club to boost refugee charities Safe Passage and Perth and Kinross Community of Sanctuary.
Ticket info's on the anti-fascist organisation's Facebook page.
*** R'n'B outfit Junkyard Dogs top the bill at Dundee's Number 57 on Sunday. There's also covers from Itchycoo Park, Cara Sylvester and Chris Marra tomorrow.
awelshrocktalk@gmail.com