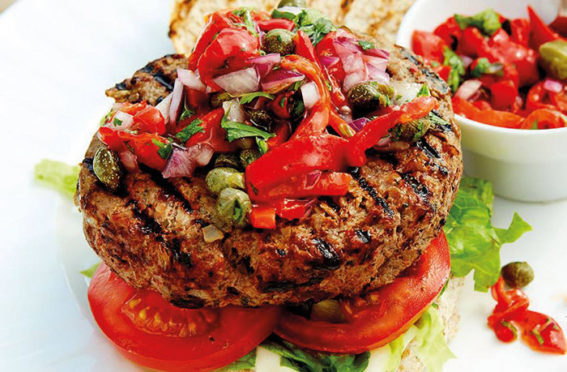 If you are looking for a warm and welcoming place to achieve your body goals, look no further than the many Slimming World classes run in Angus.
Members can lose weight using the easy Food Optimising plan to lose weight and the classes provide friendly help and support – without putting you on the spot or making you feel self-conscious.
The plan allows you to eat your favourite foods, just in a more controlled and accountable way. There's no calorie counting or complicated formulas to master, it's designed to be as easy to follow as possible. There are even recipe books and magazines packed full of great meal ideas to help you stay on track and the Slimming World app helps you if you are enjoying a meal out – because on the plan, you don't need to worry about socialising or indulging a wee bit on a special occasion!
One of the newest Slimming World consultants in Angus, Pam Thomson, knows only too well the struggle to get to the weight she wanted and that makes her able to help members achieve their goals.
She said: "I have always been very self-conscious about my weight – I was the fat girl at school and over the years have tried every diet under the sun. I'd lose weight then eventually it crept back on – with even more than I'd lost!
"I was feeling quite depressed about the way I looked, I no longer enjoyed going out and my confidence was non-existent. I lived in big baggy tops and my PJs were my favourite thing to wear.
"Despite having a wardrobe full of lovely fitted clothes I'd pull on the same thing day in and day out. I would stand and look at my lovely clothes and just feel even more depressed because none of them fitted me."
So Pam decided to join a local class to try and get her weight under control for good. And she was welcomed with open arms.
She explained: "Everyone is there for the same reason – to lose weight and improve their lives and how they feel about themselves. There is no judgement, no humiliation, just friendly people on the same journey as you, cheering you on when you have had a great week and supporting and helping you get back on track when you've had a tough week."
Pam found Slimming World so helpful that she even became a local consultant to help others achieve their weight goals.
Pam added: "Slimming World helped me so much. I know exactly how it feels to be miserable and tired and totally dislike yourself, so I want to use my restored confidence and well-being to help and support others on their journey to being healthier, slimmer and getting their sparkle back.
"If you've lost your sparkle, come to Slimming World and we can get it back. Let's do it together!"
You can also become a consultant, email Rae Gunn raegunn62@gmail.com to find out more.
To find out more or to check what classes are nearest you, search for "Slimming World Angus Mearns".
For more information click here.