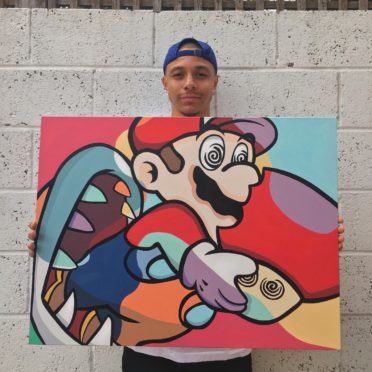 A Dundee footballer is substituting the ball for the paint brush as his first art exhibition opens to the public.
Self-taught artist Leighton McIntosh, 25, is presenting his cartoon-inspired in exhibition Dayzd in conjunction with arts management and events company Firegarden Art Media and independent Dundee men's clothes shop Cartocon.
Formerly a pupil of Craigie High School in Dundee, Leighton has played for clubs including Dundee, Montrose, Peterhead and Arbroath.
He joined League One side Airdrie at the start of the season.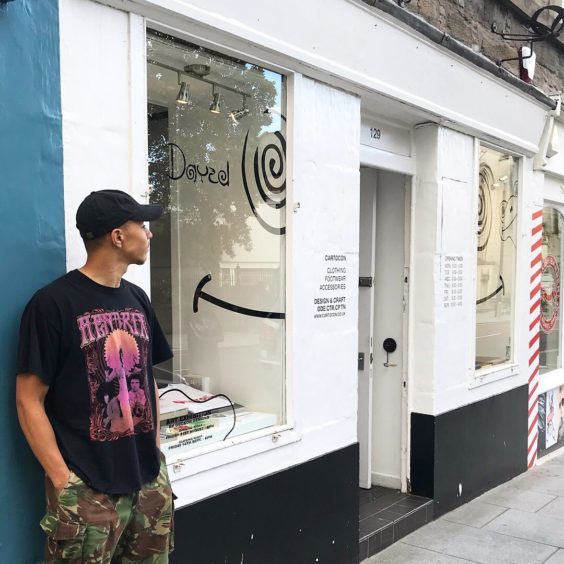 Leighton says: "I think I was more into art than I was football when I was a lot younger.
"I have always been athletic and that took over naturally – but my love for art has never really died down.
"I love cartoons and when I was growing up I would watch them all the time on television (and still do). I would try to recreate the characters and I still do that but now I have developed my own brand and style."
Leighton's brand is called Geckor Designs and he creates canvases in varying sizes working in acrylic paint.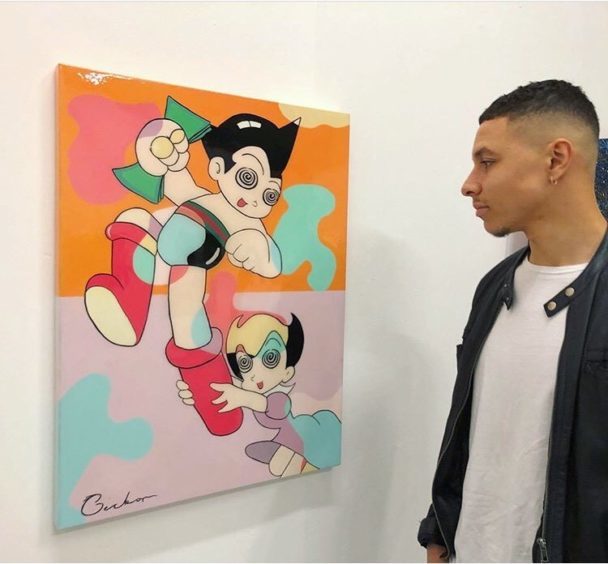 This evening, there will be an event to mark the opening of the Dayzd with music from DJs.
The exhibition, which was organised by Derek Welch, creative director of Firegarden Art Media, then runs at the Nethergate clothes store for two weeks.
Leighton explains: "We have been working very hard to put together a fun, creative night so there will be examples of my work but also merchandise with my art.
"I am also doing a sculpture of one of my characters and people will be able to interact with it
"The whole idea was a creative collaboration between my brand, Cartocon and Firegarden.
"It's a showcase of a fusion between fashion and art. Cartocon liked the fact that I was self-taught and I was just doing this off my own back."
He adds: "This will be my first exhibition. I have done commissions for friends in the past but I normally share my work online via Instagram."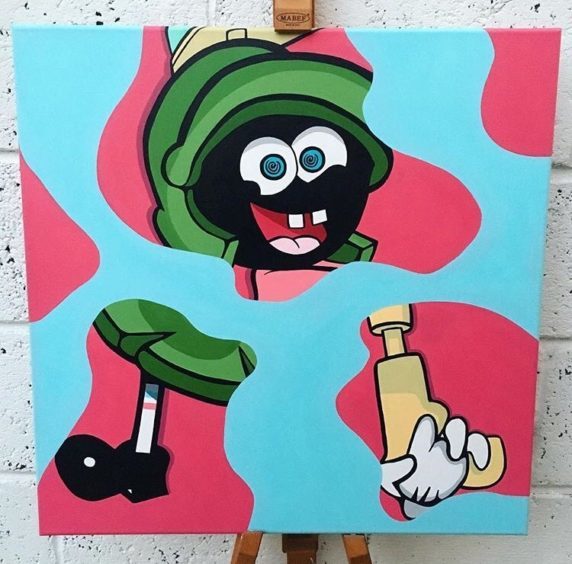 Leighton is enjoying playing with Airdrie and says the fans are passionate and encouraging.
He also believes his two passions complement each other well.
"It's quite a good contrast because football is high-paced and fun," he says.
"It can be intense and art is probably a lot more relaxing for me.
"It would be my dream to do art and football. But art is always something I would do regardless."
Dayzd runs at Cartocon, 129 Nethergate, Dundee, from August 31 – September 14.