As Newport-on-Tay wins a "Rising Star" gong in the Great British High Street of the Year Awards, resident Caroline Lindsay offers a personal insight into the Fife village.
You can't live in a place for almost 25 years without seeing a few changes. When we first moved to Newport in 1994, our older son was three and our younger son had just turned one. The reason we moved to Newport was, in a funny way, down to the constant roadworks on the Tay bridge area in the late 1980s. At that time we lived in St Andrews and as we both worked at DC Thomson, we made the daily commute to Dundee, sometimes getting held up for an enraging half hour or more by the roadworks.
Let's hear it for our Scottish Rising Star, Newport-on-Tay High Street! Recognised for its drive to constantly improve the customer experience by hosting festivals and reducing plastic waste. Congratulations! #MyHighStreet @StephenGethins @FifeCouncil pic.twitter.com/IJg0CHn2Gg

— The GB High St (@TheGBHighSt) November 15, 2018
Along with a fair few other crafty folk we started nipping off the Forgan roundabout and down into Newport, passing the primary school and the hordes of parents walking children (and dogs) up the road. We remarked on what a lovely wee place it was, never thinking one day we'd be living there ourselves.
But, with the arrival of our two boys, our semi in Bogward on the outskirts of St Andrews suddenly seemed rather small so we started looking around for something a bit roomier. Property details for a divided Victorian villa in Newport plopped through the letter box – and the rest is history.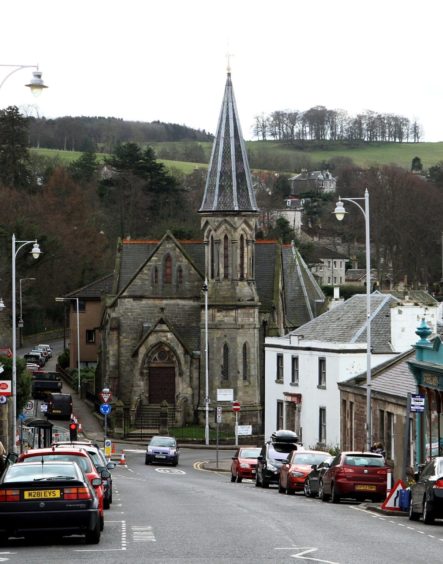 As we settled in, we realised that, for us at least, Newport had everything. The primary school was a healthy 10-minute yomp up the road, there was a park over the road and the Tayfield Estate to walk the dog in.
The High Street offered shops aplenty, including Miss Duff's old-fashioned outfitters (she still had that yellow plastic film in the window to stop the goods from fading in the sunlight), two pubs, two mini-markets, RS McColl's newsagents (the favourite stop-off for buying pocket money sweeties), a hairdresser's a bank, a travel agent, and, of course, Froude's homeware shop, an Aladdin's cave of hardware and cookware, garden equipment and animal feed. Sometimes Mrs Froude would give customers' kids a wee trinket from the display which would get pride of place back home.
Over the intervening years, shops have come and gone, people have come and gone, and some have sadly passed away. But the essence of Newport has never changed – you can't go down the High Street or out with the dog without meeting several folk you know and stopping for a chat. It's rare to pass anyone in the village without saying "Hello", and just about everyone turns out for the community events, come rain or shine, frost or snow.
I'm proud that Newport has won a Rising Star High Street of the Year but I'm prouder still to call Newport my home.