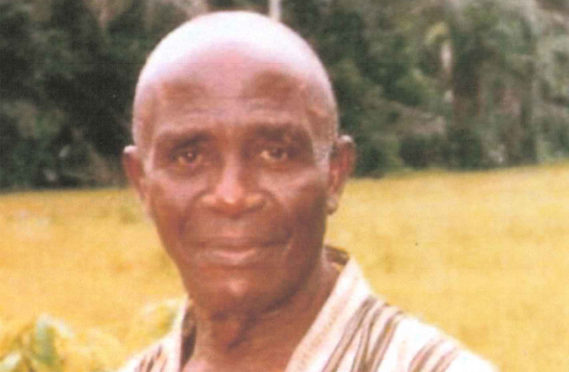 When Catriona and Cedric de Voil first arrived in the Sierra Leonean town of Segbwema as young VSOs in 1969, little did they realise they would make a special friendship that would last a lifetime.
Catriona takes up the story: "Cedric was working in a local hospital, and I was teaching at the boys' secondary school, both mission set-ups" she says. "Dominic Ngombu had finally graduated as an English teacher after a staggered education over the years, and he worked with me in the school's English department."
Over the years, the lives of the de Voils, who come from Arbroath, and Dominic's became intertwined.
"Dominic belonged to the far eastern end of Sierra Leone, near the Liberian border," says Catriona.
"He was made a political prisoner in the 1980s and we were so worried about him that we determined to go down to London to try to stir up some interest about what was happening in Sierra Leone, as he was small fry to the UK media.
"So we went down, managed a scoop interview by sheer chance with Bush House Overseas Service and was able to communicate a message to him over the radio which all in Sierra Leone would hear," recalls Catriona.
"While we were in London we also met with Amnesty International who were keen to 'adopt' him as a political prisoner."
Despite pulling strings any which way they could it was to no avail so to ensure his safety they brought him to Arbroath for a visit.
"We didn't risk going to Sierra Leone as we were persona non grata by then," explains Catriona.
"During his visit, Dominic spoke to churches and groups and was thrilled to be given a reception by Angus Council."
Several years later, during the civil war, when Dominic's village was ravaged by rebels, he asked if "the good people of Arbroath would restore their village."
"He sent a detailed listing coming to £30,000 and initially we didn't think we'd have a hope of raising all that," Catriona recalls. "But we knew we couldn't just say 'Nope, sorry, chum,' so we started fundraising through concerts, silent auctions, African meals and sponsoring. Then a benefactor heard of us and donated the remaining amount to reach the total."
Over the years Cedric and Catriona received detailed reports and photos of the restoration work.
"Much as we would have liked to have gone out to see it, visiting rural up country is not simple, especially as we were in our 70s, and it was a huge expense which we reckoned was better spent on them.
"It's a totally different way of life and it shaped us half a century ago."
Sadly, Dominic died in February this year. "He didn't know the year he was born, but we think he was in his early 90s when he passed away, which is almost double the life expectancy for Sierra Leonean men.
While the de Voils still keep in touch with Dominic's grown-up children, Sesi and Makii, the passing of their dear African friend has left a big hole in their lives.
"Dominic kept to his principles come hell or high water, which was a lesson for all of us with our easy life," reflects Catriona.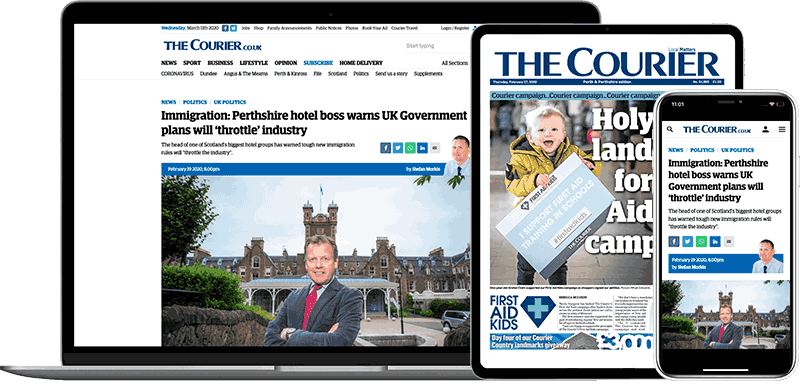 Help support quality local journalism … become a digital subscriber to The Courier
For as little as £5.99 a month you can access all of our content, including Premium articles.
Subscribe