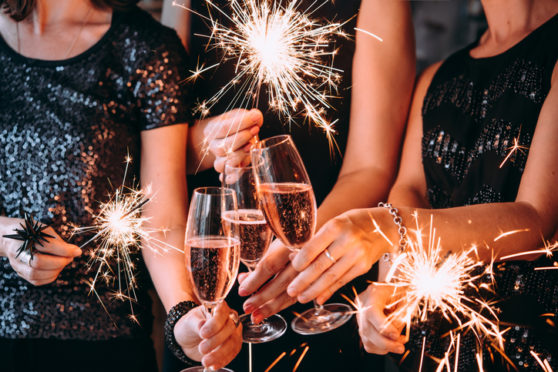 Tis the season… to start planning your best Christmas ever!
Across Dundee and surrounding areas, local businesses and hotels are starting to announce their 2019 festive season plans.
From discounted party nights to New Year breaks and family-friendly pantomimes, there is lots to start getting excited about already.
As well as ensuring you don't miss out, booking your tickets now means you'll get to sail through the Christmas countdown stress-free, knowing you've already got it all sorted!
Here are just some of the fun festive events coming up later this year…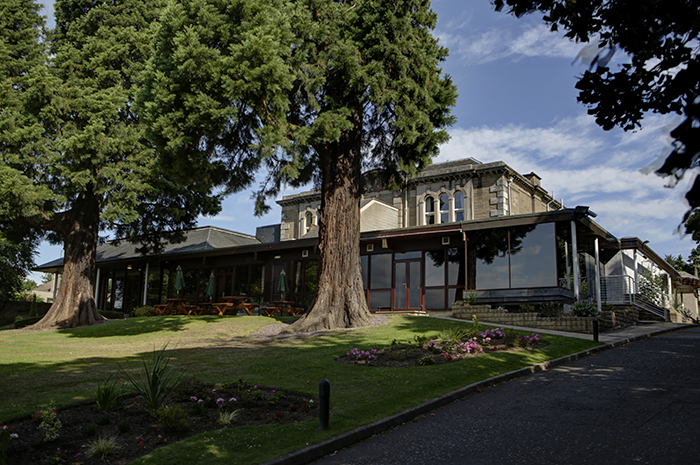 Best Western Invercarse Hotel is one of Dundee's most established hotels. With years of experience hosting corporate and private events, you can be sure your festive event is in safe hands.
Party Nights begin on November 30th and continue each weekend thereafter until December 21st, with prices from £32pp.
Throughout December, the refurbished Redwood Restaurant takes on a festive feel and is open to non-residents for lunch and dinner. The view is outstanding, the food is delicious and the welcome is warm. The main course festive menu lunch is available from £10.95.
Christmas Day lunch is served in the Redwood Restaurant (£62.00 per person) or for families with younger children, the spacious ballroom is ideal (£51 per adult and £20 per child under 12).
The season culminates with a Hogmanay Hoolie Buffet on December 31st. This costs £34.95 per adult, children under 12 are welcome (£17.50). All dinner dances are held in the ballroom, which has the largest sprung dance floor in Dundee!
Festive rates throughout December are £55 per double room with double occupancy on B&B. This rate is only available when booked directly with the hotel.
You'll find full details in the festive brochure, available online.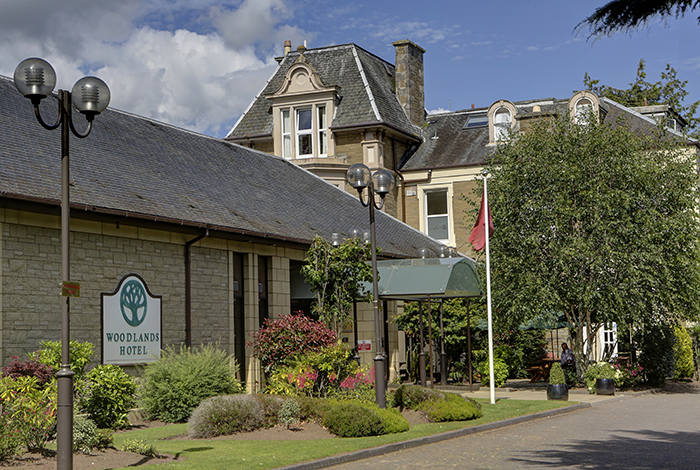 Let the Woodlands Hotel take care of everything for you this festive season. With special accommodation rates at £55 per double room, leisure facilities, gym and a masseuse on site, plus a fantastic breakfast in the morning, why wouldn't you?
Party Nights take place throughout December, with a great DJ to keep you on your toes. These cost £25pp on December 6th, 7th and 21st, and £40pp on December 13th,14th and 20th.
Christmas Day lunch is available in the relaxed dining room or, for families with young children, the ballroom makes a great space to serve family lunch. This costs £57.00 per adult and £22 per child.
A group menu is available in the dining room for between 25 and 40 people, or if your party is small, the festive menu is available everyday throughout December (two courses £22 and three courses £27).
There's also a Hogmanay Ball on December 31st, with a piper welcome and countdown to the bells for £57.00pp.
You'll find full details in the festive brochure, available online.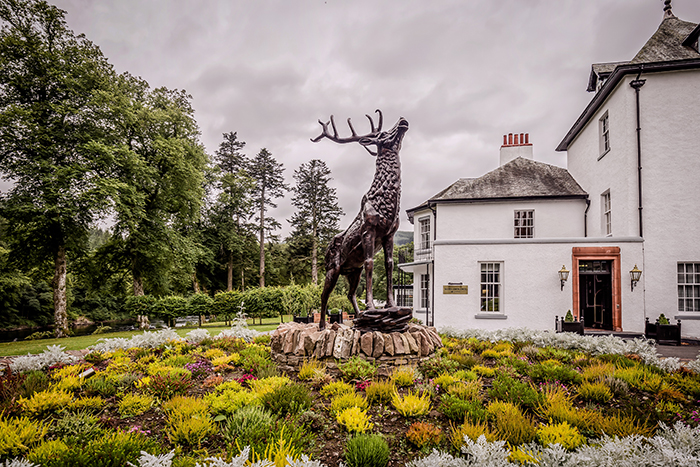 Celebrate the festive season and create special memories with your loved ones at Dunkeld House Hotel. Experience the magic of a Scottish country house Christmas and enjoy an array of elegant events and exceptional cuisine in the heart of the stunning Highlands.
Start off the Christmas season with a festive lunch or afternoon tea, or head to a Christmas party night where you can celebrate and dance the night away with family and friends.
For a truly magical Christmas, indulge in a 3-night stay with mouth-watering food, entertainment and breath-taking surroundings in the heart of Perthshire.
Or why not welcome the New Year in spectacular Scottish style with a sumptuous gala dinner and celebrations?
To find the perfect Christmas gift for your loved ones, choose from a wide range of Dunkeld House Hotel gift vouchers. Spoil your family with a spa day, a delicious afternoon tea, or a relaxing overnight stay.
Shop Dunkeld House Hotel gift vouchers and find out more about their festive packages.
Mirror mirror on the wall, which is the fairest panto of all?
Over the hills and beyond the wall, dwells Snow White the fairest of them all!
Join Gardyne Pantomime favourites Tom Urie (River City), Darren Connell (Scot Squad) and Jenny Douglas (We Will Rock You) this Christmas on a magical adventure to meet a Wicked Queen with a terrible jealous streak, a handsome Prince who's searching for love, and the fairest of all damsels in distress, with lips as red as the rose, hair black as ebony, and skin white as snow.
Expect all the magic of a traditional pantomime but with a contemporary twist – this is Snow White as you have never seen it before!  Brought to you from the creative team behind Sleeping Beauty and Cinderella, Snow White will be packed full of celebrities, magnificent costumes, sumptuous sets, toe tapping hits and jokes aplenty.
Now an eagerly awaited annual event, Christmas at The Gardyne Theatre is a fabulous fairytale family outing.
Let the magic begin and secure your seats now for Snow White at the Gardyne Theatre, 7 – 30 December 2019.