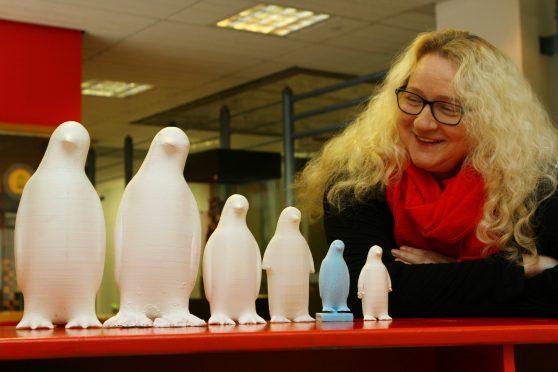 As Maggie's Penguin Parade launches tonight, designer Janice Aitken tells Caroline Lindsay about the process that went into creating the lovable stars of Dundee's next art trail
A waddle of penguins is coming to Dundee! The city has a long association with penguins, and replicas of these characterful creatures can be found all over the settelement, a symbol of the great explorers who set out from Dundee. And next summer a colony of 100 colourful giant penguins will invade the city before being auctioned to raise funds for Maggie's Centre Dundee, a charity which provides free practical, emotional and social support for people with cancer and their families and friends.
Artist and lecturer Janice Aitken was tasked with designing the penguins, which will be decorated by various artists before hitting the streets next wummer.
She was over the moon when first approached by Maggie's.
"I had no hesitation in saying yes," she says. "Maggie's is a fantastic charity and I know several family members and friends have benefited from their work. They also have very close links with great art and design," says Janice, a senior lecturer at Duncan of Jordanstone College of Art and Design.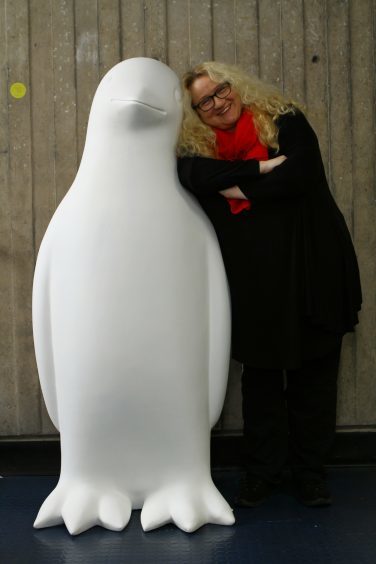 "It's always exciting to be asked to make a new piece of work but when you are asked to create a design that will be reproduced in such a high profile way it's particularly exciting. I'm a Dundonian and being involved with a project that is so important to the city is wonderful.
Penguin Parade organisers hope latest venture can inspire renewed charity spirit
"Anyone who knows me knows that I'm not the sort of person to run a marathon for charity, so the best way I can contribute to the work of charities I believe in is to donate my creativity and time."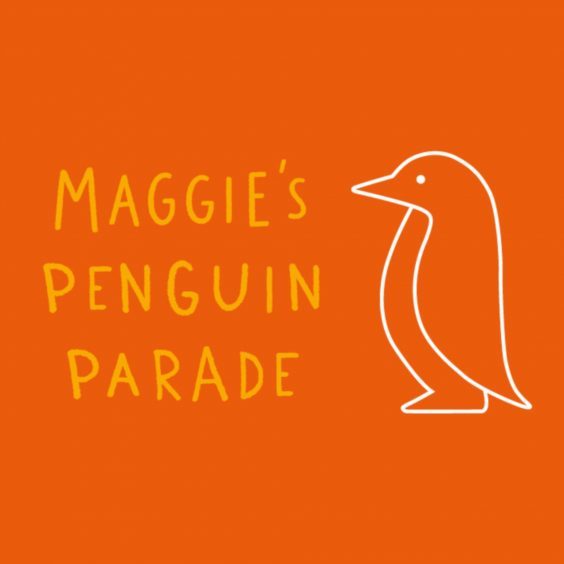 Janice, who has been a professional artist for more than 30 years, did a lot of research before starting the design.
"I'm so lucky that I work in a university with access to so many wonderful resources, including a penguin specimen that I was able to study in the D'Arcy Thomson Museum," she says.
"I also had a lovely day out at St Andrews Aquarium photographing the Humboldt penguins they have there."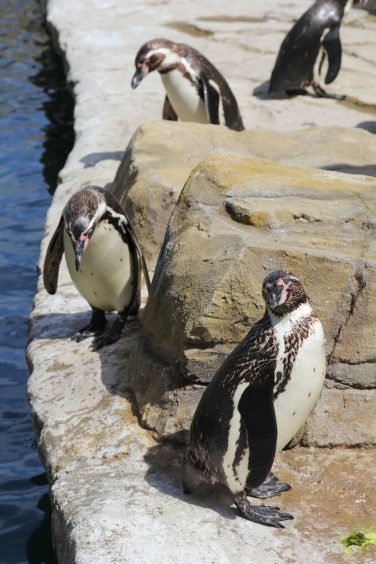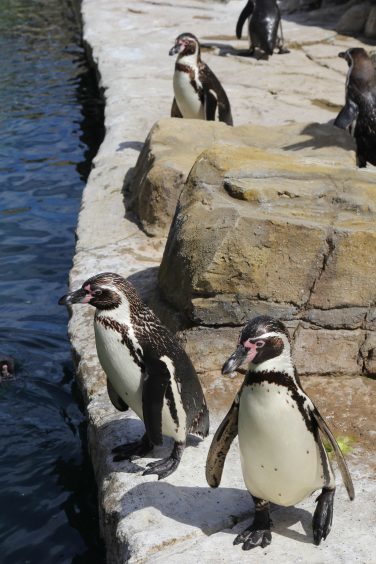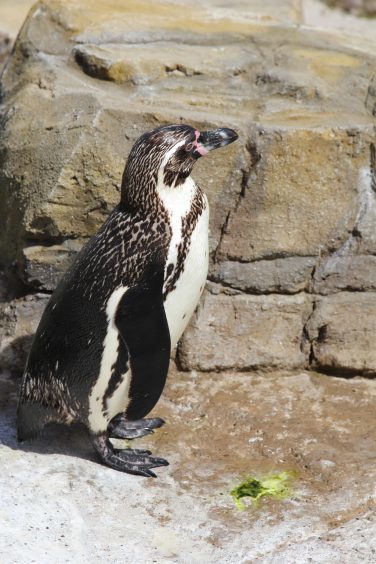 After some basic sketches, the original design was created in a 3D modelling software, and then a 3D printer created a series of prototypes.
"As each prototype was printed, it allowed me to make tweaks and changes to each iteration until the shape was right. We also made a plaster version that I was able to carve into to refine the design," she explains.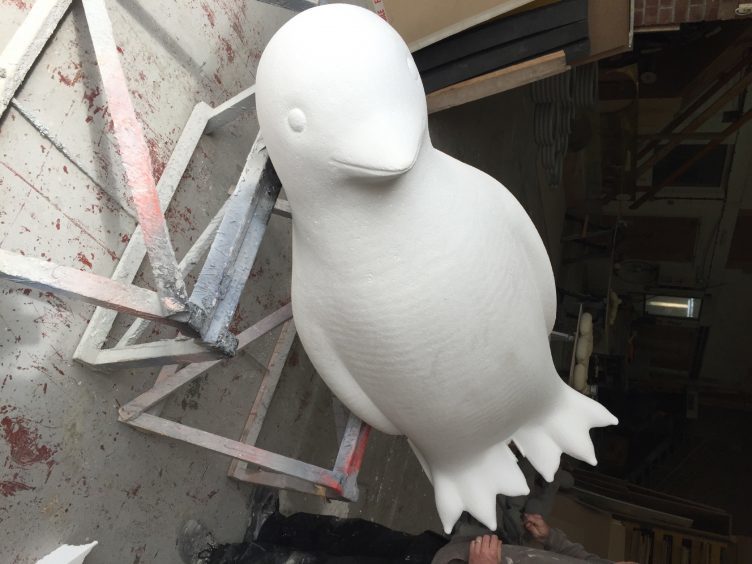 "When I first saw the prototype at its full size, I was absolutely delighted. I pulled up to the manufacturer's workshop in a taxi and actually squealed with glee when I saw it in the loading bay."
The models are made from fibreglass which, as Janice puts it, provides "a nice velvety primed texture for painting on."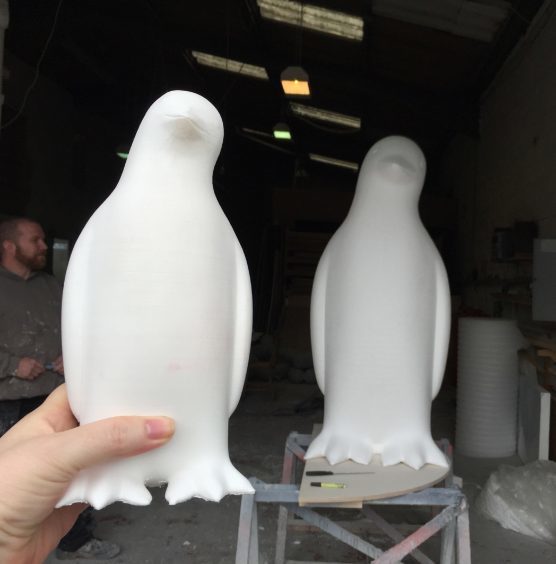 "It's an interesting challenge designing something that has to be appealing and recognisable but also has to be kid proof," she says. "I had to make sure that there were no sharp points or elements that could be easily broken off!
"And I deliberately gave the penguin a slight head tilt to one side. It just gives it that little bit of character and makes it look like it's either listening carefully or perhaps feeling a little quizzical.
"I've had one in my office for a few weeks and everyone who has come in has either smiled, laughed or wanted to give it a hug. That's exactly the reaction I hoped it would get."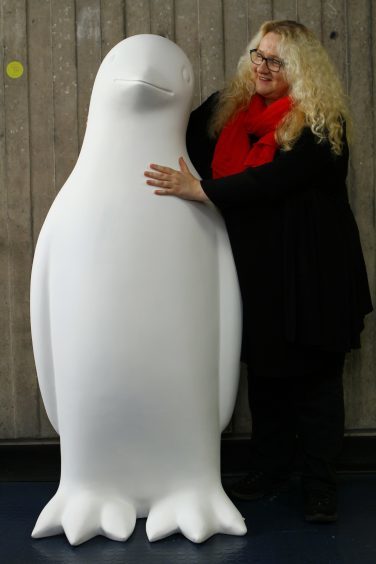 One penguin, the King of the Shoot, has already been painted (by Janice) and raised £16,000 for JDRF, the leading type 1 diabetes research charity, and Maggie's cancer centres.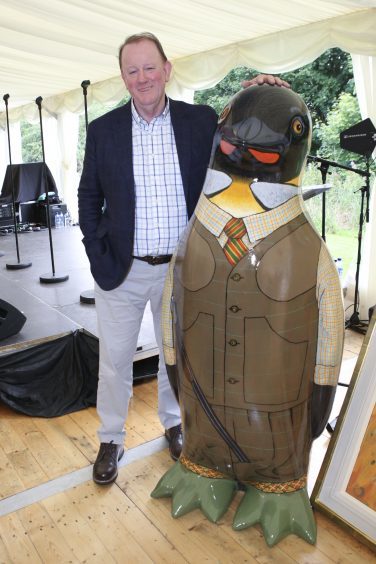 "The auction was quite nerve-wracking because I didn't want to let the charities down," Janice recalls. "When the bids kept going up and up I was just so pleased that the money would be going to such excellent causes.
"The design was loads of fun to do. I'm pretty sure no one else in the world can claim to have designed and decorated a giant king penguin wearing tweed plus fours, a waistcoat and green wellies!
"It'll be fantastic to see how different artists interpret the penguin. I work in an art school so know that the imaginations of artists and designers are limitless," she smiles.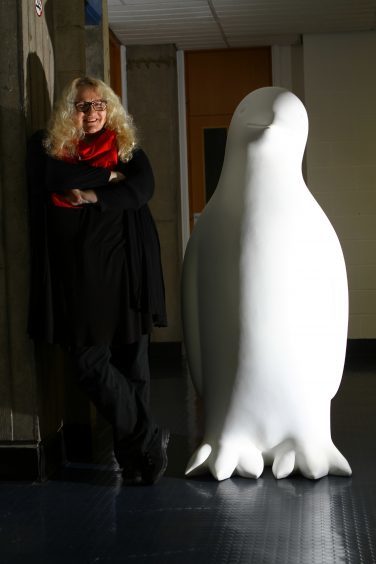 "I really hope the public take our lovely penguins to their hearts. Dundee is in a very exciting place creatively. The opening of the V&A, the UNESCO City of Design status and the work towards the 2023 City of Culture bid are all contributing to the cultural life of the city. Projects like the Penguin Parade can only add to that positive atmosphere and are accessible to everyone in the community for free.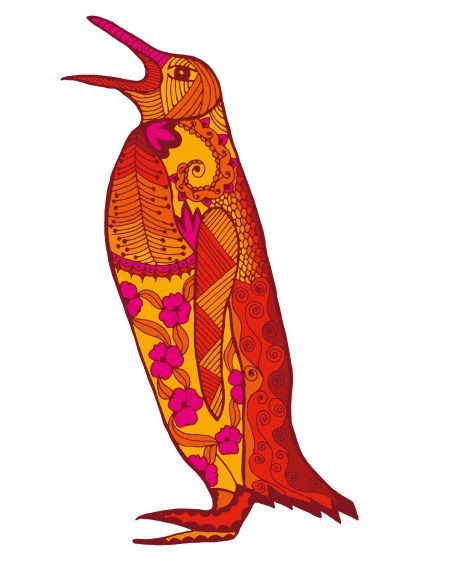 "It's great to be involved in such a fun, public, worthwhile project and I really look forward to seeing how the people of Dundee react to it."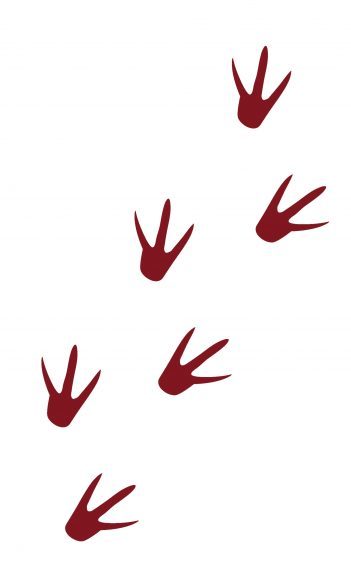 Maggie's Penguin Parade, by Wild in Art, launches tonight – look out for our exclusive coverage in tomorrow's paper and at www.thecourier.co.uk