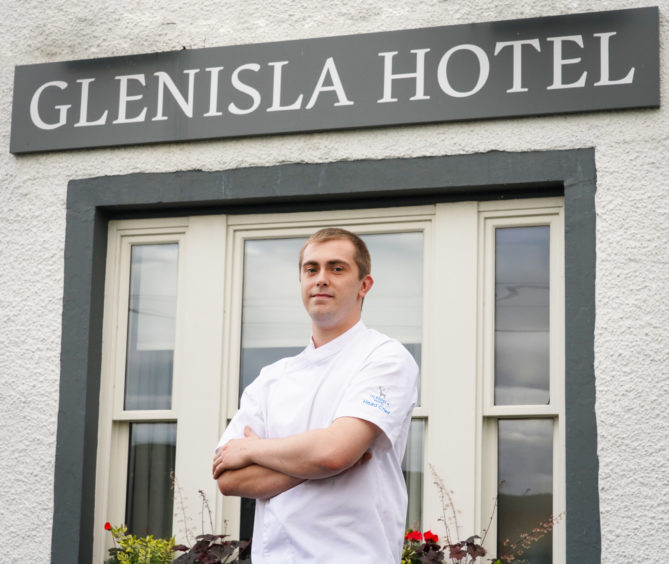 Chris George, head chef and deputy manager at the Glenisla Hotel near Blairgowrie, reveals his love of foraging and fermentation to Caroline Lindsay
Scotland has so much to offer in terms of produce
Q Desert island food?
A Anything seafood related.
Q Favourite TV chef?
A Heston Blumenthal. He creates weird and wacky recipes.
Q Favourite cook book?
A The Noma Guide To Fermentation. It's interesting and I use it to preserve Scottish ingredients.
Q Favourite ingredient?
A Scottish chanterelle mushrooms. It's just one of the many local seasonal ingredients that we have in the Angus area.
Q Most hated ingredient?
A Cinnamon. As a young chef, I was dared to eat a tablespoon of cinnamon powder – I haven't eaten it since.
Q Perfect dinner guest?
A Lee Evans. You always have to bring banter to the table and everyone likes a good laugh.
Q Favourite kitchen gadget?
A Our Rational oven. It's our best and most expensive piece of kit in the kitchen and has so many uses.
Q Favourite music to cook to and why?
A Anything – I'm quite easy going when it comes to music.
Q Perfect menu?
A Nothing too complex – letting the ingredients speak for themselves while sticking to the seasons.
Q Favourite country for food?
A Scotland! We have got so much to offer in terms of produce.
Q Favourite chef, alive or dead and why?
A Gordon Ramsay. Talented, funny and entertaining to watch.
Q Favourite culinary season?
A Mushroom 
season. Like 
many other chefs 
I like to get involved in foraging.
Q Salt or pepper?
A Salt. It's a vital part of the kitchen to extract as much flavour from our ingredients.
Q Favourite herb?
A Tarragon. It's a versatile herb and works well with many different dishes.
Q Favourite spice?
A Paprika turned into a paprika table salt to season chips… see below.
Q Favourite go-to recipe if you're in a hurry?
A Spaghetti bolognaise.
Q Favourite health food?
A Kale.
Q Ideal BBQ food?
A Sweet chilli glazed chicken thighs.
Q Are you critical of the food when you're dining out?
A I have my own opinions but no, I'm not critical.
Q Do you tip in restaurants?
A Almost always.
Q Top tip for fail safe cooking?
A Season and taste as you go.
Q Worst cooking sin in your opinion?
A Not adding salt until the very end – you have to season as you go.
Q Favourite way to cook the humble potato?
Cut potatoes into chunky chips, steam for 12 minutes, fried at 140C for seven minutes, then fried again at 180 degrees until crispy. Triple cooked chips!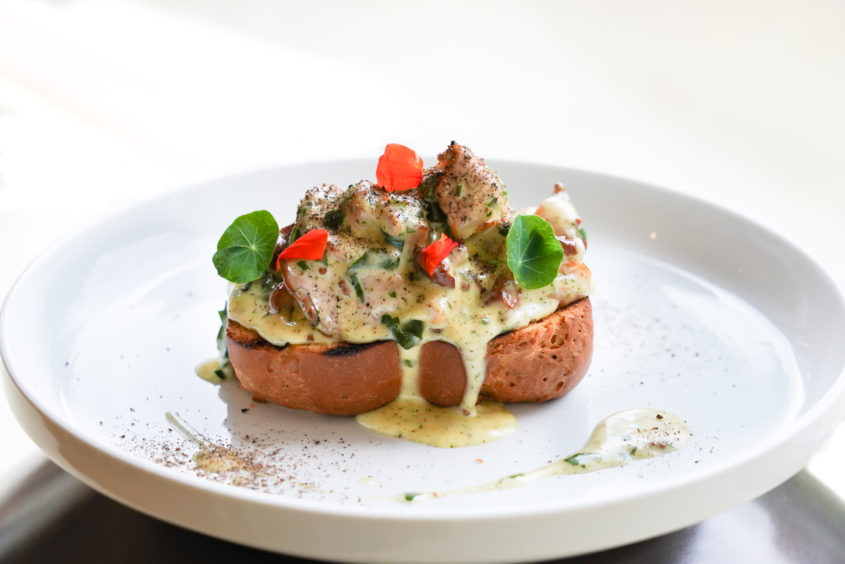 Foraged chanterelles with toasted brioche
Ingredients
Serves 1
1 large handful of Chanterelles (cleaned)
1 slice of brioche
150ml double cream
1 tbsp flat leafed parsley (chopped)
1 tsp wholegrain mustard
½ tsp sea salt
2 tbsp oil
directions
Heat a frying pan over medium to high heat.
When hot, add oil, then add in the mushrooms. Season with sea salt.
Toast the brioche.
Continue to fry the chanterelles until cooked.
Add cream, mustard, chopped parsley and reduce a little until the desired consistency.
Serve the mushrooms on top of the brioche
In the hotel restaurant, we dehydrate mushrooms, blitz into a powder to enhance the mushroom flavour and garnish with peppery nasturtium leaves and flowers.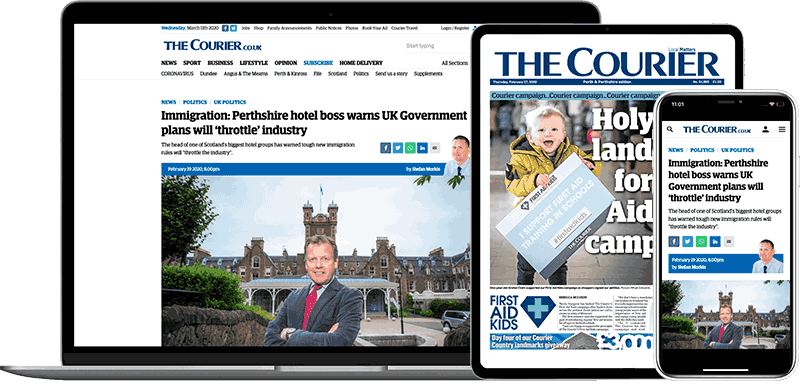 Help support quality local journalism … become a digital subscriber to The Courier
For as little as £5.99 a month you can access all of our content, including Premium articles.
Subscribe