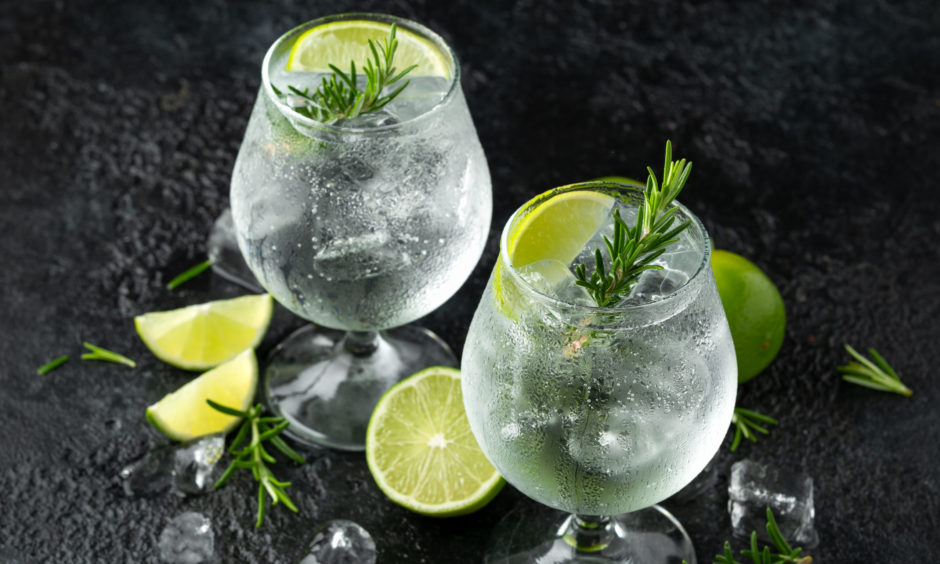 It's World Gin Day tomorrow – here are the top gins from Courier Country you can toast the occasion with.
When it comes to gin in the UK, Scotland is very much at the forefront of the industry.
With estimates some 70-80% of UK-produced gin comes from the country, there's no denying Scotland has a love affair with the juniper-based spirit – which dates back to the 1700s when the first bottle of fiery Dutch Jenever entered into the Port of Leith.
With distilleries scattered up and down the country, you'll find gin makers developing unique brands and flavours from the Western Isles to the Scottish borders, with many of them located nearby in Angus, Perthshire, Dundee, Tayside and Fife.
To celebrate World Gin Day on Saturday, June 13, we've selected some of Courier Country's best expressions on the market right now.
So raise a tipple to your favourite distillers with us as we showcase some of the most innovative and forward-thinking brands out there.
---
Eden Mill
One of Courier Country's most famous gins, Eden Mill, started in 2012 on a mission to revive the lost art of distilling. Based in St Andrews it became Scotland's first single-site distillery and brewery.
And what better way to support World Gin Day than giving back? Currently, Eden Mill is raising money to support our healthcare workers, with £2 of every bottle sold from their limited edition Original Gin going to charities that are working to protect and support the NHS, with a different charity announced each month.
This edition is supporting Duty To Care and is available for £30 for 70cl until June 17.
Find out more about it on edenmill.com
---
Arbikie Highland Estate
Inverkeilor-based Arbikie Highland Estate distillery is situated on a family-owned farm, with every stage of the gin distilling process started and completed from scratch on the estate.
Founded by brothers John, Iain and David Stirling, the trio grew up on the farm that now plays host to the distillery with their love for the surrounding lands reflected in each of their gins.
For World Gin Day, try one of their core products, AK's or Kirsty's – both are flavoured with local botanicals and are a perfect nod to the farmlands of the Scottish east coast.
Bottles are £37 each and 700ml from arbikie.com
---
Perth Gin
Perth's first distillery, situated on the banks of  the River Tay, established itself in November 2019 under the name of The Perth Distillery Company.
Juniper led with 15 botanicals the distillery's original expression, Perth Gin, is bottled at a premium strength of 43.5% and can be enjoyed on its own or with your favourite tonic or mixer.
For a 70cl bottle it's £35, perthgin.selz.com 
---
Darnley's
Darnley's is said to have been the first to use elderflower in gin. The floral botanical is found in abundance close to the Darnley's Distillery, just outside the village of Kingsbarns in Fife.
Its original expression, Elderflower and Citrus, is distilled with six botanicals that create a London Dry.
The location of the distillery is famous for being the place where Lord Darnley first met his future wife Mary Queen of Scots in 1565, and this original gin was inspired by the wild elderflowers that grow around the Wemyss family estate.
From £32 for a 70cl, darnleysgin.com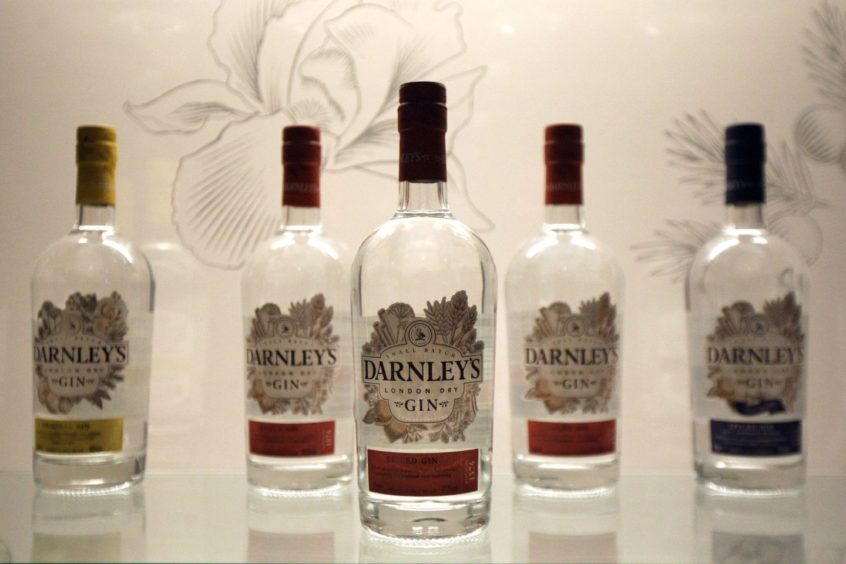 ---
Gin Bothy
Inspired by the Angus glens, Gin Bothy reflects a way of life all too familiar to hill walkers and those who love to venture through Scotland's vast countryside.
Based in a bothy itself, the small distillery can be found in Kirriemuir, at the hand of founder Kim Cameron, a fan of the great outdoors and all that Scotland's natural environment has to offer.
The bothy boasts a range of expressions, some with fruits, others with fusions, from blueberry to chilli and amaretto to rhubarb, and all are made using local ingredients. All start from £5 and can be bought from ginbothy.co.uk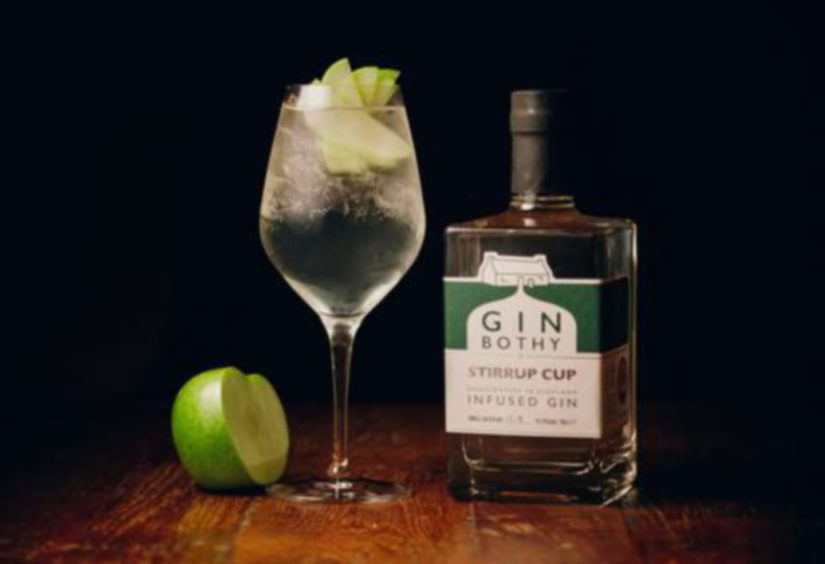 ---
Gorse Gin
Distilled in Fife's south coast by Lundin Distilling, Gorse Gin boasts a generous amount of locally-foraged gorse and juniper, alongside 17 other botanticals that include elderflower, cinnamon and grapefruit.
The perfect accompaniment to your favourite tonic or mixer, Gorse Gin has a burst of orange flavour with a finish of ginger and black pepper.
For 70cl at 43.1% volume, priced £29.99, visit lundindistilling.com
---
Redcastle
When it comes to award-winning spirits, Angus-based Redcastle have a great deal to offer. Having won a silver at the 2019 Scottish Gin Awards, Bronze in the consumer choice category at the 2019 Scottish Gin Society Awards and a two-star Great Taste Award, also in 2019, there isn't much left to say about why you should raise a glass of it on World Gin Day.
And tomorrow, the team is launching their newest product, Passion Fruit and Mango, also perfect for those who love fruitier tastes.
From £5.00 (5cl), from redcastlegin.co.uk
---
Verdant Dry Gin
One of Dundee's most recent food and drink success stories, Verdant Dry Gin won tender to be the only gin supplier to the House of Commons in 2019.
With botanicals including coriander seed, lemon peel, bitter orange and cassia bark, is a nod to the city's vibrant trading history and industrial past.
Not long after it opened, in 2017, the gin won numerous awards, including Gin of the Year at the Scottish Gin Awards, and Gold at The Spirits Business awards.
For £35, 70cl and free delivery from verdantspirits.co.uk
https://www.instagram.com/p/BVzrSk3lWTa/?utm_source=ig_web_copy_link
---
Black Thistle
Another Angus-based tipple, Black Thistle makes good use of the county's renowned abundance of soft fruits and botanicals.
The range's self-proclaimed "smooth yet sassy gin" is not to be passed by for those who are fans of Scotland's enviable natural larder. One of the gin's main ingredients is – you guessed it – wild thistle, which blends well with orris root, wormwood and caraway seeds.
Black Thistle's mist gins will also look great on the rocks in your favourite glass.
From £33, 70CL, blackthistledistilleries.com
---
Gatehouse Gin
Gooseberries, red apples and a touch of coriander make up the main flavour of this gin from Perthshire, while rosehips and thistle also pay a visit in this juniper-led tipple.
It was launched a year ago as a team effort between Strathearn Distillery and Duchally Country Estate, which plays host to all of the locally-foraged ingredients for this gin. It oozes the freshness of the countryside in one bottle.
It is £33 for 50cl from gatehousegin.co.uk
---
Further reading…
Inside the Scottish gin industry: What a decade of hard work and determination looks like