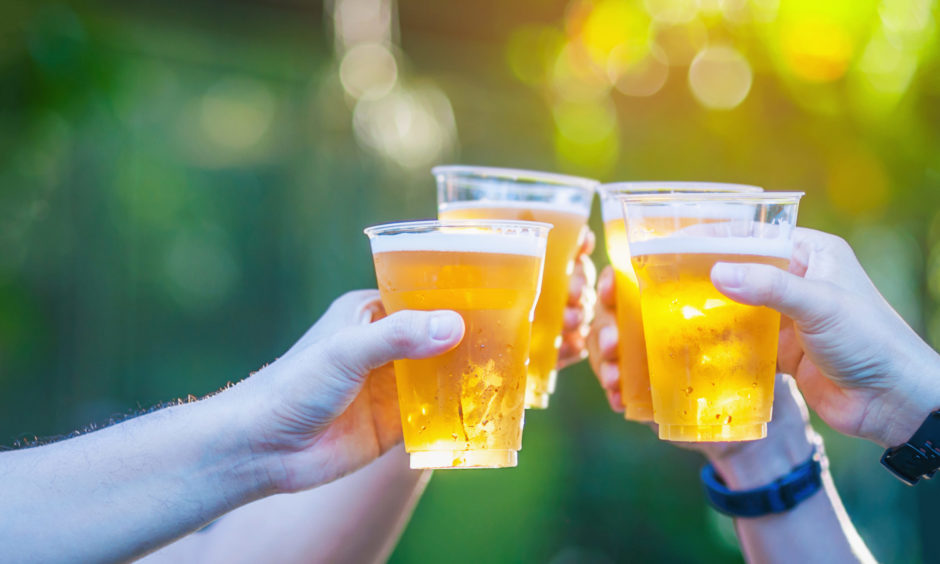 A Fife hotel and pub manager who is rolling out a payment app for licensed premises in Scotland, has accused the Scottish Government over a lack of information provided around pubs reopening.
Lee Murray, general manager of the Laurel Bank Hotel in Markinch, who also leases out bars in Leven – McPhails, Base and Truth – says the lack of information provided as guidance towards reopening in some form is an insult to businesses that "inject millions into the economy".
Lee, whose hotel, near Glenrothes, is ready to open when the green light is given with social distancing in place in his refurbished outdoor space and a contactless payment app operational, said he was "hugely disappointed" by First Minister Nicola Sturgeon's announcement on Thursday that pubs would remain closed.
Many in the industry had been expecting to be allowed to open outdoor spaces for business in the second phase of the easing of lockdown restrictions last week.
Instead, Ms Sturgeon confirmed at First Minister's Questions today that pubs can open outdoor facilities from July 6, and indoor from July 15, provided the spread of the virus continues to be contained.
Lee said: "The big issue we have all got is the lack of information out there. It's ridiculous. We are a massive part of the economy in Scotland and I feel we are being treated like second-class citizens.
"We are just not getting told anything. Unfortunately lack of information has been a real issue for us. We probably knew we would be one of the last businesses back open again, but the government has been poor in supplying us with guidance.
"They should have been saying, 'This is what you should be doing'. Even if you talk to the trade associations they are in the dark as well."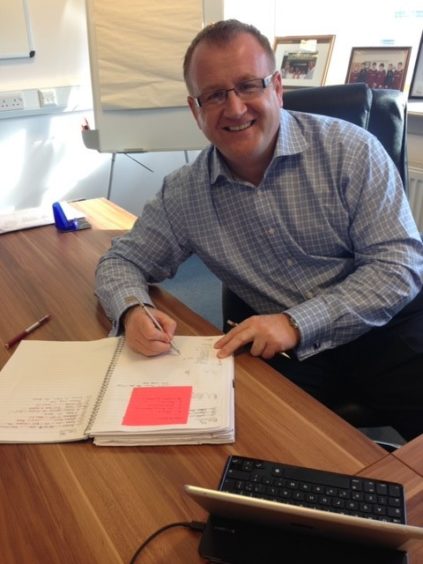 Lee, who has used lockdown to refurbish his premises ready for reopening, says that it was openly being spoken about by publicans that they were taking steps to reopen outdoors and the government should have stepped in and stopped them.
"I've been in the trade for more than 20 years and I'm in a few email groups. All the stuff I was getting was, 'Gear yourself up because if you have an outside area you'll be open on Friday'. It was a massive letdown and my feeling is why did the government not know how people were thinking and what was going on in the outside world?
"They must have known that was what the trade was thinking or was being led to believe that was what was happening?
"To not quell that and say, 'You're jumping the gun a bit guys, that's not what we are saying', was really unhelpful. There has been a lack of clarity, lack of information and lack of respect for a part of the economy that drives billions of pounds a year."
There has been a lack of clarity, lack of information and lack of respect for a part of the economy that drives billions of pounds a year.

Lee Murray, general manager, Laurel Bank Hotel.
Last week, we reported how the Atholl Arms Hotel in Dunkeld said their "hopes have been dashed" and that it brings more concern to the wider hospitality industry, but that they have everything in place for when they Scottish Government gives them the green light.
Owner Zsolt Balogh said: "This is very disappointing news from the Scottish Government today for Scottish hospitality businesses.
"The hopes for outdoor hospitality reopening have also been dashed and at best we can hope now they will reopen in early July. The main concern here is Scottish businesses will have three weeks less to build up finances and trade before furlough stops."
A Scottish Government spokesperson said: "We do not underestimate the devastating impact this pandemic has had on Scotland's hospitality industry and, as the First Minister said last week, we understand the desire of all businesses to reopen quickly. It is essential, however, that reopening of the sector ensures the protection of public health.
"Since the beginning of this crisis, we have kept the sector up to date at every stage through the VisitScotland website, and the cabinet secretary for tourism continues to engage regularly with the licensed trade. Our new tourism and hospitality guidance, developed with industry, outlines actions that businesses can take to ensure that the re-opening of the sector is as safe as it can be.
"Scotland's hospitality industry is vital to our economy which is why we took immediate steps to address the financial impact of COVID-19, including a £320 million support package specifically aimed at the tourism and hospitality sector."
App on tap
Meanwhile, as he prepares to reopen, Lee has a contactless app in place which is available to all pubs to use as a solution to any potential issues with payment.
"I have taken over franchise for QTap in Scotland which is a contactless ordering and payment system," he said.
"Basically it's an app that allows you to sit outside in the beer garden and order your drinks and food from your phone. Everything will be delivered to your table all paid for without touching anybody.
"I am trying to get it out into the industry and a few people are already signed up. It's important to let people know that there are options out there for publicans to make their job easier when they open up.
"We don't know what the actual guidelines will be, and we will need to see what Nicola Sturgeon says about that."
For the future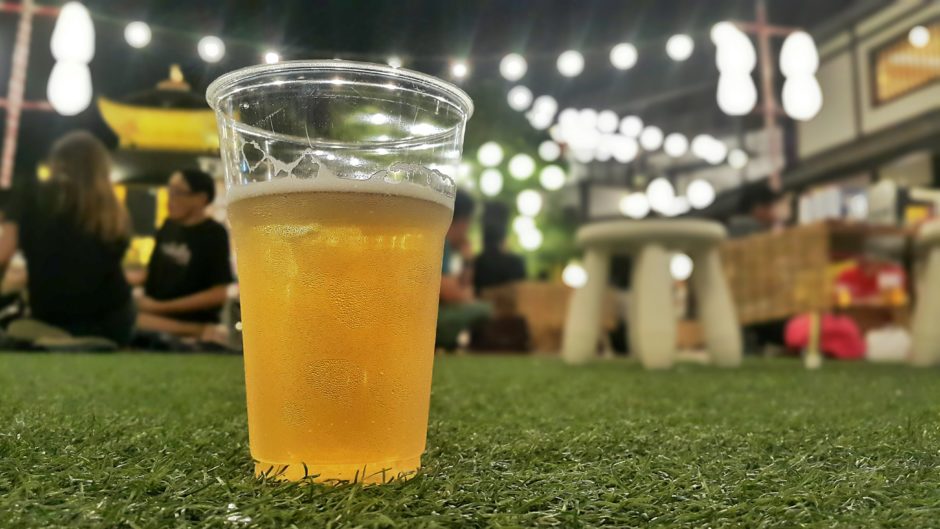 Lee believes the changes he has made in adopting the app and utilising outside space will be something seen more widely in pubs for some time to come.
"I thought let's concentrate on something that will continue to utilise after everything is back to normal. Doing the outside stuff and putting the app in place so that you can use it forever is what we wanted to do.
"We are soon to be starting takeaway, delivery. That and outside, the app – all that stuff will be there forever."
The app is easy to install, says Lee, while it is relatively cheap for publicans to operate – it's up to them how they fund it.
"It's a very easy process, virtually five minutes, then the customer can download the app and get ordering."
Information capture
And customers need not worry about any information being captured by the app while visiting pubs, says Lee.
"They don't have to put information that gets captured," he added. "It's almost identical to the Just Eat type system and you can opt out of putting all your information in. It's basically like paying for something online.
"It's all about getting customers in. We have to look at how we are operating and move with the times.
"The cost to users is 1.4% a transaction plus 20p. From the publicans' point of view they might put on a service charge, take on the cost themselves or make a slight price adjustment."
Getting back to work – potential problem
One possible issue that licensed premises may run into when they begin the process of reopening is their beer lines.
Derek Lobban, of Clear Brew, was a busy man when lockdown was announced shutting off systems at his customers' premises in the Fife and Dundee area – and he is ready to go back out on the road again to get everyone up and running.
But, he explained, pubs and bars that didn't follow a closedown procedure could be faced with trouble.
"Bars and pubs that did things right when they closed down – emptied the beer lines out and added a special chemical that kept them fresh should be OK, but places that have just closed up and left beer in the lines there could be a problem for them
"Obviously beer will go foosty and it could taint the lines as well.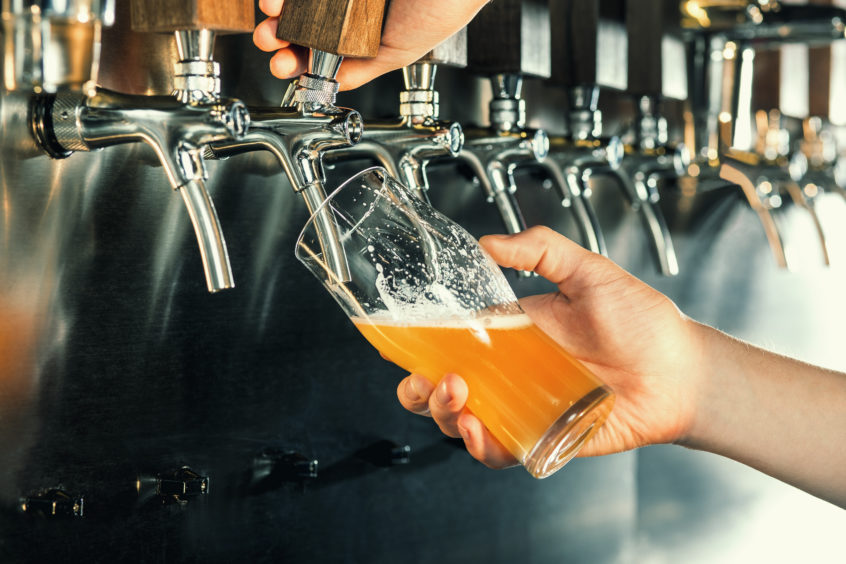 "There's potentially another issue as well. Coolers that have been turned on for the last 20 years and never switched off are suddenly turned off and need to come back on again. When they are switched on will they actually come back on again?
"With all my customers we did a proper closedown procedure and there will be a procedure to get them back up and running. Whether the whole industry has gone down that route I couldn't say."
When lockdown was announced it heralded a busy period for Derek as he visited all his customers to carry out the necessary work.
"I was running about a bit and I offered a service to pubs and clubs at cost price to help people close down and do things properly. I did a few places that weren't proper customers. At some point I will be going round everyone to get everyone up and running again.
"I have everything set, ready to go, I just need a date. Got my PPE ordered, my masks, my hand sanitisers. It's all just waiting there ready to go."
Derek would be happy to give advice to any owners of licensed premises by giving him a call on 07925 757874