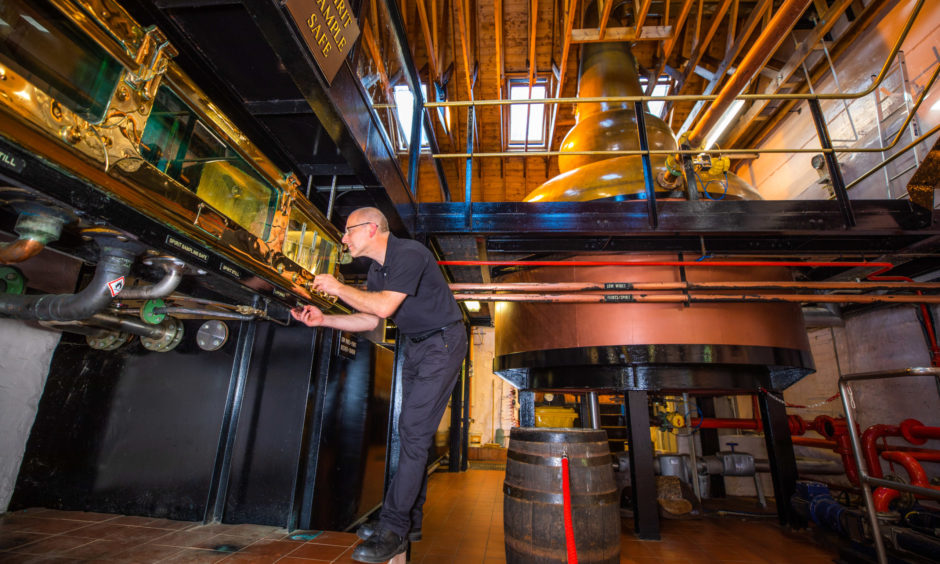 Scotland's oldest working distillery has got a facelift, refreshing its 250-year-old history with a new range.
Whisky brand The Glenturret has followed the same method of distilling since 1763, and to this day uses the only remaining hand-operated mash tun in Scotland.
Set in the Perthshire countryside at The Hosh, Crieff, the brand has prepared for months for the launch of its new range which features six unique expressions.
Created in small batches, the brand is celebrating this new chapter by bringing a new identity to the business, with updated bottles and branding at the forefront.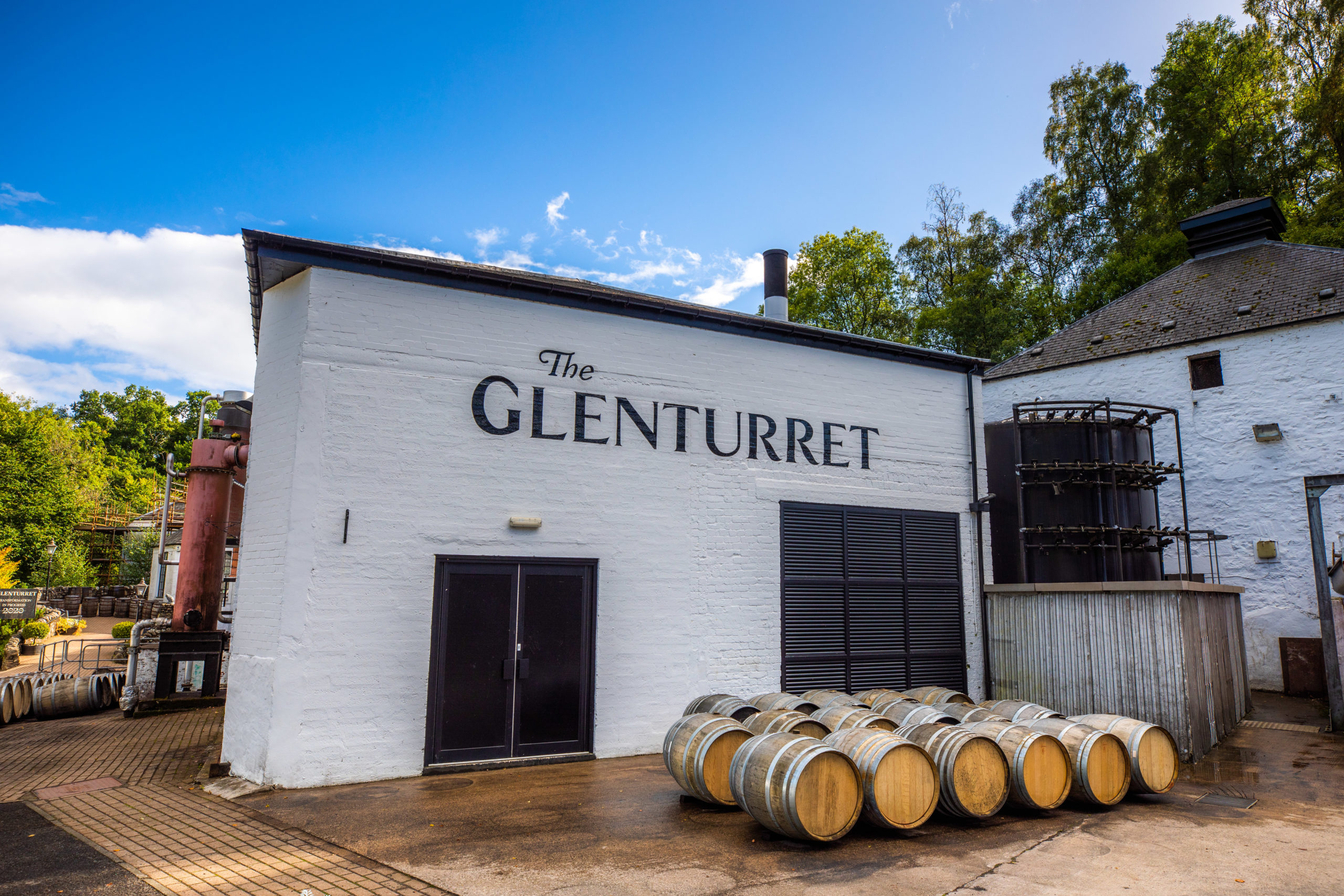 Developed by whisky maker Bob Dalgarno, who is highly respected throughout the industry and renowned as one of the finest whisky makers, the new single malt range features four core expressions; Triple Wood, 10-year-old Peat Smoked, 12-year-old and 15-year-old, as well as a 25 and 30-year-old.
With just 1,000 bottles of the 25 and 30-year-old expressions, these whiskies will not just be a part of writing history, but may also become collectors' items in the future.
Rebranding
But what was it that made this 250-year-old business drive their rebrand forward during a global pandemic in an age when timing is everything?
It was the brand's resilience throughout history that gave current owners, French luxury lifestyle company The Lalique Group, who took over the operation in 2019, the confidence to push on.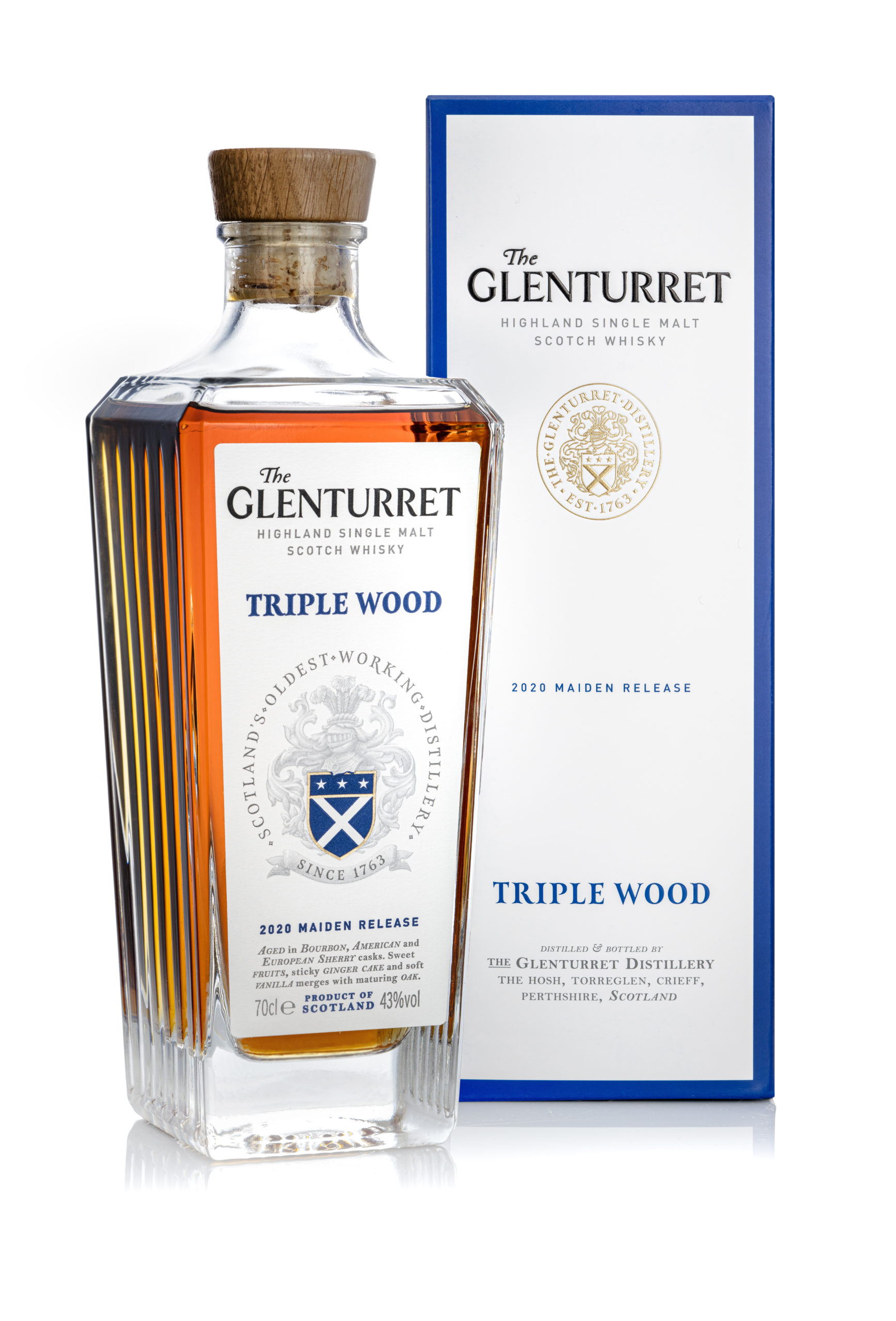 John Laurie, managing director at The Glenturret said: "It would have been easier to delay it until next year, which a number of brands have done, but The Glenturret has been around since 1763 and it has been through floods which took its entire stock away, fires, and had bankruptcies – it has been through the mill.
"We felt we were ready and that we could achieve it, and therefore we thought it was the best time to bring some positivity to our industry.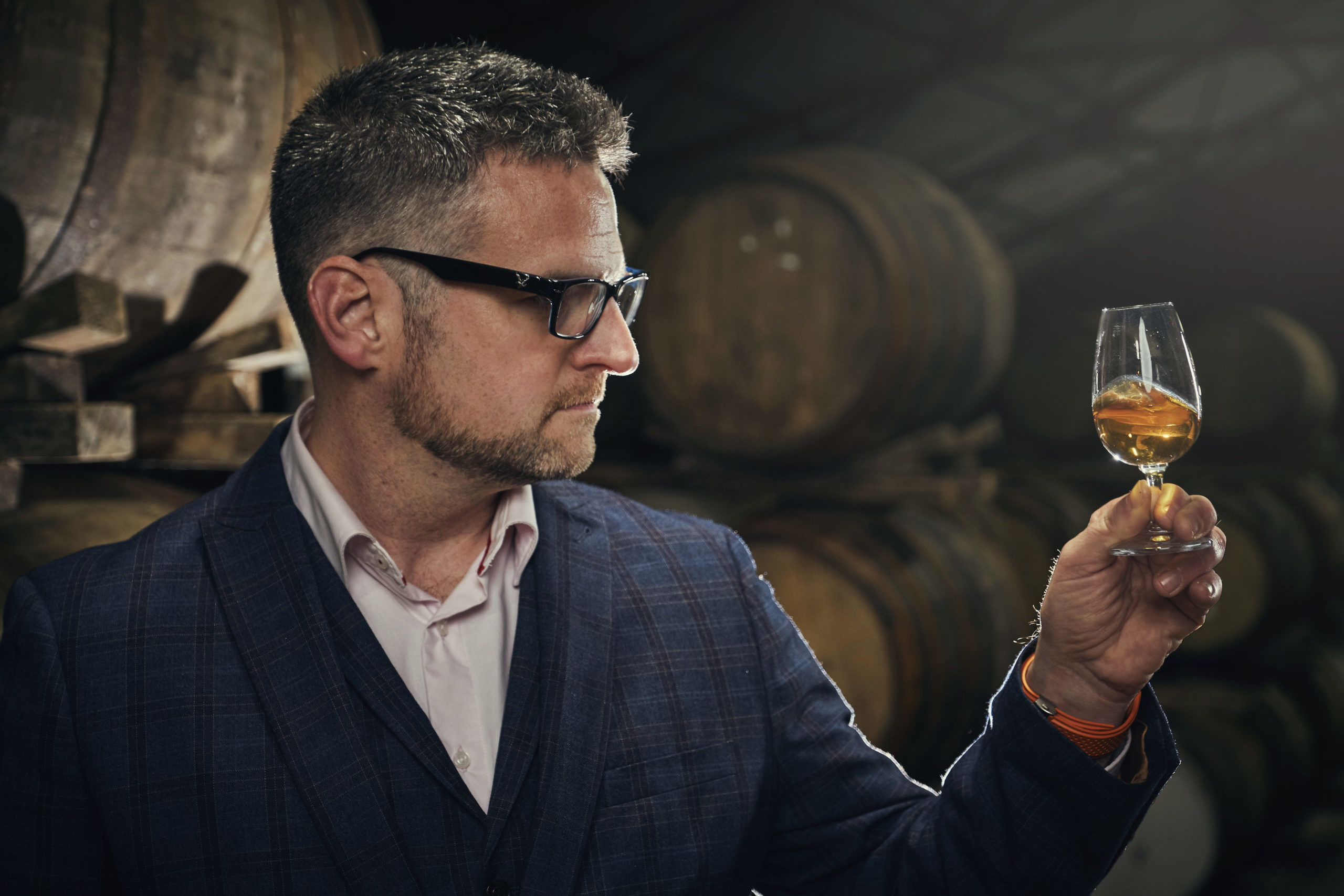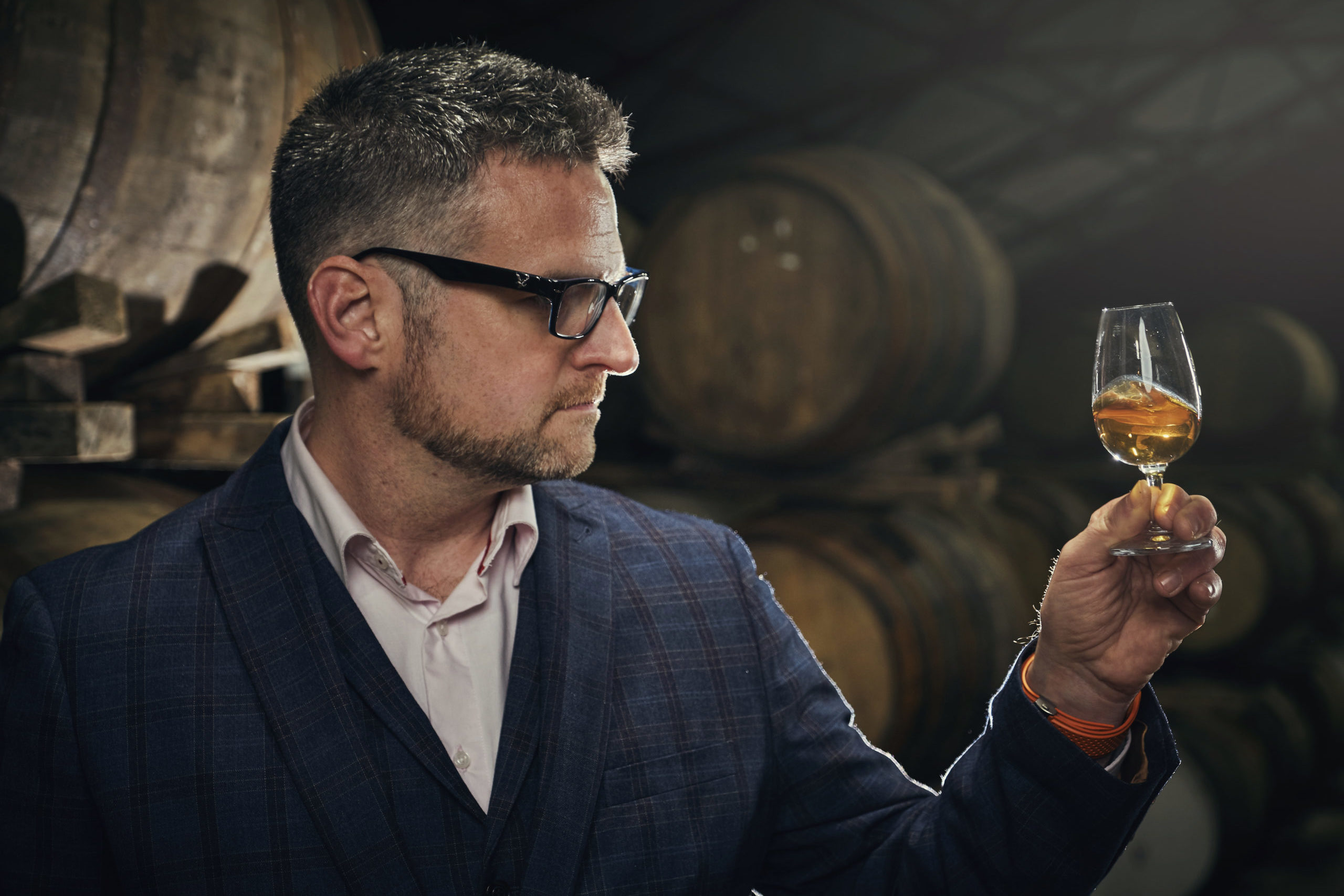 "Our target production this year is 215,000 litres of alcohol. The distillery has the capacity to reach 500,000 and there is a current project led by distillery manager Ian Renwick to investigate the best way to achieve this while preserving our traditions, spirit character and being mindful of environmental impact. The wash still has a 12,000-litre capacity and spirit still 7,000 litres."
Respecting its heritage which spans two and a half centuries, the distillery has been visited by writers and poets including Robert Burns, and has entertained prime ministers and princes. With its first historical record being documented in 1763, Sir Patrick Murray of Ochtertyre makes reference to Thurot Distillery, the earliest known name for The Glenturret.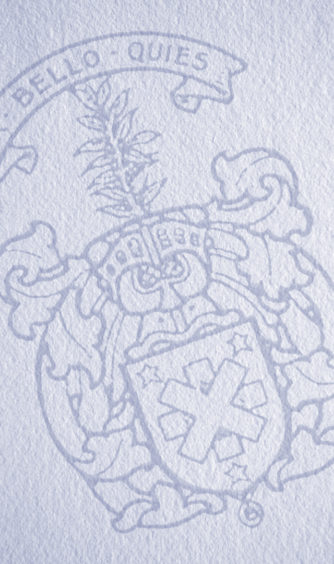 The Murrays of Ochtertyre were local landowners and farmers as well as passionate brewers and distillers, and it is from their original family coat of arms that The Glenturret crest it inspired by. The crest was a striking azure in colour and included three silver stars, the Scottish flag, a knight's breast plate and crested helmet entwined with an olive branch. Today, The Glenturret retains close ties with the Murray family and prides itself on its family-oriented culture with the vast majority of the 32-strong staff being local to or growing up in the area.
Going global
Nowadays the brand can be found in various countries across the world including China, New Zealand, Australia, Europe and Taiwan to name a few, and is experiencing a whole new challenge which the industry and the world have never been faced with before – the coronavirus.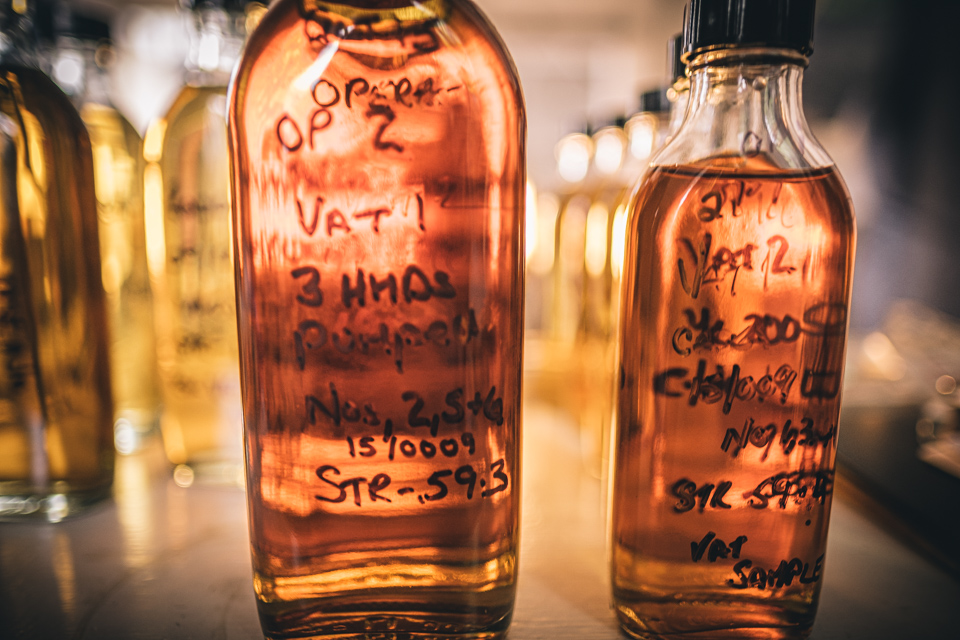 John added: "From an industry perspective what we've noticed the biggest is the loss of bar trade and those social occasions where you'd meet friends and have a drink at that time. It has been the brands which are synonymous with those times. A brand like The Glenturret is small volume. We are the brand people would typically drink at home. They would savour it for a special occasion. What we'd love to achieve is to be that brand you consume for a special occasion like graduations or weddings. Sometimes you look at a Champagne brand and think, 'that's the brand I want to have on a special occasion', and that's what we want to be for whisky.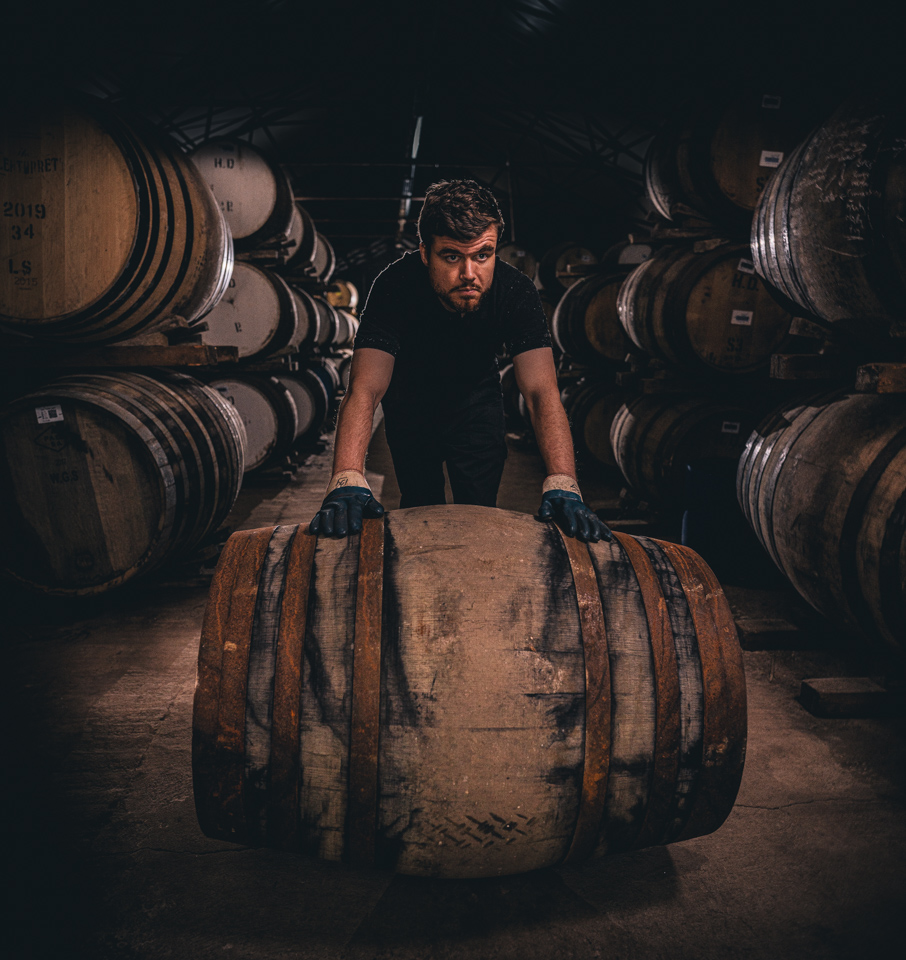 "We haven't noticed a real difference and if anything our exports have gone up in the past year, purely because we are such a known brand and now through our new ownership we've managed to recruit a global brand manager and we're dedicating time to building relationships across the world. Our figures will go up from last year to this year and we're on that path to continue growth but growth in the right locations and right points of consumption."
Covid-19 nosing
With the coronavirus having an effect on the whole industry, it is not just the safety of the staff the firm has had to be mindful of, but they have also had to go to lengths to protect their five stillmen's noses with loss of taste and smell being one of the symptoms and effects coronavirus can have on individuals.
Distillery manager, Ian Renwick, said: "There's been a whole thing around Covid-19 and it affecting your sense of smell. We have very much isolated our stillmen and although we have tours in operation, it is very, very regulated and we keep everyone well away from these guys. They have their breaks on their own and not with any of the other stillmen. Bob Dalgarno, our whisky maker, falls into that category as well because his nose is crucial to the business.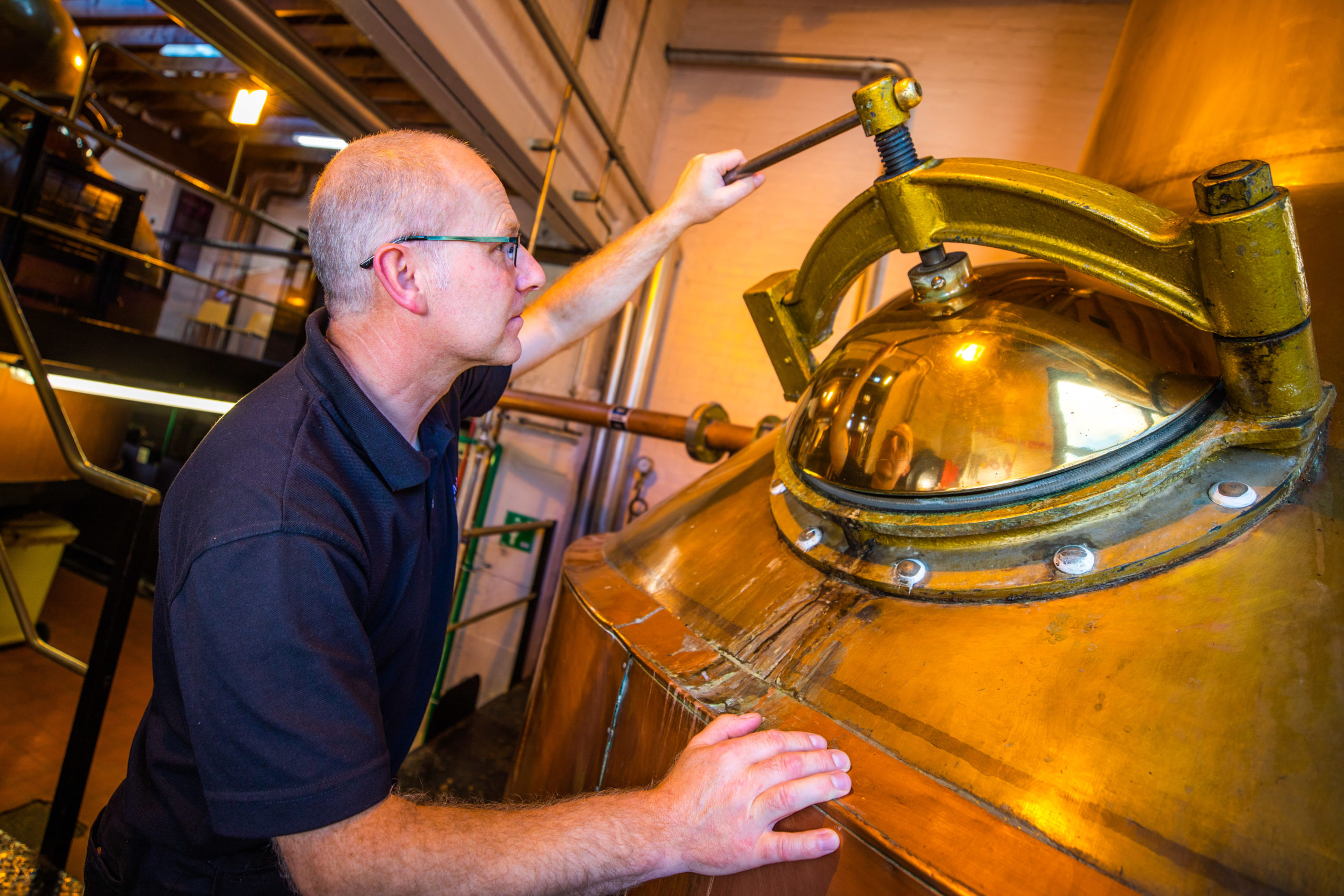 "We do a lot of training around it. Since Bob has come on board we're doing a lot more as he's spending a lot of time with these guys. We have one that is great at new-make spirit, one that's better at matured spirit and everywhere in between."
The Glenturret Whisky maker Bob Dalgarno added: "It is very much a case of building up their knowledge and confidence. We've all got noses and it's how we use them and describe things. I've seen some brilliant noses who can't describe anything. We have some guys who have been nosing for years and will work more on the mature spirit, while some will concentrate on the new make spirit. Some work on casks. Even the tour guides have the opportunity to build their knowledge base – it's just constantly doing that. It is about exposure and sometimes we'll leave a sample on a table and nose it 10 times a day. The more you nose it the more confident you get in describing it."
Product development
Bob Dalgarno who has decades of experience in whisky development has worked tirelessly to perfect each expression including the 63.5% ABV New Make Spirit.
Sitting between 44.5% and 55%, the range of six whiskies showcase the skill and craftsmanship the brand is well known for.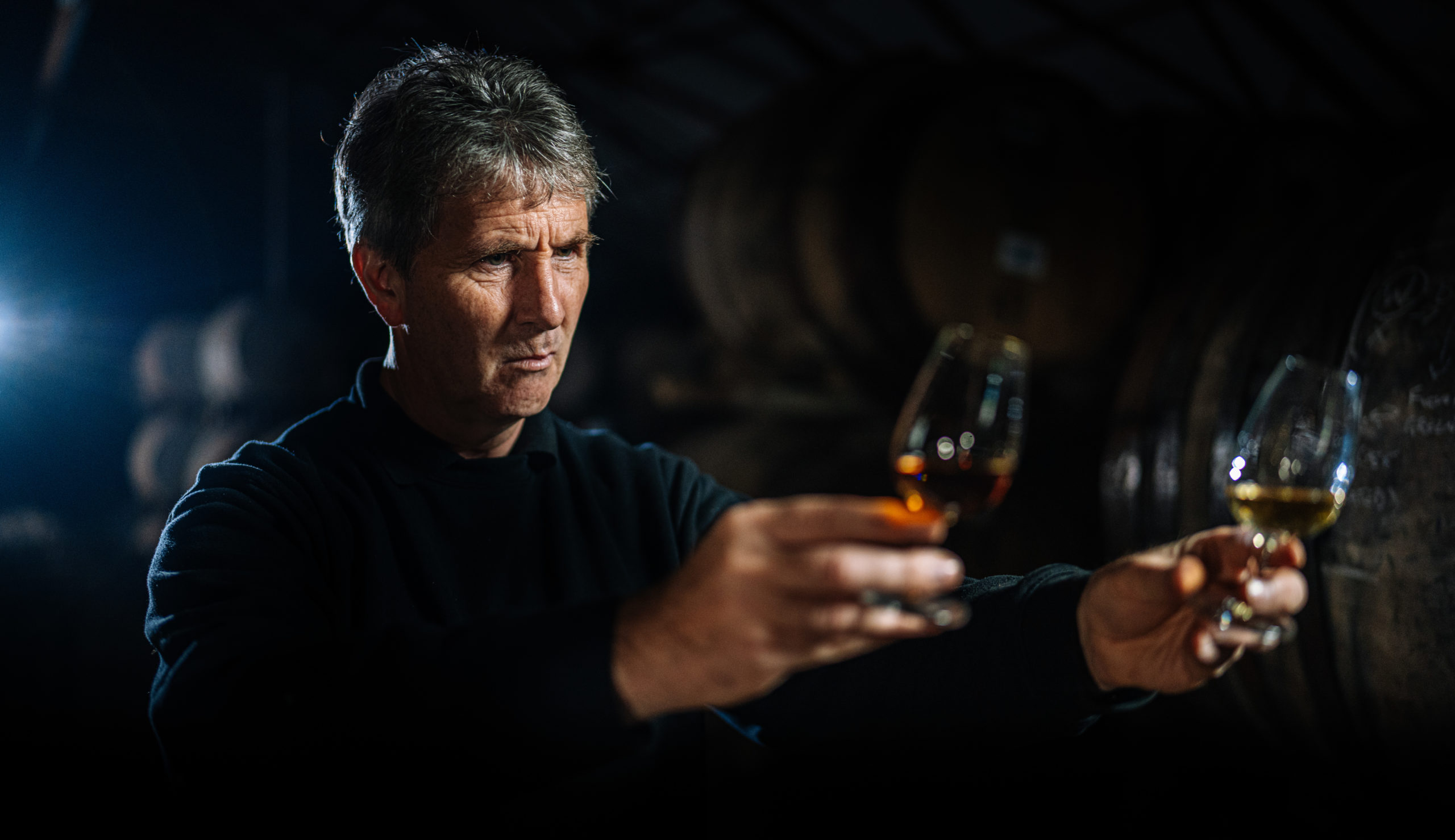 "It takes quite a while to produce a range like the new one we have. I've put whisky together for a long time and there are certain casks with certain characteristic which are fairly common so to speak. The nuances they have and slight differences. We discussed where we wanted to see the whiskies and where we wanted them to be with regards to ABV, and also where the whisky was best suited flavour-wise. We played about with the strengths and you can dilute it down if needed, although I'm not a fan of doing that," said Bob.
"The 15-year-old at 55% is fairly close to cask strength which is quite unusual. I think it really works. With the others I wanted to leave as much flavour in the glass as possible, I wanted the spirit to really to the talking for us. The new owners have been keen on us experimenting with the flavours to really show them off. That's why we've made them the way we have. Some have taken quite a while and others have come a little quicker. They are all very unique but the peated one is very special."
By using Maltsters Simpsons Malt in Berwick, who source barley from farms local to the distillery and across the Perthshire area, provenance, which is part of the brand's core ethos, remains intact, with each batch easily traced back to every farm the malt firm works with.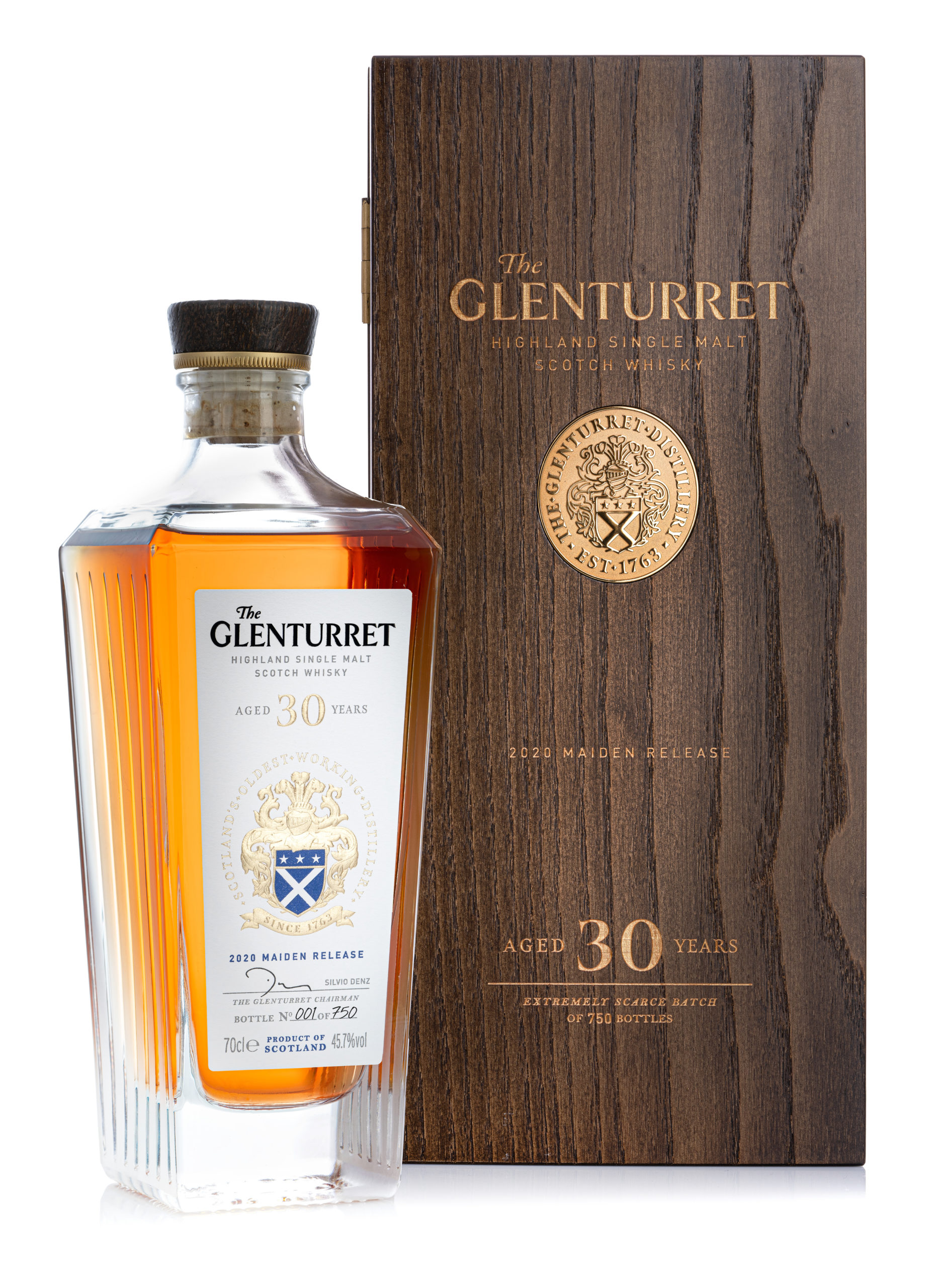 Ian said: "We've done a lot of work on our malt over the past year. We were using Simpsons of Berwick before with our previous owners and I don't know how many maltsters we visited last year. We've been around everyone and there's a lot of very good companies out there.
"Simpsons Malt has such a massive scale of production and we didn't think they'd have the traceability of the product to go in line with our brand, but in fact, they proved us wrong and when we looked at what they were doing they are opening up partnerships with local farmers to the point where we can get barley from farms a couple of miles away from the distillery. It is going a bit of a distance to get malted, but it is very localised and there's great traceability on it which is something we're working on a lot just now."
Bob added: "We are looking at other maltsters as well on a smaller scale. There's a new maltster growing organic barley in Aberdeenshire which is very different as it is difficult to get organic growers. We're looking at a whole range of barley varieties and we're really encouraging farmers to work with us by giving them the freedom, to grow how they want to on their land."
Last operated mash tun
Currently undergoing a major refurbishment including the transformation of the visitor area and the restaurant which is to to be finished by the end of 2020/beginning of 2021, the distillery is the last in Scotland to hand-operate its mash tun in Scotland, mashing with a wooden rouser.
Ian explained: "People love to see this open top mash tun and you can really imagine what it was like back in the day, hand rousing that mash tun. It is very traditional and is about being true to our past. I'm not saying its something we'll never change in the future, because we need to think economically and about the environment. It does look fantastic.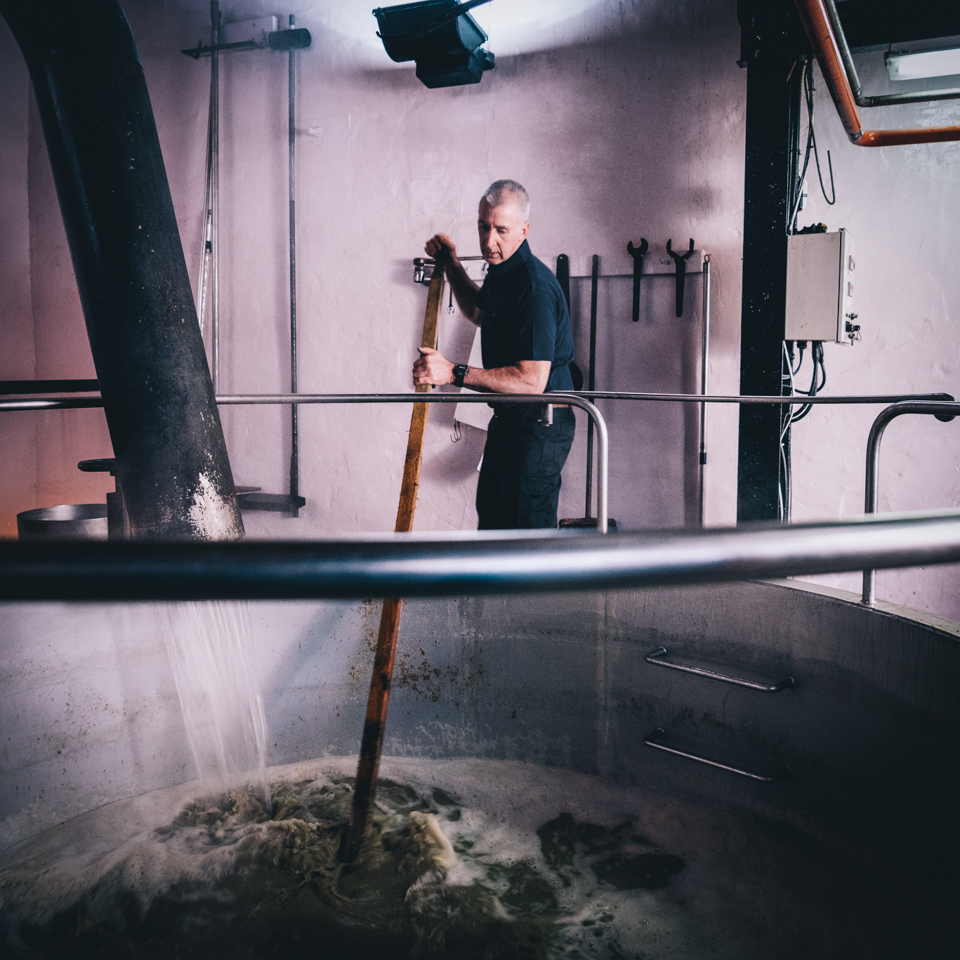 "We're putting a very small about through over a long amount of time, we are getting all the sugars and all the enzymes. This will be one of the areas we will look into in the future, but whatever we do, it will still be traditional. I'm not saying using a big stick is the most traditional thing ever as we read some documents recently which outline that over 130 years ago we did have some sort of automated mash tun – which is quite ironic considering what we're doing just now.
"Our dedication to very slow distillation in our hand-beaten copper stills reflects the time-honoured skills of our forefathers and the physical limits of a small traditional distillery. There is no automation, no big volumes, only simple distilling tasks completed by hand in their own good time."
---
For more on whisky…
So you want to become a whisky connoisseur? A step-by-step beginner's guide to conquering the spirit