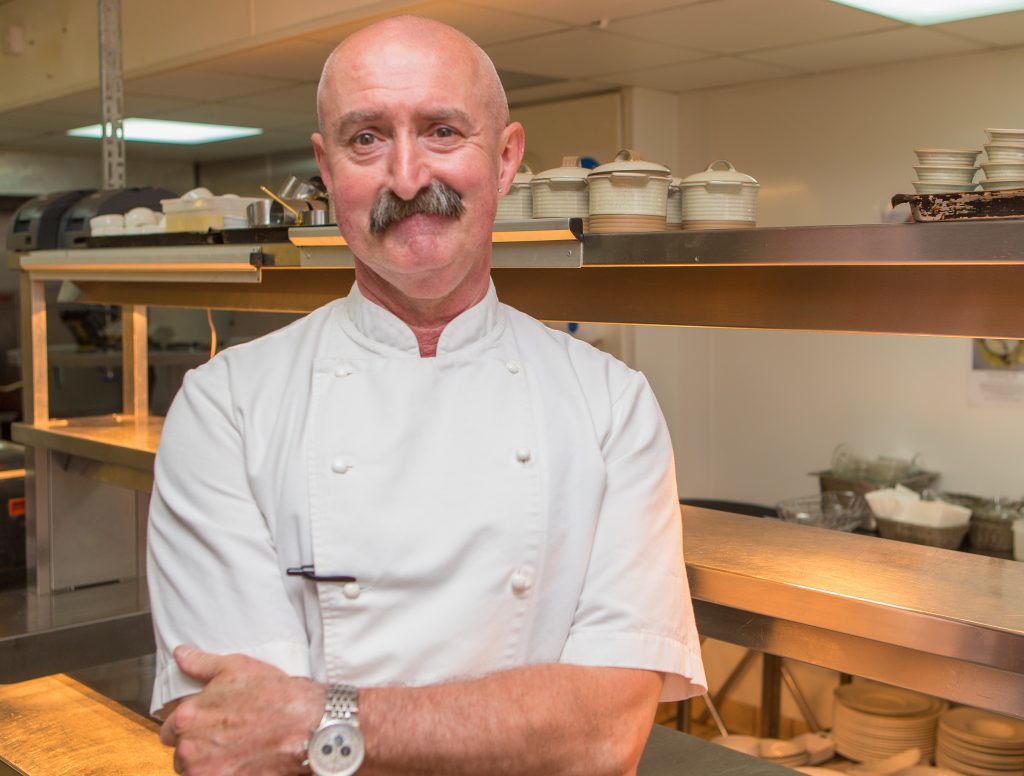 Almost a year after being appointed executive chef of the iconic Rusacks Hotel  in St Andrews, Tony Borthwick tells Michael Alexander why he believes strongly in local ingredients.
He is the self-taught chef from Yorkshire who decided to follow his passion for cooking after a near-fatal accident prompted him to change his career.
But while much has been made of Tony Borthwick's story over the years, the renowned chef prefers to let his food do the talking.
Borthwick, the former chef-patron of the Michelin-starred Plumed Horse in Leith, was appointed executive head chef of Rocca, the flagship 3 AA rosette restaurant of the Macdonald Rusacks Hotel in St Andrews, last summer.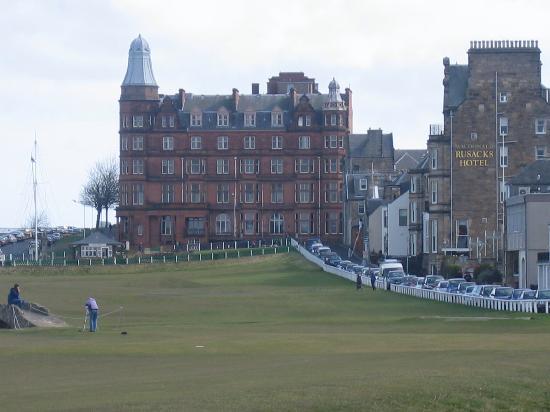 And it's here in the 70-bedroom luxury hotel, which is just a sand wedge from the 18th hole of the world famous Old Course, that he specialises in "classical and simple" cooking using the best local ingredients – and the odd "wild card".
"All my dishes are seasonal," said the 57–year-old, who also heads up the One Under restaurant and the elegant R Bar.
"My cooking is based around Scottish ingredients, which is prized all over Europe, and I have always been a real supporter of local suppliers and producers; fishermen, farmers and gamekeepers.
"I like strong, robust flavours. Morel mushrooms, from France or Italy, are great in spring, but you can't beat the flavour and texture of girolle mushrooms from the north of Scotland.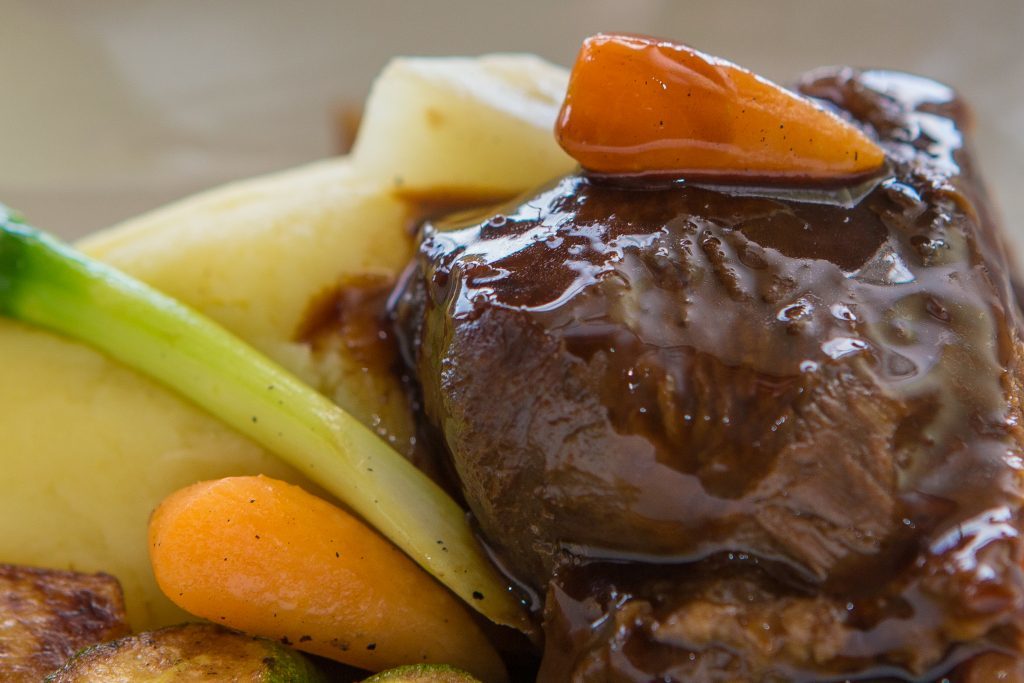 "My style as a chef is simple, yet the flavours and textures in my dishes remain multi-layered.
"Food is a very personal thing and all chefs cook differently, so it's very important that I work with the whole team to ensure that everyone is producing the food I want, and allow it to show on the plate."
Prior to becoming a chef, Tony worked for the Yorkshire Water Authority.
But the dramatic career change came when he was 27 after a serious accident involving his horse.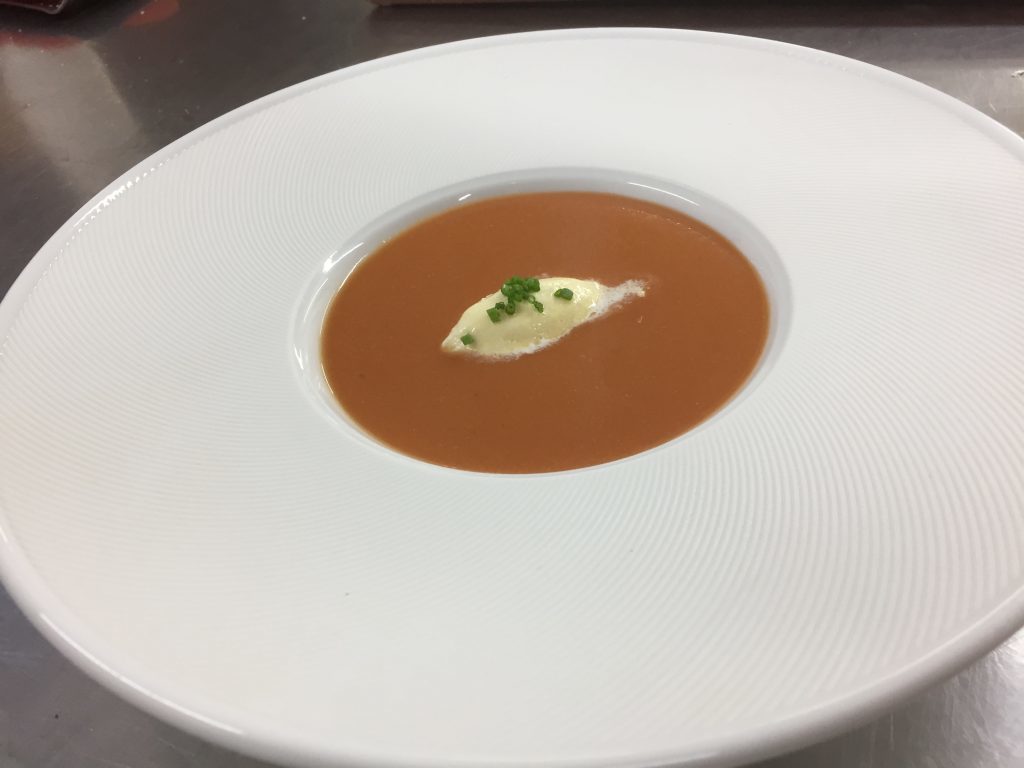 Tony was leading him when he got a fright, both feet shot out, and he happened to be on the receiving end – forced to go off work for a year with a broken neck.
Lucky to survive the operation let alone live, Tony re-evaluated his life and, after recovering, started cooking voluntarily in the kitchen of the Black Bull in Moulton, Yorkshire, one of the best places to eat in the North of England at the time.
After a move to London, which saw him hone his skills by dining in restaurants, buying the ingredients and trying the dish at home to achieve the same results, he worked at a number of establishments before joining The Savoy.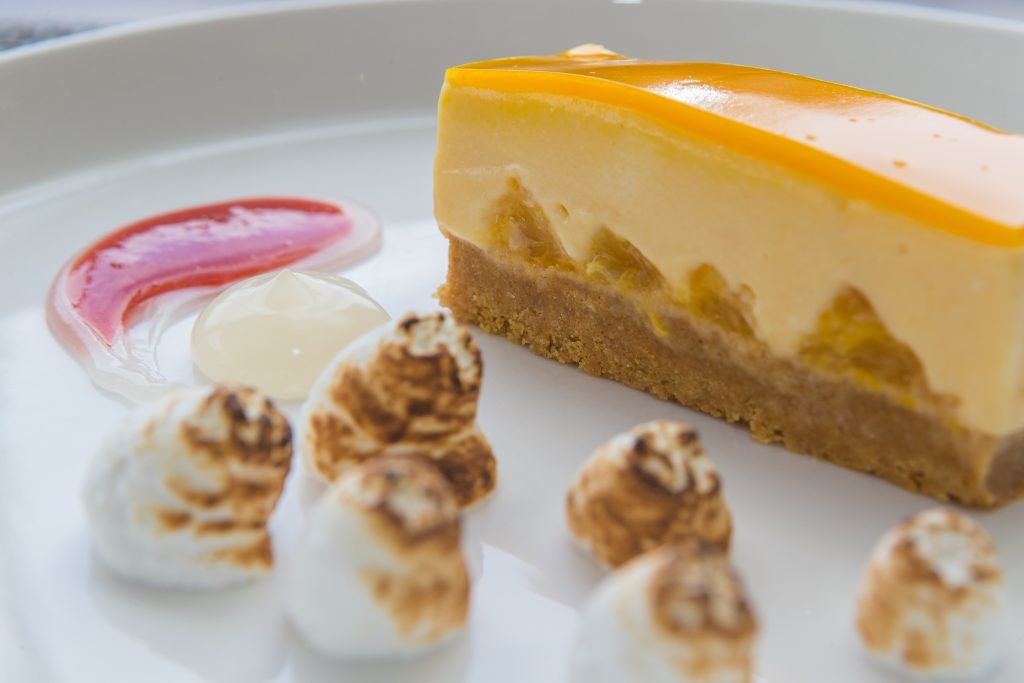 His reputation and expertise grew quickly, as well as a desire to develop the well-accepted techniques he came across.
Borthwick moved back to Scotland and, in 1998, opened the original Plumed Horse in the Dumfriesshire village of Crossmichael.
He won his first Michelin star in 2001, Good Food Guide's Scottish newcomer of the Year in 2002 and became Scottish Chef of the Year in 2005.
In 2006, the Plumed Horse was relocated to Leith, where it regained the Michelin star and won three AA rosettes, thanks to Borthwick's ethos of 'hard work, ability and consistency'.
The announcement last year that Borthwick would work with the established Rusacks team to develop new menus followed the announcement that planning permission has been given for a £7m extension to the19th century hotel building, which will include 44 new suites, a 145-cover rooftop restaurant, bar and terrace, as well as glass-fronted suites overlooking the Old Course.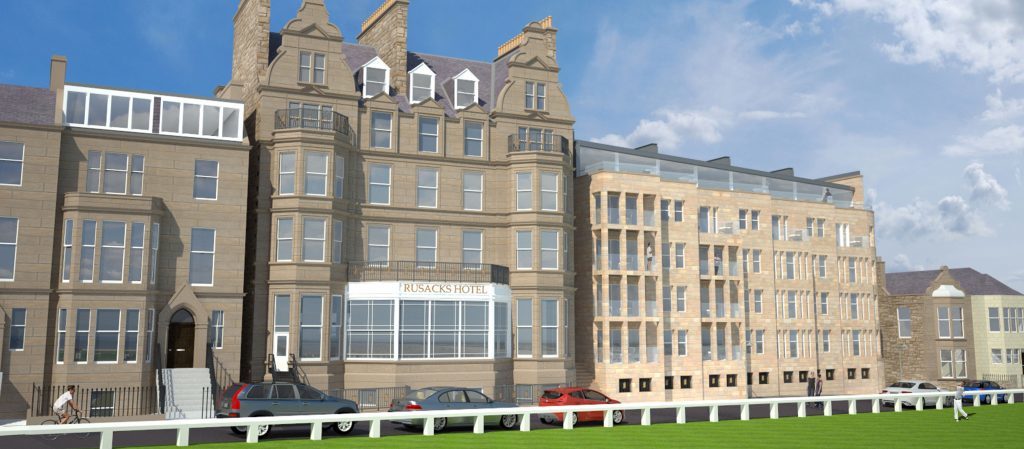 Describing Macdonald Rusacks Hotel as "one of the most iconic in the world" and regarding the future hotel plans as "fantastic", he said: "My style of food can be a lot simpler than a lot of other chefs."
Tony also enjoys teaching and passing on his culinary knowledge to enthusiastic young people starting out in their careers.
He added: "I love sharing my skills and really enjoy helping to bring on those who are keen to learn.
"College courses are an excellent way of learning the basic techniques and you can then refine your skills within your position; it's fantastic for young people to further their education in real-life situations.
"I'd encourage anyone who's keen to join the restaurant industry to aim high and keep learning.
"It's a great career and I'm proud to lead the team at Macdonald Rusacks Hotel."
Three course menu
Tomato & Red Pepper Soup
Approx. prep time 20 minutes
Approx. cooking time 25 minutes
INGREDIENTS
 (SERVES 4)
 500g Plum tomatoes
500g Red peppers, quartered and de-seeded
300g Shallots, peeled and finely chopped
3 cloves garlic, peeled
1ltr chicken or vegetable stock
Salt & freshly ground white pepper
Dash white wine vinegar
 DIRECTIONS
 Sweat off the shallots and garlic with the tomato and peppers until soft. Do not allow to burn.
Add the stock of your choice and allow it to come to the boil, turn down the heat and simmer further for 10 minutes. Puree with a stick blender or in a food processor. Add salt, pepper and a little wine vinegar gradually to bring out the flavours. Allow to cool and store in the fridge. Soup always tastes better the next day!
Braised Ox Cheek with Red Wine and Button Onions
Approx. prep time 45 minutes
Approx. cooking time 3 hours
 INGREDIENTS
 (SERVES 4)
 4 beef (ox) cheeks. Ask the butcher to trim them for you.
375ml red wine
1ltr beef stock
Sprig of thyme
2 bay leaves
1 garlic bulb
2 shallots, sliced
DIRECTIONS
Marinade the cheeks in the red wine, sliced shallot, garlic, bay and thyme in a plastic container for 24 hours.
The next day, remove from the wine, pat dry with a cloth and sauté to colour the meat on all sides.
Add to the beef stock and the marinade liquid and simmer gently.
Skim off the impurities that arise as this will spoil your sauce and give an unpleasant flavour and texture.
Keep cooking until the cheeks yield and give way to your fingers, remove from the pot before testing.
Make sure to top up with water to allow the cheeks to remain fully submerged throughout. Once cooked, allow to cool in the juices.
Remove the cheeks, strain the liquid and reduce it to a sauce consistency.
Reheat the cheeks gently in the sauce and serve with your choice of vegetables and mashed potatoes.
Orange & Passion Fruit Cheesecake
Approx. prep time 60 minutes
Approx. cooking time 4 hours
 INGREDIENTS
 (SERVES 4)
 Packet of Hob Nob biscuits
50g butter, melted
6 passion fruits, pulp removed and passed to remove the seeds
10 oranges, retain zest of 2, segments of 4, juice the rest
500g soft cream cheese
80g icing sugar
Dash of orange liquor
400g whipping cream
DIRECTIONS
Pulse the biscuits in a food processor and add the melted butter.
Line a cake tin with the mixture and press down evenly to form a base.
Allow to set.
Add the orange and passion fruit juices to a pan and cook over a low heat, reduce by half and allow to cool.
Mix the cream cheese, icing sugar, the orange liquor and the cream gently until it is mixed in thoroughly.
Put a layer of orange segments on top of the biscuit base, then fill up with the cream mix. Smooth the top and allow to set in the refrigerator for four hours.
Remove from the cake tin and serve with passion fruit sauce and orange segments.