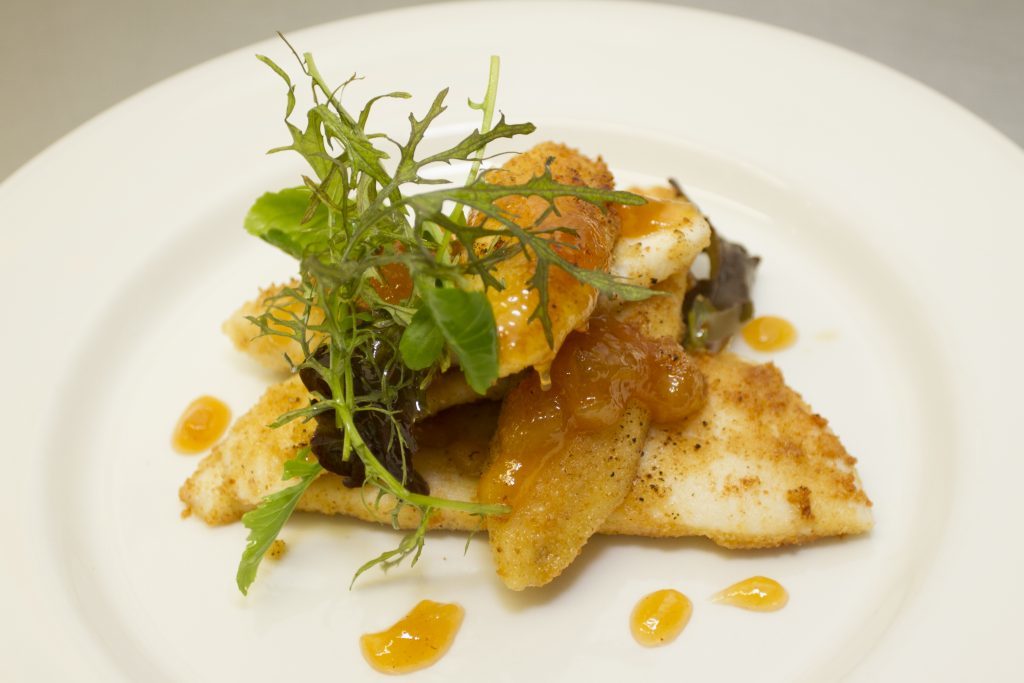 Plaice, a popular flatfish, is now in season, bright in colour with big orange spots, says Willie Little, chef proprietor of Little's Restaurant in Blairgowrie. And he should know – his local nickname is Willie the Fish.
The word plaice comes from the 14th Century Anglo-French word plais. This in turn comes from the late Latin platessa, meaning flatfish, which originated from the ancient Greek platys, meaning broad. There are four different kinds of plaice and European plaice have been fished from the North Sea for hundreds of years.
It's one of my favourite flat fish to buy during the summer months, with a distinctive taste of its own and not as expensive as lemon sole but in my mind a much tastier fish in season only during the summer months.
When buying plaice to ensure it is at fresh as possible check that it is bright and shiny but firm.
Plaice is very versatile and can be grilled, poached, fried and baked but be careful not to lose its unique fresh taste.
Enjoy the summer as before long plaice will not be available – get out and buy this tasty fish while it is at its best.
It's thick and meaty and has a taste of its own that won't be lost with this simple recipe, ideal for two people. You'll need 2 thick skinless plaice fillets. Coat them in 200g melted butter and 200g white breadcrumbs. Pop them in the fridge to allow the butter to set. Slice a banana lengthways and pop in the fridge to cool. Then heat a little oil in a pan, add the banana halves until golden brown, then remove. Add the plaice fillets topside down (this is the presentation side) and cook until you see colour, then turn. Now place the banana on top of the fillets and coat with 2 generous spoonfuls of mango chutney, ensuring some also runs over the fish. Place under a grill for two minutes.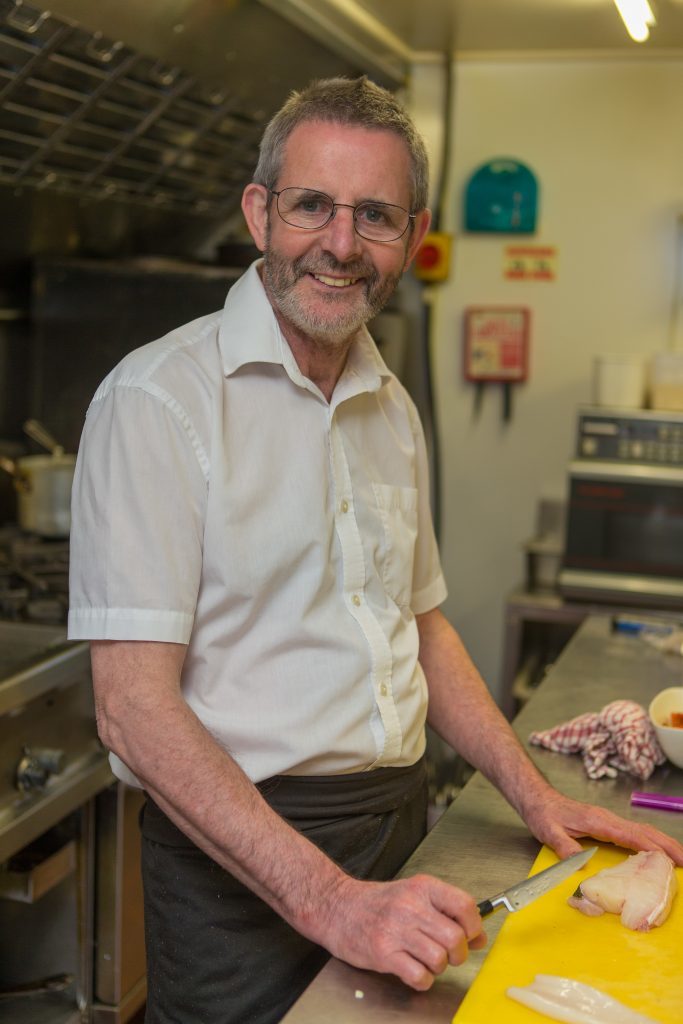 Plate up, squeeze the juice of half a lemon over and serve with potatoes and vegetables of your choice, or simply top with salad leaves.
This fish is amazing cooked this way – a bit like sweet and sour.
Chef's tip
You can use any fruit of your choice instead of banana – mango would work well, or pienapple. Serve with a cool cucumber salad instead of veg.