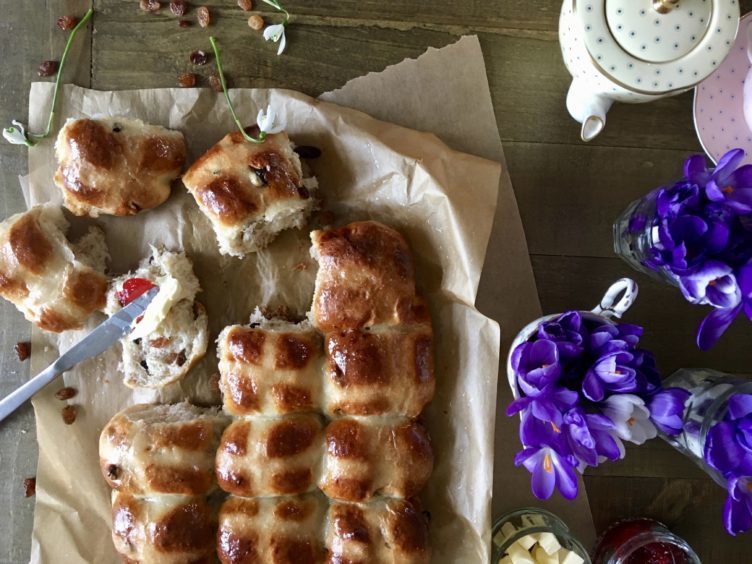 Catherine Devaney shares a recipe from a kitchen in the Fife countryside
Hot cross buns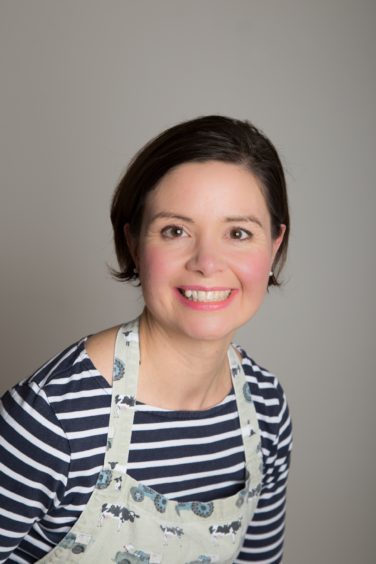 Perhaps it's been the unusually long winter, with snow stretching well into March, but this year our favourite Easter puddings – lemon tart, meringues with lemon curd and cream – don't seem quite indulgent enough. Which brings me to hot cross buns. There is no Easter treat more comforting than a bun delicately spiced, pillowy and sweet, studded with plump sultanas. Fresh from the oven, pausing for a quick brush of glaze, they need no embellishment. Yet this year I couldn't resist baking extra for a very special bread and butter pudding: a divine feast of spongy cinnamon and spice cloaked in creamy custard, with notes of oranges and lemons adding a lightness perfect for Easter Sunday.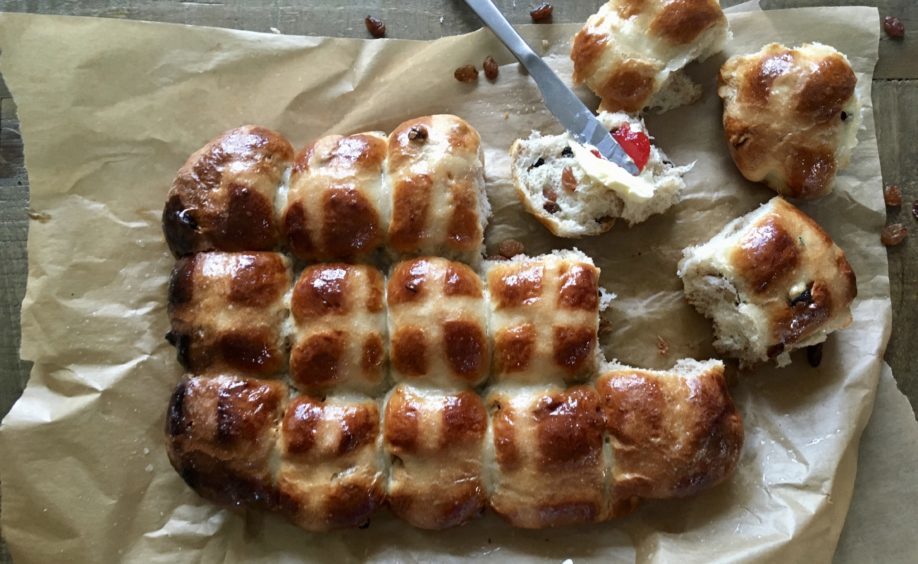 Bread and butter pudding
Cut six large hot cross buns into slices, brush with melted butter and layer in a buttered oven dish sprinkled with sultanas. Slowly bring 300mls of milk and 300mls of cream to the boil, adding a dash of Sicilian lemon extract. In a bowl whisk five eggs with 100g sugar then slowly pour in the boiled liquid, stirring to make a custard. Stir in the zest of one orange, and the zest and juice of one lemon, then pour over the layered bun slices and sprinkle with cinnamon.  Carefully place the pudding dish in a shallow oven tray filled with warm water (this creates a gentle heat around the custard, stopping it overheating and curdling) and bake at 160C for about 45 minutes until the pudding is just set – a slight wibble is desirable. Brush with warmed apricot jam to glaze.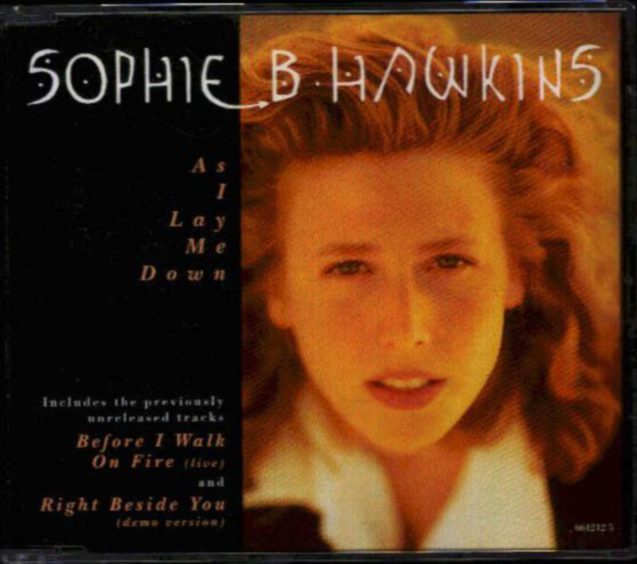 Music to cook to
Sophie B. Hawkins, As I Lay Me Down.
A throwback to the 90s, this is such a pretty, happy song. Despite the reference to February I often find myself singing it in the springtime and it always makes me smile.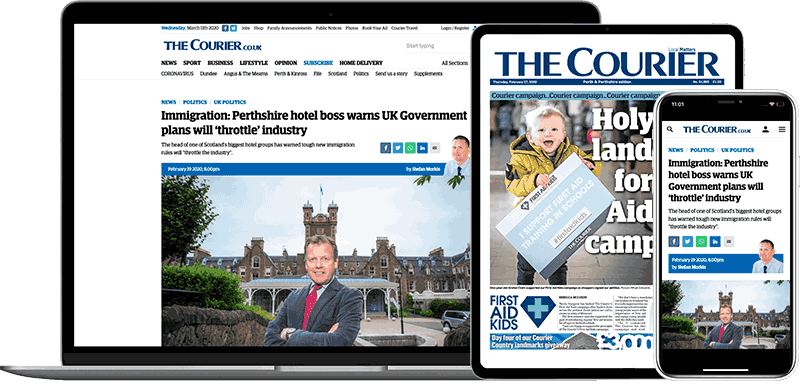 Help support quality local journalism … become a digital subscriber to The Courier
For as little as £5.99 a month you can access all of our content, including Premium articles.
Subscribe