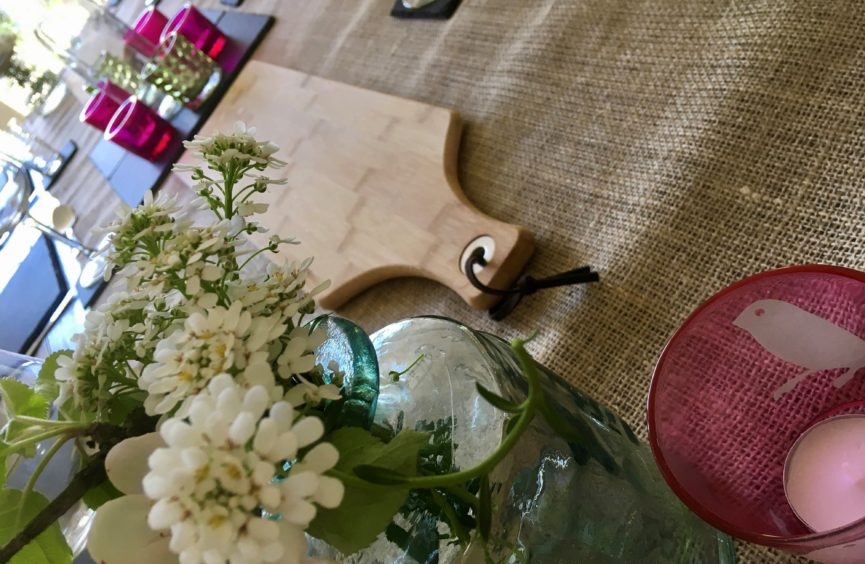 Catherine Devaney shares a recipe from a kitchen in the Fife countryside
Sunday lunch
There's something special about Sunday lunch at home, lingering at the table, before Monday beckons. With the first stirrings of summer we can open the doors and eat with the sun streaming in, the first apple blossoms and the last cherry blossoms in jam jars to decorate the table. We often skip a starter and just serve warm garlic ciabatta, elbows on the table, torn into pieces with lashings of butter and a sprinkling of smoked salt.
In a saucepan cover a peeled bulb of garlic with olive oil and simmer until soft but not coloured. Remove garlic and reserve the oil. Put 500g strong white flour, a pinch of salt and 10g instant yeast into a stand mixer with a dough hook then slowly add 50ml of the cooled garlic oil and 250ml cool water while mixing slowly until it begins to come together. Slowly add another 100ml water and continue mixing until dough is smooth and stretchy. Squeeze the soft garlic from the cloves and allow to mix through. Tip the dough into a large lightly oiled plastic container, cover with cling film and leave in a warm place until trebled in size.
Gently tip the dough onto a surface heavily dusted with flour and semolina, cut in half and place the two halves onto a silicone mat. Dust the tops with more flour and semolina, rest for 10 minutes. Bake for 10 minutes at 220C then a further 10-15 minutes at 190C until the bottom sounds hollow.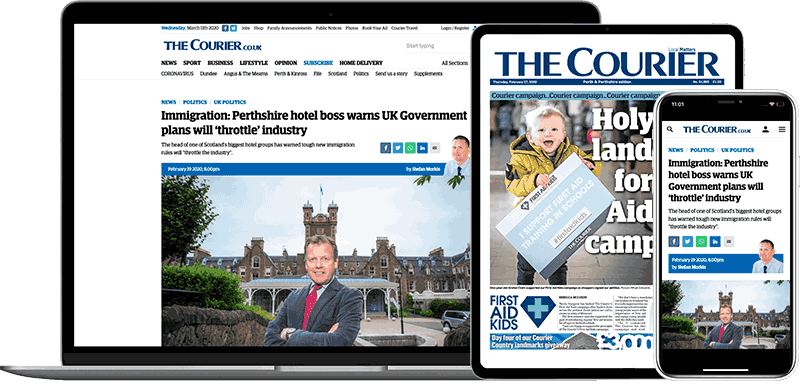 Help support quality local journalism … become a digital subscriber to The Courier
For as little as £5.99 a month you can access all of our content, including Premium articles.
Subscribe