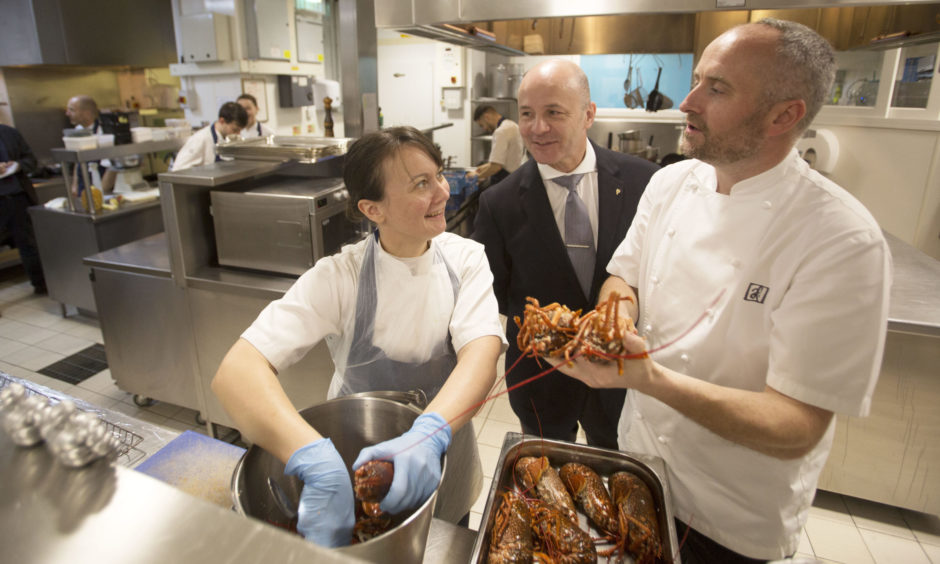 Restaurants across Tayside and Fife will reopen to customers on Wednesday as pubs prepare to welcome patrons back indoors for the first time in four months.
The Phoenix, one of Dundee's most iconic bars, has been preparing to welcome regulars since the weekend, but owner Alan Bannerman feels guidance has been vague on what is expected of publicans.
He said: "I have yet to read a definitive article on what the rules are.
"I don't know how many people are going to be wanting to come in.
"But we've put hand sanitiser at every table and moved things off them and the bar to make things easier to clean."
In Perthshire, Restaurant Andrew Fairlie at Gleneagles, Scotland's only two Michelin Star premises, has seen a positive response to its reopening with July and August on target to be fully booked out.
Dale​ Dewsbury, restaurant general manager, said: "We brought the team back to work last week  to refocus ready for reopening, as there's been a lot to prepare for from a hygiene and operations point of view.
"Obviously we are working to a reduced capacity for more distancing between tables and more room for our team to work safely, and with enhanced sanitising regimes, but most importantly the focus to ensuring that our guests receive the same wonderful personal service and fabulous cooking that they rightly expect of us."
In Angus, Azzurro Pizzeria in Arbroath will not open until Thursday and bosses have separated tables to adhere to social distancing rules.
David Cashley, of family-run Cashleys at the Cross, in Forfar, said his team were "itching to go".
The restaurant has been open for takeaways during lockdown, but today will mark the first time in months customers can sit in to enjoy a meal.
David said: "With separating tables, we've reduced our capacity by about 40%, which is a big hit but there is no other option unfortunately.
"It will be great to see some familiar faces as we welcome our regulars back."
In St Andrews restaurants and bar bosses hope tourists will feel safe visiting the seaside town.
Julie Lewis, managing director of The Adamson bar and restaurant, said: "We can't go back to the environment of everybody's just going to stand at a bar and order a cocktail.
"So we have to think about how we get products to guests in a different manner.
"We're just diversifying into how we take our brands into people's homes and welcome people into the restaurant safely."