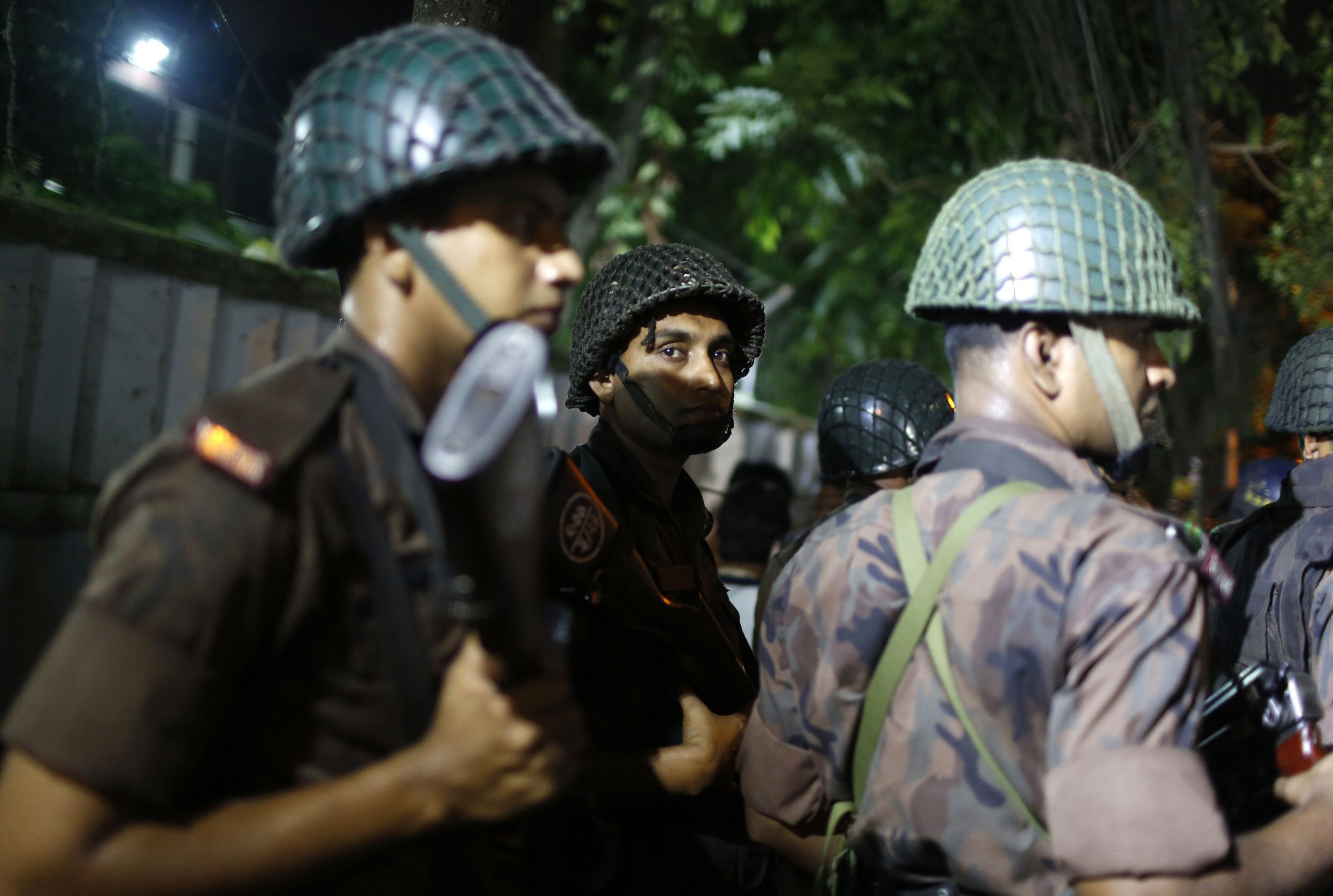 Gunmen have stormed a popular cafe in the diplomatic area of the Bangladeshi capital, Dhaka, taking a number of hostages, officials say.
Several foreigners are among those being held by eight or nine armed men in the city's Gulshan district, they add.
A police officer has been killed and at least five others injured in a gun battle, a spokesman said.
So-called Islamic State has said it carried out the attack.
A statement on the group's self-styled news agency Amaq said militants had attacked a restaurant "frequented by foreigners".
Police and security forces have sealed off the area and are trying to negotiate the hostages' release.
"We want to resolve this peacefully. We are trying to talk to the attackers," said Benazir Ahmed, chief of the Rapid Action Battalion, Bangladesh's elite police force.
"Our first priority is to save the lives of the people trapped inside."
Bangladesh TV stations reported that the attackers entered the Holey Artisan Bakery in Dhaka's Gulshan area around 9.20pm on Friday and were holding customers and staff hostage.
The identities of the attackers were not immediately known.
A huge contingent of security guards cordoned off the area and the restaurant as they traded gunfire with the attackers who set off explosions.
Jamuna Television reported, quoting a kitchen staff worker at the restaurant who escaped the attack, that the gunmen chanted "Allahu Akbar" (God Is Great) as they launched the attack.