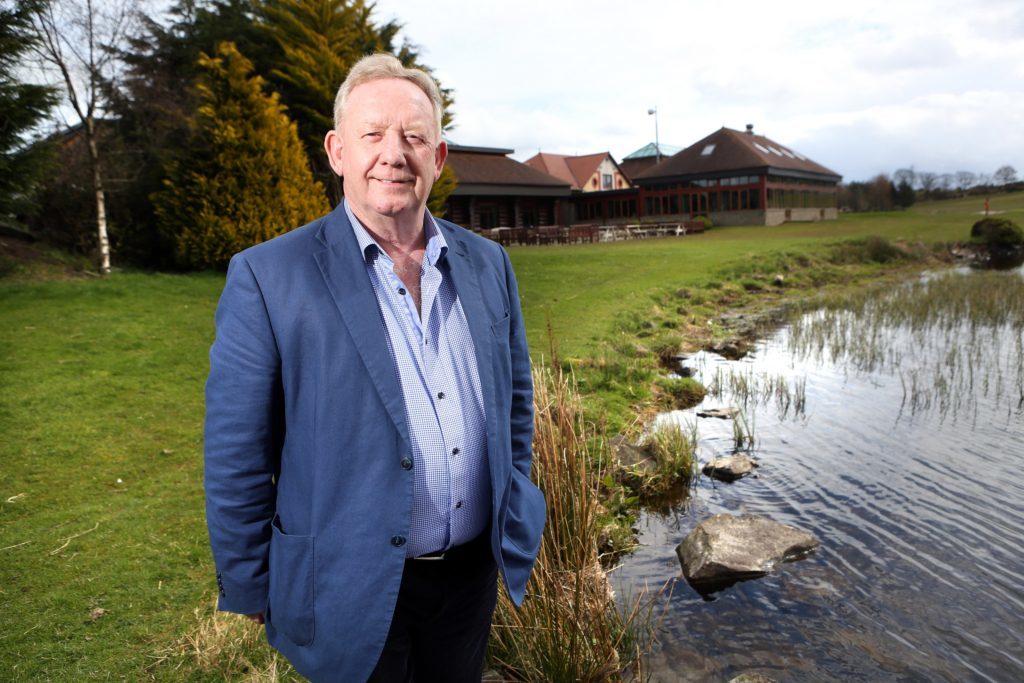 Piperdam Golf & Leisure Resort is set to be sold in a multi-million pound deal.
Owners Phil Mulholland and Bruce Linton have been locked in talks with a UK leisure company for the sale of their prestige development on the lower slopes of the Sidlaw Hills.
It is understood that an agreement in principle has been reached and only final details remain to be resolved in discussions between teams of lawyers.
The deal is set to be fully agreed and signed within days, and a sum in millions of pounds will change hands.
The identity of the new owner has not so far been disclosed, but it is believed to be an operator in the UK leisure industry with growth plans.
Reports that it was Center Parcs have been denied.
Neither Mr Mulholland nor Mr Linton was available for comment.
It is understood that the buyer has gone to a major London-based investment company to fund the acquisition.
Piperdam stretches to 500 acres and was developed as a major leisure resort around Piperdam Loch  20 years ago.
A substantial area on the east side was set aside for upmarket private housing overlooking the picturesque loch and a scenic 18-hole golf course.
The resort offers fishing and other outdoor activities, a licensed clubhouse, restaurant, function suite, holiday lodges and health club, and boats 4-star tourist board status.
The facilities are looked after by a staff of 125.
The company reported a turnover of £5.1 million in each of the last two years and last year its pre-tax profit was up by 6% at £872,352.
Company secretary Lynda Mulholland, wife of Phil, said in the strategic report for 2016 that the resort had enjoyed another satisfying year's trading.
Profits were reinvested in the business as could be seen with a new activity centre, and planning permission had been granted for further chalets.
Monifieth and Sidlaw Councillor Craig Fotheringham, said: "I look forward to hearing about any plans the new owners have for the future of the resort which has served this area very well.
"I hope the workforce will be secure and it would be great if even more jobs can be provided as Piperdam is important for the local economy."