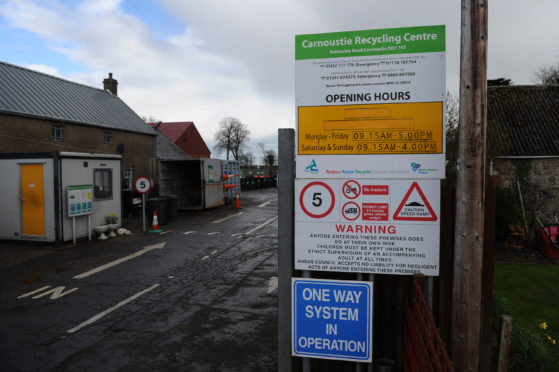 An online booking system is to be introduced at smaller Angus recycling centres as the district's full complement of skip sites return to operation.
Following the re-opening of  facilities in Forfar, Arbroath, Montrose and Monifieth at the start of this month, Angus Council has confirmed the remaining sites at Brechin, Carnoustie and Kirriemuir  will be up and running from July 1.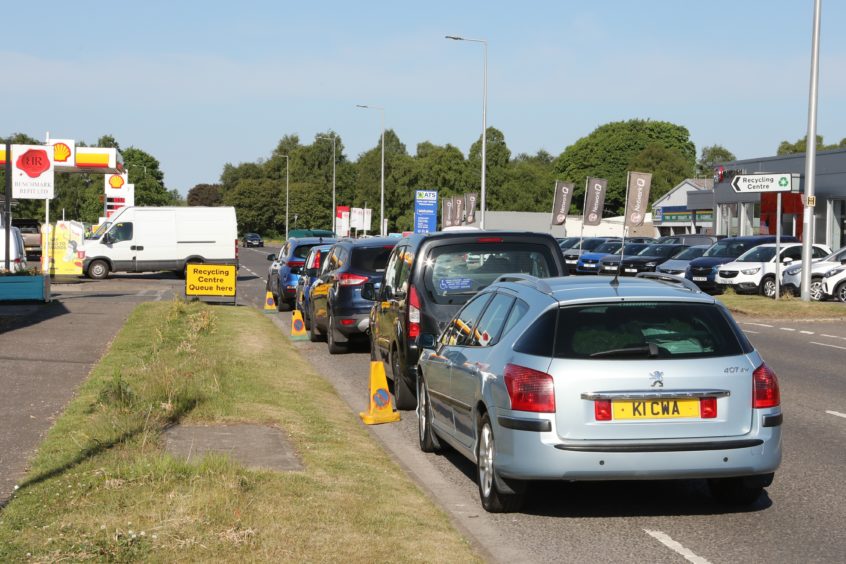 Online booking will open from next week for the three remaining centres, as well as Monifieth,
Only cars and small vans will be permitted and the full range of materials, except for non-recyclable general waste, will be accepted.
Angus Council has also confirmed the relaxation of restrictions to allow large vans and trailers at Arbroath, Forfar and Montrose.
They will be also be managed by the online booking system which will open on the council website from June 25.
Angus communities convener, Montrose Independent Mark Salmond said: "We're very pleased to be able to open all of our centres.
"The support and cooperation of our residents through our opening of Arbroath, Forfar, Monifieth and Montrose has undoubtedly enabled us to take the further step of opening recycling centres in every burgh.
"The response of householders to the temporary operational changes we brought in from June 1 has been magnificent.
"Where people were able to stay away and continue to recycle at home, they have done so," added Mr Salmond.
"When residents have attended at our centres, they have done so with courtesy and understanding of the difficult times we are in. I am very appreciative of that.
"These are still tentative steps through what are extremely challenging circumstances.
"No matter how much we want to, we cannot return to normal just yet. Restrictions will and must be in place at our recycling centres to protect our staff and our communities.
"Necessary arrangements have been put in place to take account of each recycling centre's circumstances.
"When you are at our centres, please be kind to our staff. They are working very hard through difficult times and welcome your support."
Mr Salmond continued: "Where people can still recycle at home, please do. "Demand at recycling centres will be high. We expect them to be extremely busy with both people and traffic – so if you can wait until a more normal service resumes, please do."