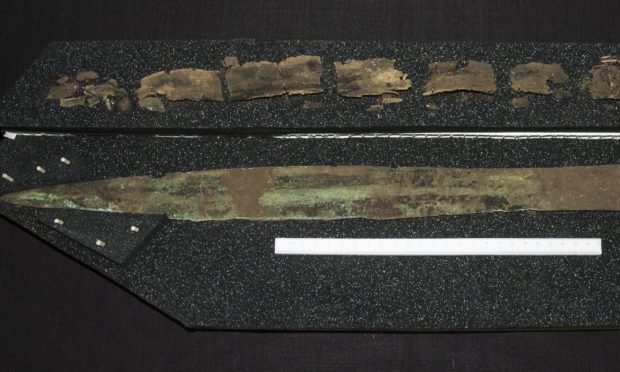 Britain's most extensive Bronze Age relic collection should take "pride of place" at the centre of an Angus staycation boom, it has been claimed.
But the journey involved in Scottish museum chiefs securing the archeological riches uncovered during digging for a Carnoustie football pitch could mean it will be more than a year before a final decision is made.
The astonishing haul of relics dating back up to 2,000 years – including a leaf-shaped sword, and gold-decorated spearhead – was unearthed in 2016.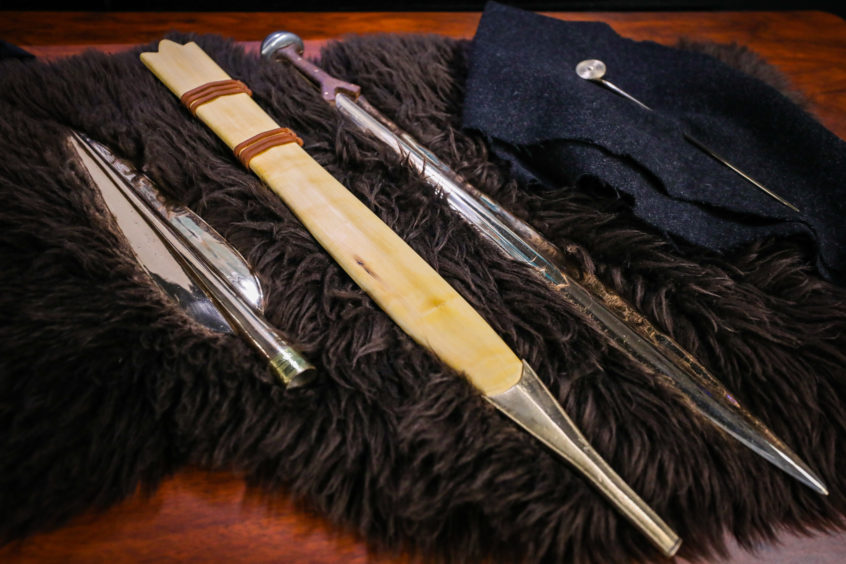 National Museums Scotland (NMS) is keen to secure the vast collection, which also features everyday objects hinting at life along the River Tay thousands of years ago.
However, the body's director has told Scottish Conservative shadow culture secretary Maurice Golden the Carnoustie array is unlikely to be up for grabs until next year at the earliest.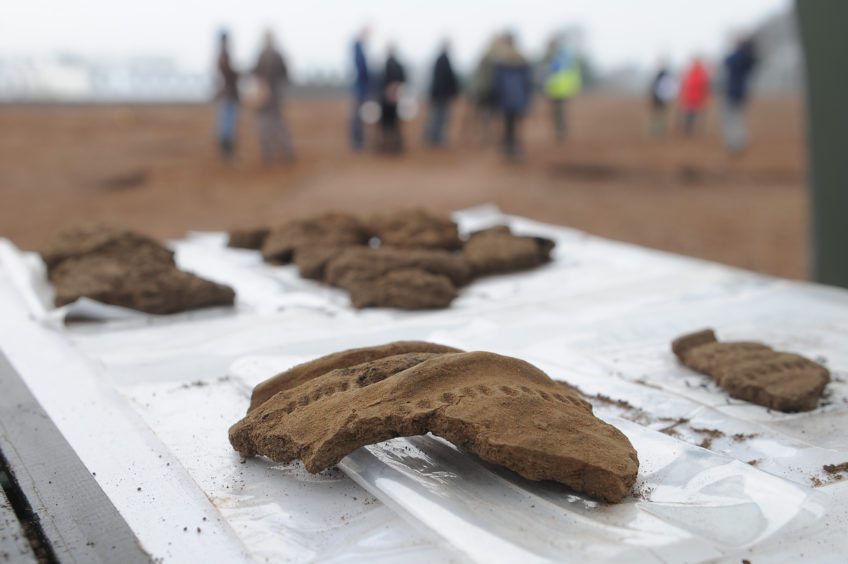 Dr Chris Breward said discussions were continuing between NMS and the Angus Alive leisure trust to secure the best possible public access to the collection if a treasure trove bid succeeds.
In response to the MSP, he said: "Post-excavation work on the Carnoustie hoard has not yet reached the stage to allow formal reporting to begin the process of allocation through the Treasure Trove Scheme.
"As I understand it, the hoard is likely to come before the Scottish Archaeological Finds Allocation (SAFAP) at some point next year, at the earliest. The option for Angus Alive to bid for allocation of course remains open.
"National Museums Scotland is interested in acquiring the hoard and as a result has discussed this interest informally with colleagues at Angus Alive museum service, in advance of any formal process.
"Colleagues at Angus have communicated their interest to National Museums Scotland in applying for some of the hoard on loan should it be allocated to NMS and this has been discussed by our collections committee."
Mr Golden said he hoped the vitally important post-pandemic staycation market would eventually reap the benefit of the remarkable find.
"Angus has waited a long time for this internationally significant collection to come home," said the MSP.
"There are UK collections which would regard these items as a centrepiece.
"Unfortunately, the timescale involved is mainly due to the complicated nature of the application process.
"NMS seem mindful of the significance of all this to Angus, so I asked for an update on their bid and an assurance that Carnoustie library will receive the first tranche of relics. Angus Alive are doing excellent work to prepare for that."
He added: "Although it wouldn't be possible to take on all 2,500 items, Angus has other fine museums that could accommodate much of what the library can't.
"At a time when UK holidaymakers may feel more comfortable taking holidays closer to home, these artefacts should take pride of place in Angus's offer."
The replica display will be able to view again at Carnoustie Library, when it reopens fully.
Angus Alive museums exhibitions lead, Rachel Jackson, said: "The display will provide the opportunity for visitors to Carnoustie Library to find out more about the remarkable assemblage through detailed models of the excavation site and view replicas of the objects which were discovered, explaining the process the actual finds have to go through to ensure their conservation for future generations."