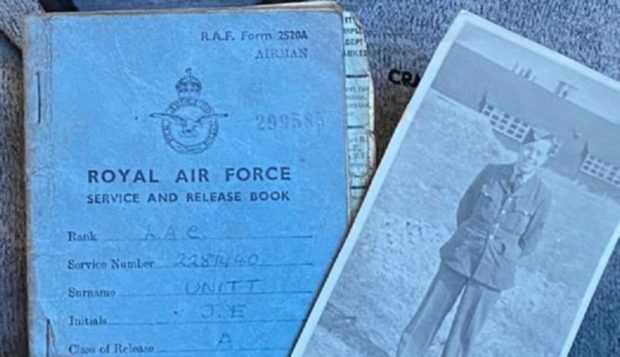 A budding author has launched a quest to trace the wartime Angus Good Samaritans who took a young servicemen under their wing to give them due praise in the tribute to a grandfather he never knew.
Joe Unitt, from Coventry, found himself stationed in the county from 1941 after signing up to the RAF.
As the 19-year-old was confronted by the experience of wartime service hundreds of miles from the security of his own family, he suffered the tragedy of losing his father.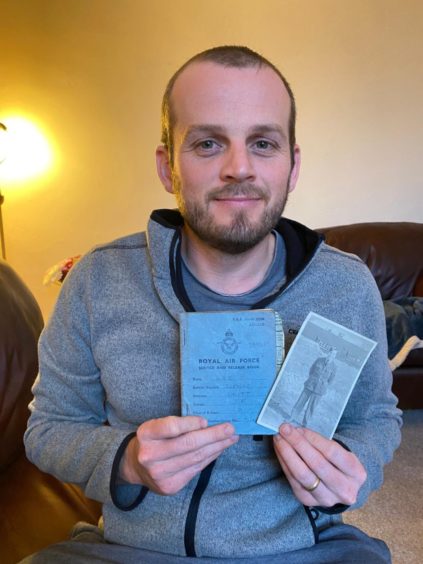 But the kindness of Angus folk carried the grief-stricken RAF serviceman through the war years and Joe's grandson now hopes to trace the descendants of the kindly residents who took the teenager under their wing.
Former journalist Kevin Unitt said his the family had never forgotten the kindness shown to Joe.
"He served with the RAF in Brechin from 1941 and stayed with some local residents while he was there, when he lost his own father," said Kevin.
Sadly Kevin, 37, has no personal memory of his grandfather because he died just one week after Kevin was born in November 1982.
But he said the Angus connection had resonated with the family in the decades since, and from scant wartime memorabilia he hopes to piece together the story of Joe's time there.
Kevin, who moved from England and now lives in Balloch where he works for Loch Lomond and The Trossachs National Park, said:  "The story of how kind the residents of Brechin were to Joe has echoed down through our family ever since.
"In a roundabout way it is part of the reason why I now live in Scotland, as it was always spoken of in such high regard."
He added: "I am fascinated by the people who looked after him, who they were, who their descendants are and I think there is a wonderful story locked up in it as to the power of human kindness," he said.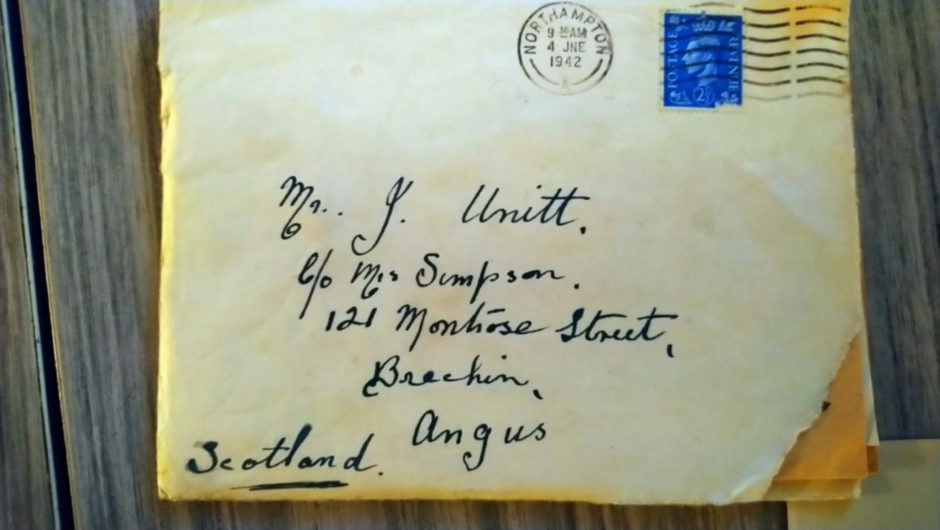 The few wartime memories in the family archive centre on letters for Joe, from 1941 and addressed to the 'care of Mrs Simpson, 121 Montrose Street, Brechin, Angus.
Kevin, who can be emailed at kevin.unitt@hotmail.co.uk , added: "I also have a gift card to Joe from the 'Lindsey family' and a photo of a Scottish couple, signed by a lady called Jane and labelled as Kirriemuir 1945.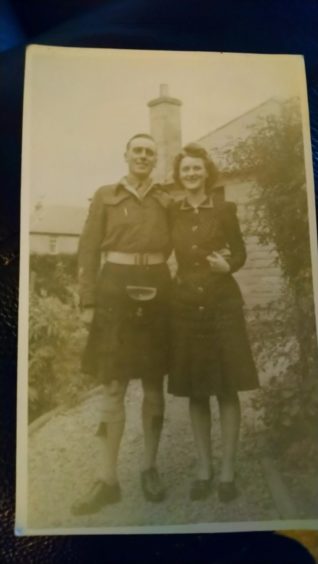 "Any help to piece this together and to also set the scene on wartime Brechin would be greatly received."
The research could form the foundation of a book Kevin is considering writing about his grandfather, but Kevin said that even if his search draws a blank it is a way of passing on the Unitt family's long-held gratitude to Angus.
"It is a firm 'thank you' to Brechin anyway, as without the care of its people back then my family may well not have continued to this day," he said.