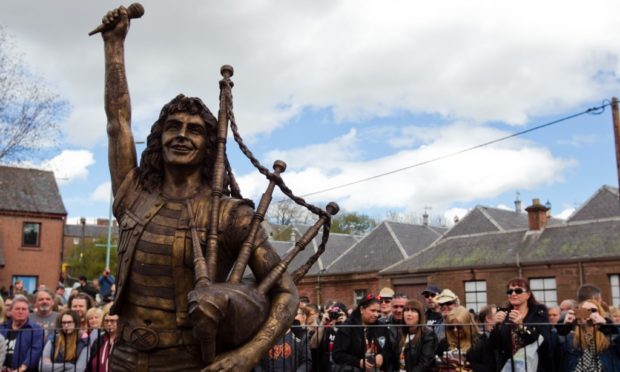 Bon has toppled Barrie as the favourite thing to do in Kirriemuir.
Visiting the bronze statue of the AC/DC singer in his home town has surged ahead of the Angus Glens and Peter Pan author JM Barrie's birthplace on reviews website TripAdvisor.
The statue was only revealed two weeks ago during a staggeringly successful Bonfest weekend which thrust Kirriemuir to the centre of the international music map.
The larger-than-life sized bronze of Bon – who died in 1980 after a night of heavy drinking aged just 33 – was the centrepiece of fan attention and is already the subject of countless photographs.
Kirrie's memorial will now undoubtedly become a must-visit attraction for diehard AC/DC fans and joins a similar memorial in Freemantle, Australia where Ronald Belford Scott emigrated with his family in 1956, later meeting the Glasgow-born Young brothers before embarking on the history-making journey with AC/DC.
Meanwhile, AC/DC disciples from as far afield as Australia, Austria and Spain have helped Kirrie's Gateway to the Glens Museum smash its visitor record.
The Gateway to the Glens Museum received a record breaking 1,001 visitors during the three days of opening during the 10th annual Bonfest weekend.
Rachel Jackson, Museum Officer, said:
"The huge total surpassed the record breaking number during last year's Bonfest and is officially the largest total of visitors in one day (Saturday's visitor figures were 609) for the museum which celebrates its 15th birthday this month.
"The visitors came from far and wide; Austraila, Austria, Madrid, but also many local visitors who came to experience the buzz of the festival.
"Former band member Mark Evans viewed the exhibition, along with Bon's soulmate, Mary Renshaw, who donated a selection of letters which were written to her by Bon during the 70s."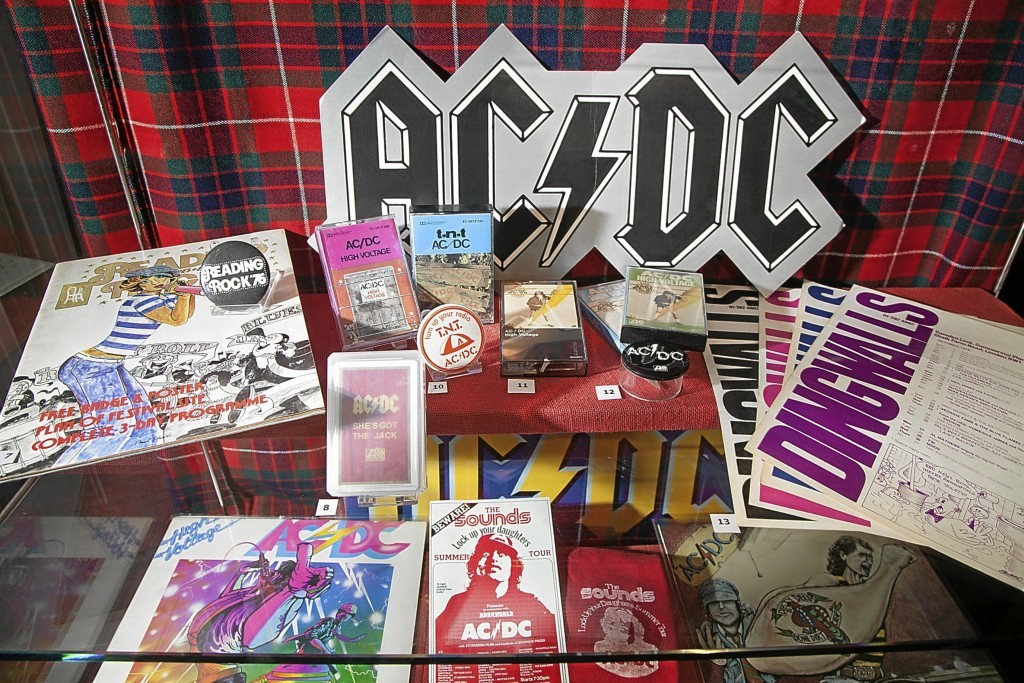 Bonfest has been organised by local group DD8 Music every year since 2006 and the exhibition featured rare Bon Scott memorabilia which is owned by Neil McDonald who has the biggest collection in the UK.
Mr McDonald has a life-long collection of albums, posters, rare cassettes and even a Christmas card from former lead singer Bon Scott.
This year he has decided to mark the milestone anniversary by delivering many items of memorabilia which have never been displayed before in Kirriemuir.