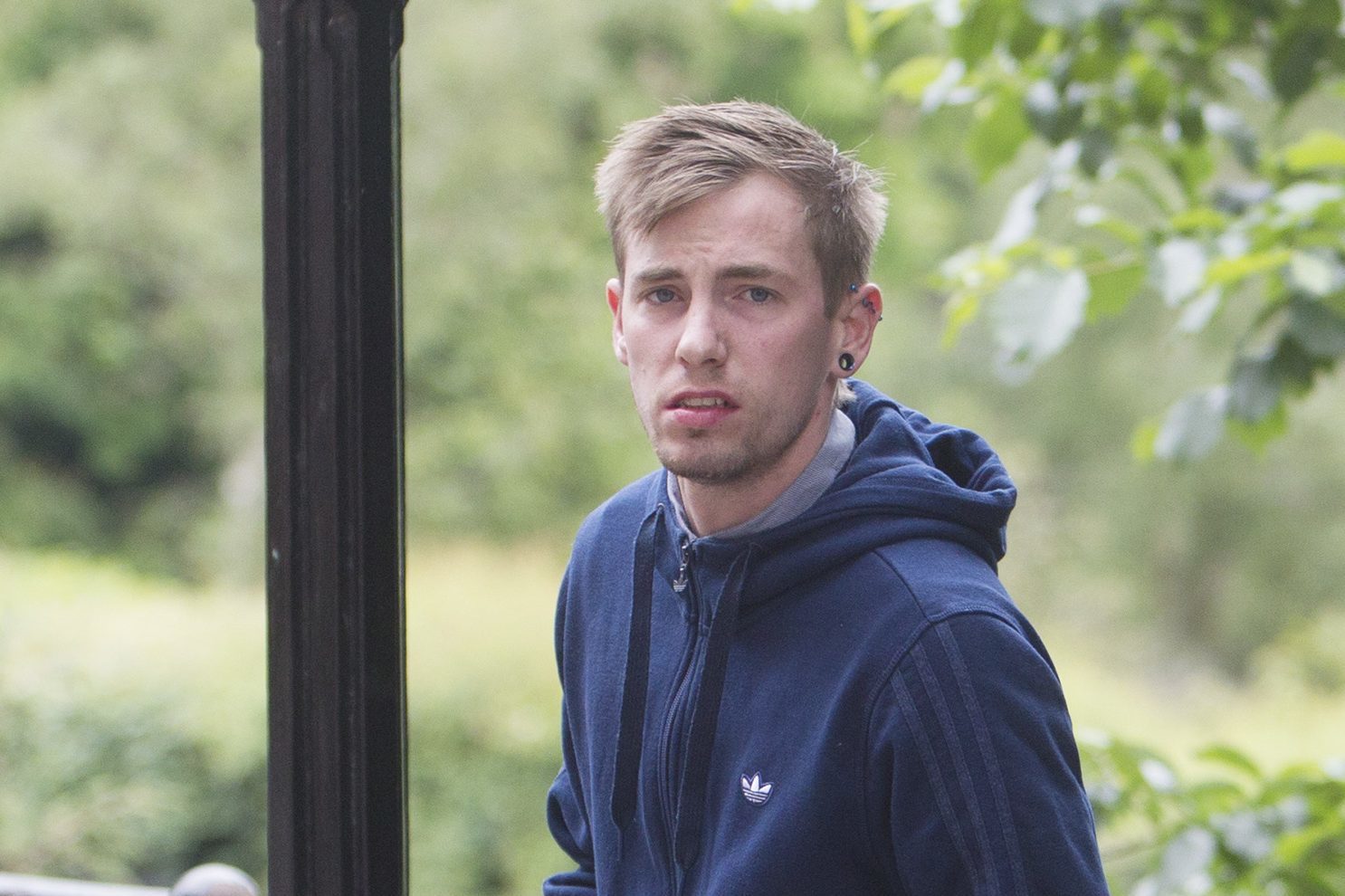 An Angus man who crashed his car on the A92 was told by a sheriff he is "extremely fortunate" not to be facing jail.
Dilaan Ross-Croll from Forfar had just passed his test when he took friends out for a spin along the dual carriageway last year.
But the 26-year-old lost control of his vehicle when he tried to overtake another motorist near Inverkeilor, and rolled the car three times.
One of his three passengers lost consciousness in the smash and all were taken to hospital for observation.
He was told by Sheriff Gregor Murray that different circumstances on February 3 could have seen him facing a "very long" period in prison.
Fiscal depute Jill Drummond said Ross-Croll had toured with friends in Arbroath and Montrose, before one passenger said they wanted to go home and the group headed southwards.
"As he approached the large, sweeping bend at Inverkeilor, the accused accelerated," she added.
"There was another vehicle on the road at that time, driven by witness Cameron."
Ross-Croll pulled out to overtake as they approached the railway bridge, when Mr Cameron thought he was going a "little fast".
And one of the accused's passengers later said she was "quite frightened" before the accused struck the nearside verge of the road before swerving and ending up in a field, rolling over three times before coming to rest.
Witness Cameron got out of his car to help the occupants, one of whom had lost consciousness.
The accused and witnesses were all taken to hospital for observation and treatment.
Defending Ross-Croll, solicitor Brian Bell said his client expressed remorse over the offence.
"He's 26, he's passed his test a little bit over a month before the incident," he said.
"He's a man of few words (but) he understands he may well have been in a different court.
"He does recognise the seriousness of the situation and that he will be disqualified."
Ross-Croll, of Restenneth Drive, was banned from driving for 12 months and fined £1,350.
Sheriff Murray said: "You are very fortunate that this did not result in a more serious charge or indeed an appearance at the High Court, which if you had been convicted would have come with a very long custodial sentence.
"You are also very fortunate that it is careless and not dangerous driving, as Mr Bell accepts, it is right at the top end of careless.
"I intend to hit your pocket, rather than give you unpaid work."