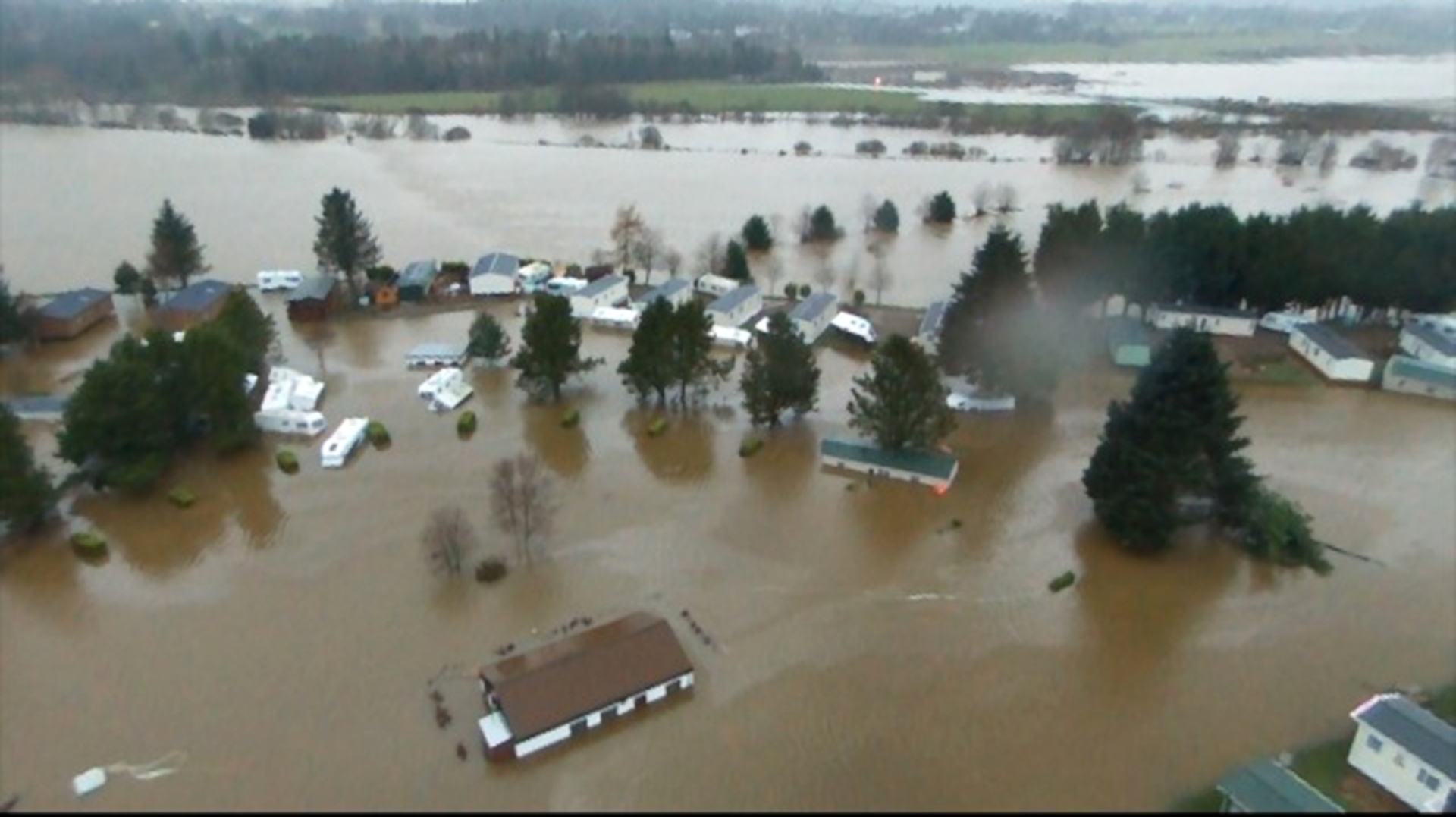 Fears have been expressed that NHS Tayside is treating Angus as a "Cinderella" among sisters in its emergency plans for the winter.
The health board's winter contingencies document, which must be submitted to the Scottish Government by November 1, was presented to a meeting of the Angus Integrated Joint Board (IJB) in Forfar.
Joint plans between Angus Council and the NHS cover the county in the event of another Storm Frank, which racked the county and left many people temporarily homeless last winter.
IJB members heard detailed forward planning is in place for Tayside's largest hospitals, Ninewells in Dundee and Perth Royal Infirmary.
But the likes of Stracathro Hospital and primary care health centres did not feature.
And a consultant said a winter reduction in the number of emergency beds at Ninewells will cause the board to "turn to Angus" in event of a crisis.
The health board said plans for Angus services are "outlined in more detail elsewhere."
However, Forfar councillor Glennis Middleton said she was concerned at the lack of Angus detail in the report.
"Looking at this, I think Angus is a bit of a Cinderella," she said.
"I realise I'm imposing a significant task on officers, but I'd like to see more detail, even if it's a draft form."
After the meeting, she said: "I did not think that the really good work done within our community was given the appropriate recognition.
"I know perfectly well we have resilient plans in Angus that were not fully reflected in the wider plan."
Angus Council opened rest centres in Brechin and Montrose on December 30 last year as storms caused the North and South Esk to rise.
The local authority's head of adult care, George Bowie, told the meeting that staff are on standby for the holidays and plans are in place for rest centres to open.
The Scottish Government imposes a set of winter targets, such as a four-hour window from arrival to admission, discharge or transfer for A&E treatment, and zero delayed discharges over two weeks.
Forecasters have warned the nation will be hit by a barrage of severe storms that will be a lot more frequent than in 2015.
Douglas Lowdon, NHS Tayside consultant for acute and elderly medicine, said Angus would be looked to in the event of a crisis elsewhere in Tayside.
He said: "This plan always does focus on Ninewells and Perth.
"This is the first winter ever that Ninewells are going in to the situation where there are no extra beds.
"They are going to turn to Angus. Angus is always the first one to help."
A spokeswoman for NHS Tayside said the Tayside-wide plan has a "particular focus" on acute hospital services when demand increases over winter.
"The essential community-based services have developed across all teams in Angus," she added.
"The winter plans for services across Angus teams and health and care facilities are referenced in the Tayside-wide Winter Plan but are outlined in more detail in local operational plans.
"Local operational plans set out a range of plans which ensure that services provided across care homes, care at home, community hospitals and primary care are ready for winter."
NHS Tayside explains its Winter Plan
NHS Tayside's Winter Plan is a "whole system health and social care response" developed jointly with Health and Social Care Partnerships in Tayside and aligned to NHS Tayside's ongoing Transformation Plan/
It aims to "ensure we meet the needs of the population, and in particular those who are frail and elderly or who are acutely ill over the winter period".
The Winter Plan has been approved by Tayside NHS Board and is being considered by the Angus, Dundee and Perth and Kinross Health and Social Care Partnerships.
NHS Tayside's plan for the winter period includes a range of measures to manage the anticipated increase in patient demand over this time.
In line with national priorities set out for winter, an increasing emphasis is placed on ensuring that, where possible, patients are cared for in their own homes or a homely setting.
Plans are set out to reduce the reliance on unnecessary admissions and the use of additional acute hospital beds to assess and treat patients, and to develop community alternatives.
This includes the enhanced community support (ECS) model of care, which is already successfully working in South Angus, Dundee and Perth & Kinross, and has recently been introduced in Brechin and Edzell, with plans to roll out more widely in North East Angus.
Enhanced Community Support involves a multidisciplinary team of professionals including GPs, district nurses, occupational therapists, physiotherapists, pharmacists, specialist hospital doctors, social care staff and third sector partners working together as a single team to support individual patients.
The ECS model supports early interventions, cares for people in their home settings and "helps avoid unnecessary hospital admissions".
There will also be improved access to a number of seven-day services including additional physiotherapy, occupational therapy, diagnostic testing and pharmacy support for patients over the winter.