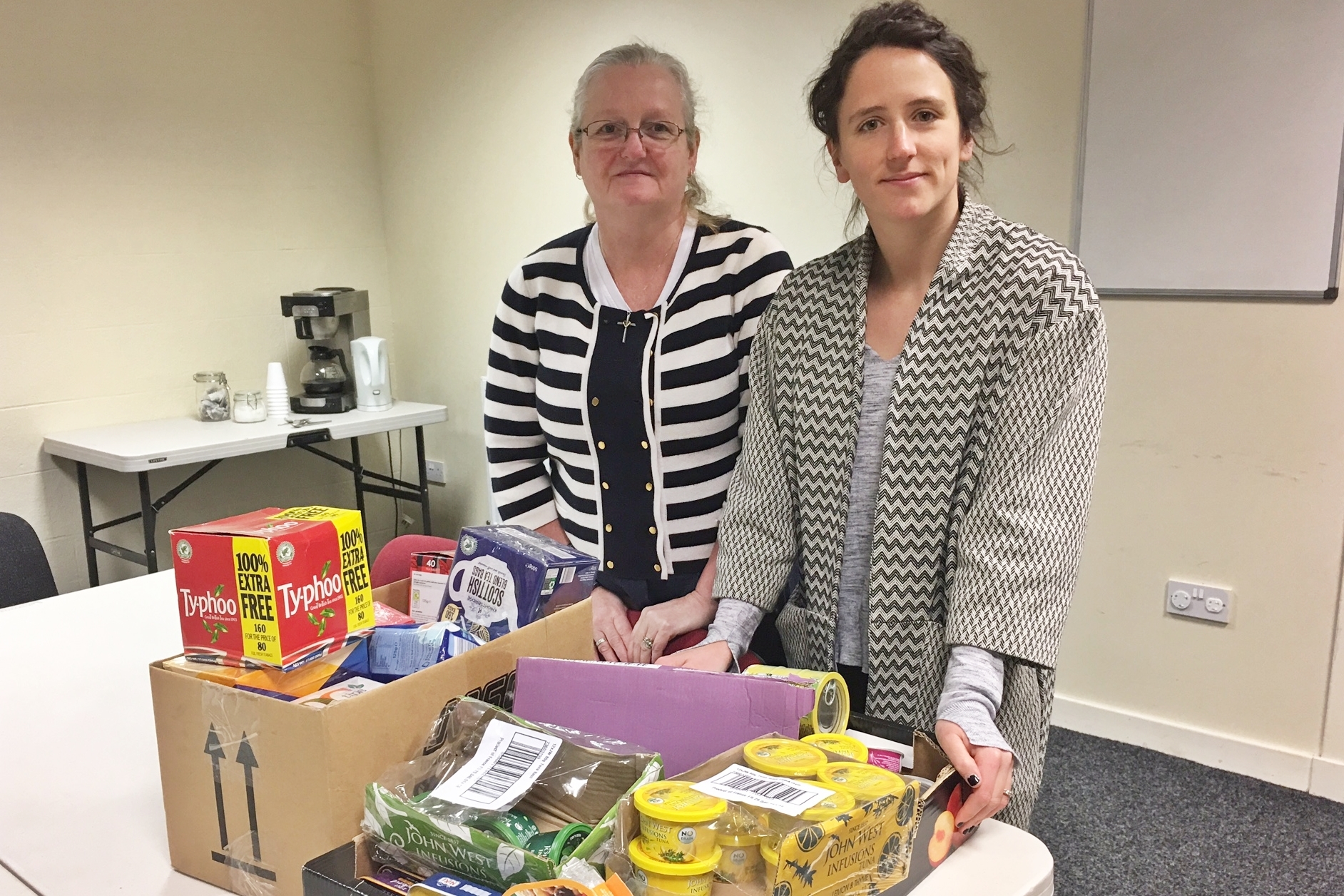 An Angus community group will offer the county's first "free food fridge" when it opens in October.
Brechin Community Pantry will move into a revamped Swan Street location to offer emergency food packages and a children's clothing bank.
But there are also plans to expand its remit into improving IT skills, debt counselling and simple cooking classes.
A free food fridge will be available for donations and the collection of fresh, unwanted food items.
Spokeswoman Bridget Gillies said: "We are really looking forward to moving into our new base in Brechin and hope that we can be more accessible to the community.
"We also want to turn away from the perception of what a foodbank is by making it open to all regardless of status.
"We want to recognise that anyone can drop into food poverty or go hungry, by offering emergency food supplies without referral and the availability of a free food fridge."
The idea is based on the success of several other community fridges across the UK in such places as Brixton, Somerset and Bristol where individual donors or businesses hand in unused, in-date bread, fruit and vegetables.
"Someone may have overbought on their shopping and, instead of throwing unwanted food out, they can donate quickly to the "free food" fridge," Bridget added.
"The fridge will be open for everyone to put in and take out, with no questions asked."
Angus North and Mearns MSP Mairi Gougeon, a trustee of the project, will officially open the new Swan Street hub next month.
She said: "The free community fridge is a fantastic idea and one that I think will tap into Brechin's community spirit.
"I'll certainly be donating food where I can and I'm sure that there will be many local people and businesses who will be keen to support this initiative.
"The group is raising funds to buy a glass-fronted commercial fridge but it would be absolutely fantastic if a local business was in a position to donate an unwanted fridge to get this idea up and running as quickly as possible and free up money for other ideas Brechin Community Pantry wishes to support."