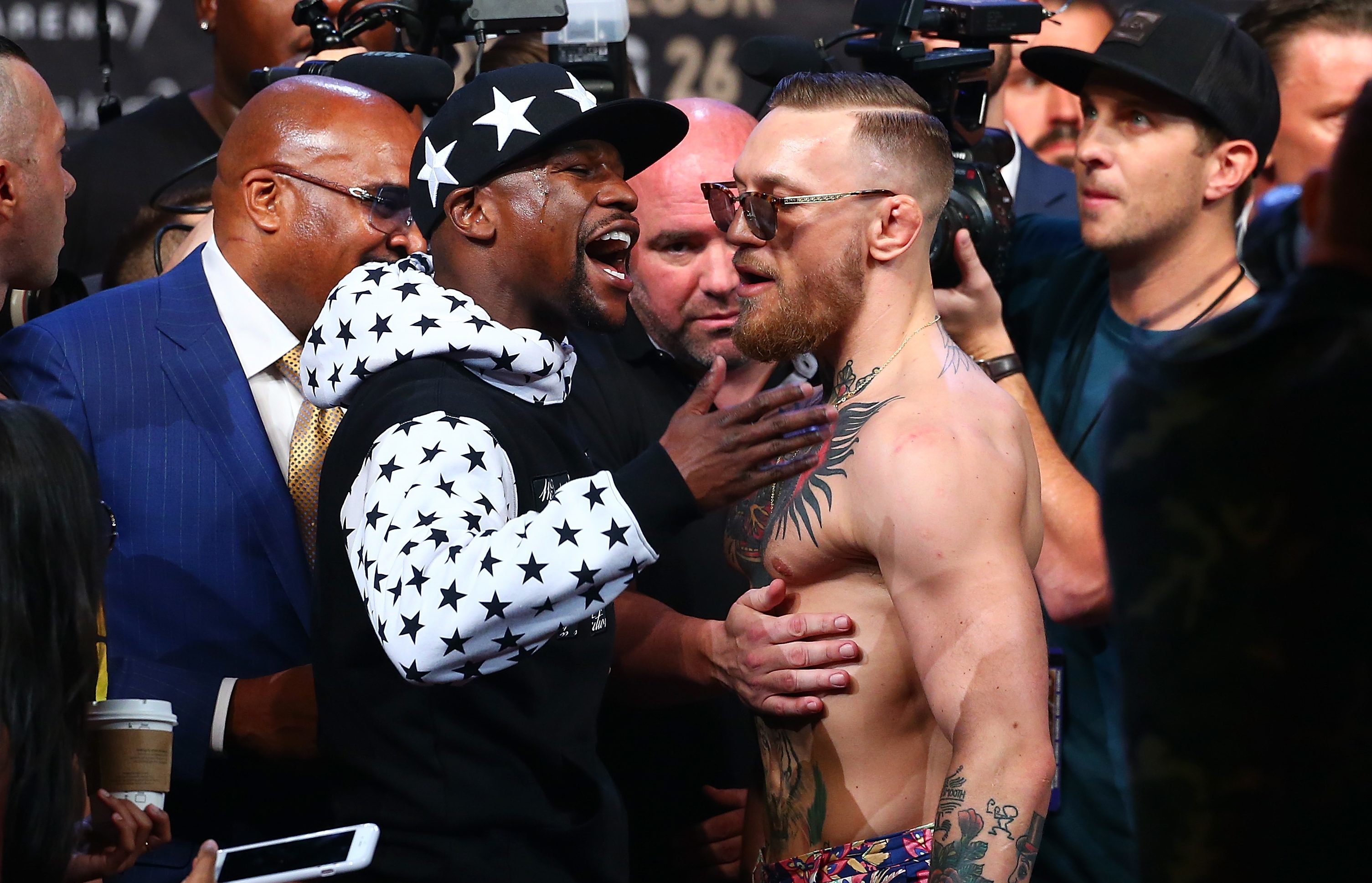 I wouldn't know Neymar if he nutmegged in the street tomorrow.
But I'm reliably informed the 25-year-old Brazilian recently became the world's most expensive soccer player courtesy of a spendiferous £200 million transfer from Barcelona to an outfit called Paris St-Germain.
That's a real pile of reals for the footballer with golden boots – and whatever else he wants to be golden presumably.
Telephone number-sized wads of cash were also washing around the Nevada desert at the weekend for Floyd Mayweather Jr and Irishman Conor McGregor after the much hyped showdown between one of the world's greatest boxers and the cage fighting machine of what's known as the Ultimate Fighting Championship.
The build-up was a circus show of swagger, swearing (lots) and suspect sartorialism.
And, if you were interested enough, it was £150 to watch on the box this side of the pond – or maybe 100 times more to be there in Vegas to see Mayweather uphold boxing's reputation with his 10th round stoppage of the elaborately tattooed Dubliner.
Good luck to a sporting trio who are dealing in the sort of sums which would keep Angus Council in business for a year – but if it's an entertaining ringside seat and trash talk that you're after then you're in luck.
The vexed question of Angus recycling centres is very much back on the agenda – specifically that of two public meetings set up to let folk know how the new council administration is getting on with meeting their doorstep election pledges of saving Monifieth from the axe and solving the burach of Forfar and Kirriemuir.
But it seems some of our elected representatives will have as tough a job delivering on their campaign promises as Mayweather Jr did in seeing off McGregor over nearly half an hour of Vegas combat
The skip sites debacle has already involved some pretty tasty verbal sparring and Monday night's Monifieth meeting, followed by another in Kirrie Town Hall next week, will likely bring a bit of pummelling for some.
This is an exercise that's going to result in some pretty bruised political egos.