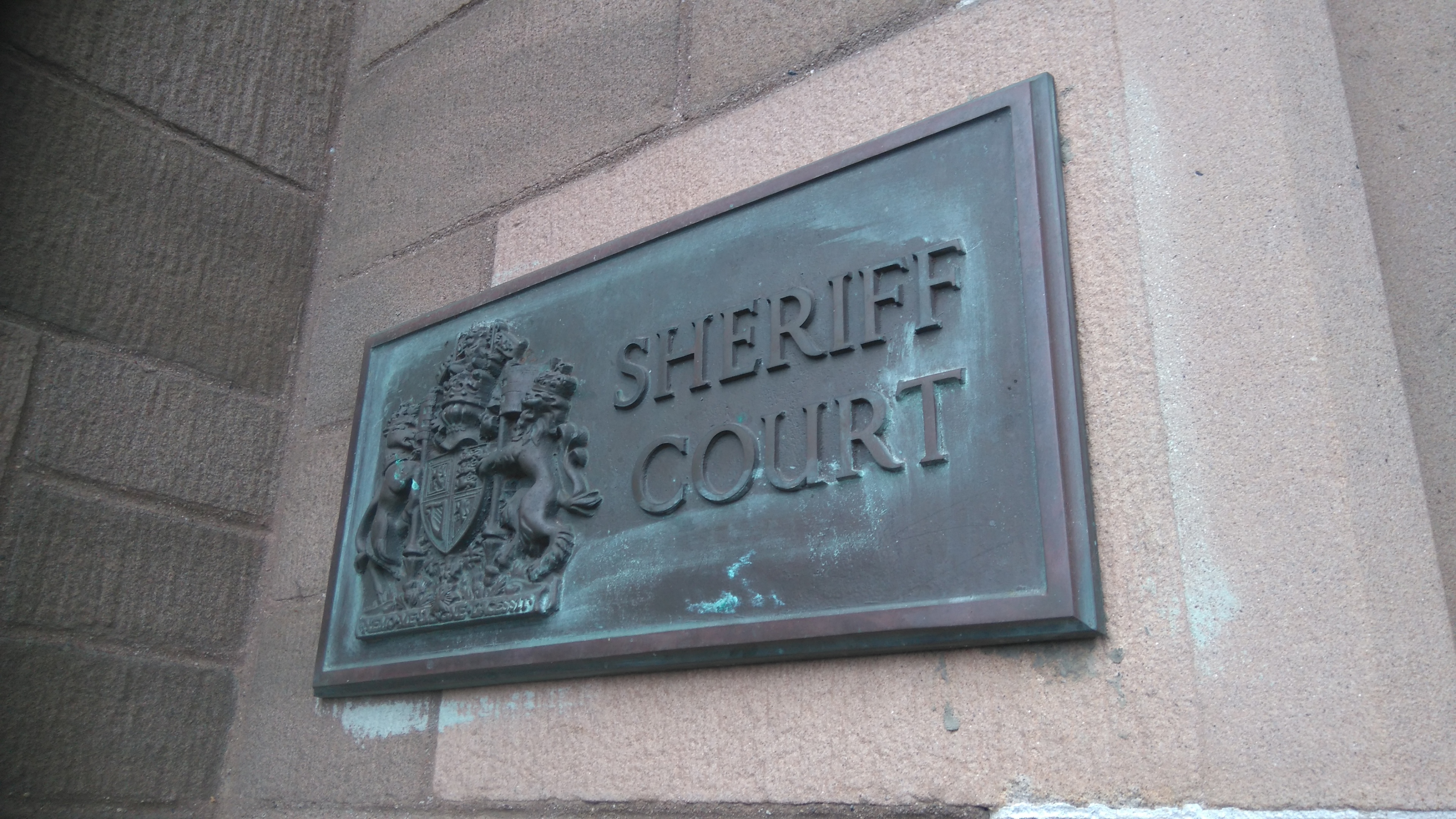 A frustrated sheriff told a Brechin man who flouted a dog ownership ban after previously inciting his pet to attack a police officer he "richly" deserved a prison term — but that legislation left him unable to hand down such a sentence.
Paul McRorie from Brechin was forbidden from keeping a dog for 10 years in 2015 after he set his Alsatian on a police officer, who was bitten in the attack.
But the 42-year-old admitted owning a German shepherd dog at his former home on two occasions, six and 18 months into the disqualification.
McRorie admitted having the animal in Drumachlie Park on June 11 2015 and April 15 2016.
He appeared from custody at Forfar Sheriff Court.
He had been told not to expect his liberty but a sheriff said he was unable to impose a custodial sentence under the Dangerous Dogs Act.
Sheriff Gregor Murray told McRorie: "You richly deserve prison for these offences…but parliament has determined I cannot impose a custodial sentence on you for these."
Defence agent Nick Markowski said: "My understanding is that Mr McRorie received a custodial sentence for another offence.
"He was due to get his liberty under the early release programme, on September 12.
"He will be released to his own address in Montrose Street, Brechin."
The accused previously admitted causing a breach of the peace in Dalls Lane, on April 2 2016, challenging a man to fight and damaging property in the street, while on three bail orders.
He further admitted causing a breach of the peace in Drumachlie Park on June 11 2015, shouting and swearing and making derogatory remarks to a woman.
He also admitted engaging in racially aggravated conduct at Party Time in Swan Street, Brechin on July 12 2014.
Sentence on all matters was deferred to October 5 for criminal justice social work reports, and McRorie's bail was continued.
McRorie was found guilty at trial of instructing his dog to attack a police officer in the common stairwell of flats at Montrose Street, Brechin, in July 2014, and of breaching the Dangerous Dogs Act by allowing the animal to be out of control and bite the policeman.
A male and female officer investigating a noise complaint could see the accused standing behind the door and without warning he said "take him", at which point the large white Alsatian came out and bit the male officer.
The policeman required treatment in hospital and was off work for nine days after suffering puncture wounds to his leg and severe bruising in the attack.