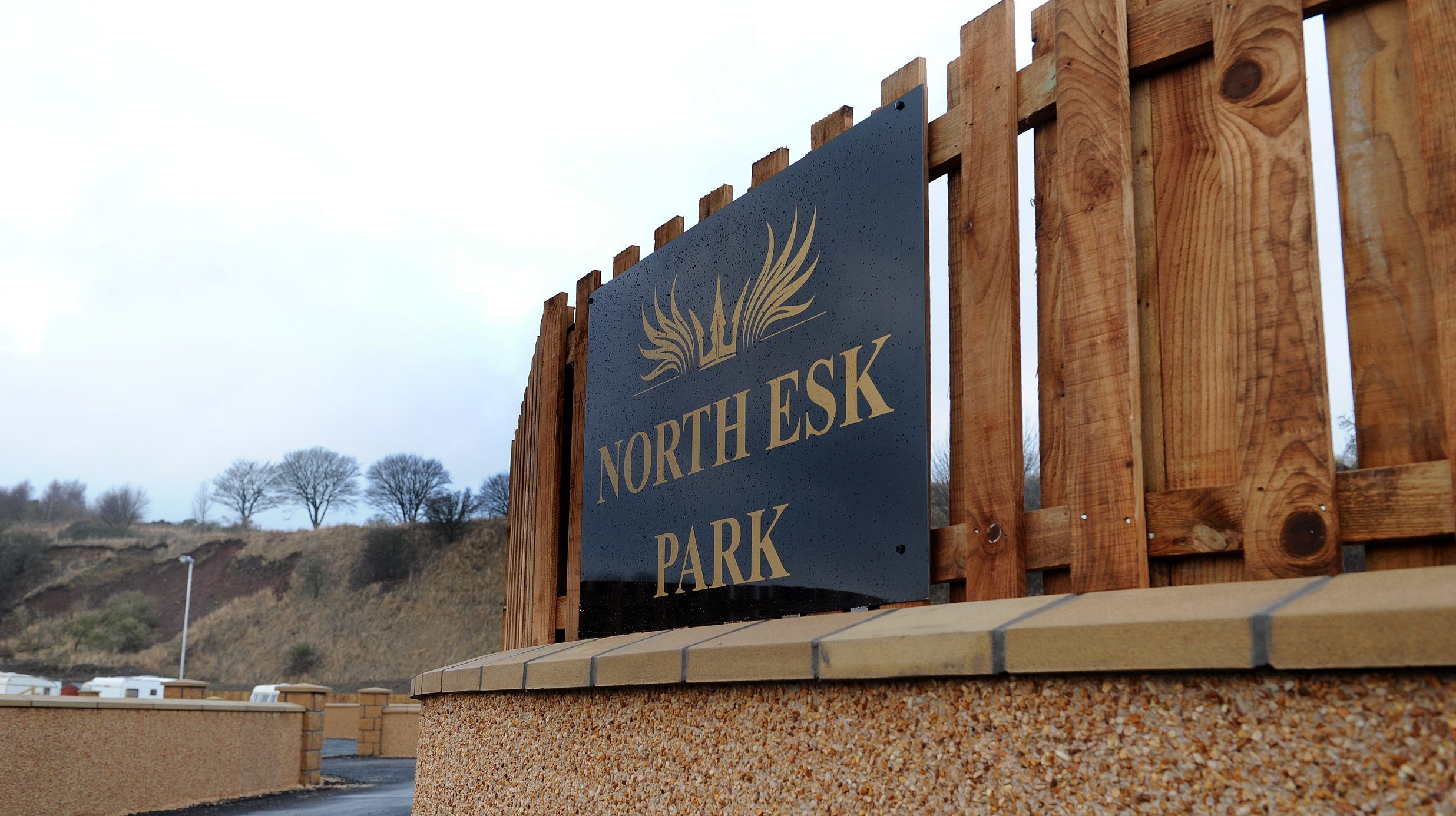 The decision to clear out a controversial Mearns Traveller site has been criticised as "disappointing for all" by a human rights group.
North Esk Park near St Cyrus was developed virtually overnight in 2013, prompting a four-year argument between residents concerned at increased flood risk and Travellers fighting for their right to remain.
Aberdeenshire Council gave retrospective permission for the site, which lies along the North Esk's banks on the county border with Angus, in 2016.
But this was called in at Holyrood and reversed by a ministerial representative on Thursday.
A Reporter said the life-threatening risk of flooding outweighs the need for a Traveller site in that area.
Landowner William Macdonald has been given till the end of July 2018 to clear the settlement, which has developed into a fully-fledged cluster of homes with power and drainage.
The period for removal has been extended to mitigate disruption to families who live there.
A spokesman for Mr Macdonald's organisation, at Monarch of the Glen park homes estate in Montrose, said it was too early to discuss the case.
"We are not in a position to make a comment on this at the moment," he said.
"We are taking legal advice and it wouldn't be appropriate."
A Court of Session appeal against the decision would have to be lodged within six weeks.
Lynne Tammi, chief executive of Montrose-based Article 12 in Scotland, said the park's residents had "little choice" but to build their own houses due to a lack of suitable accommodation.
"This is disappointing for all concerned," she said.
"Whilst the intentions of the extended period for compliance is welcome, there can be no doubting the impact this will have on the children and young people who have settled into schools in the area."
Mearns Liberal Democrat councillor and Aberdeenshire Provost Bill Howatson said he supported the Scottish Environment Protection Agency's view that the flood risk was too great.
"In my view it was fundamentally wrong to allow development of this nature on a flood plain," he said.
"This was also the considered opinion of SEPA and there can be no argument that flooding has occurred over the years on that site."