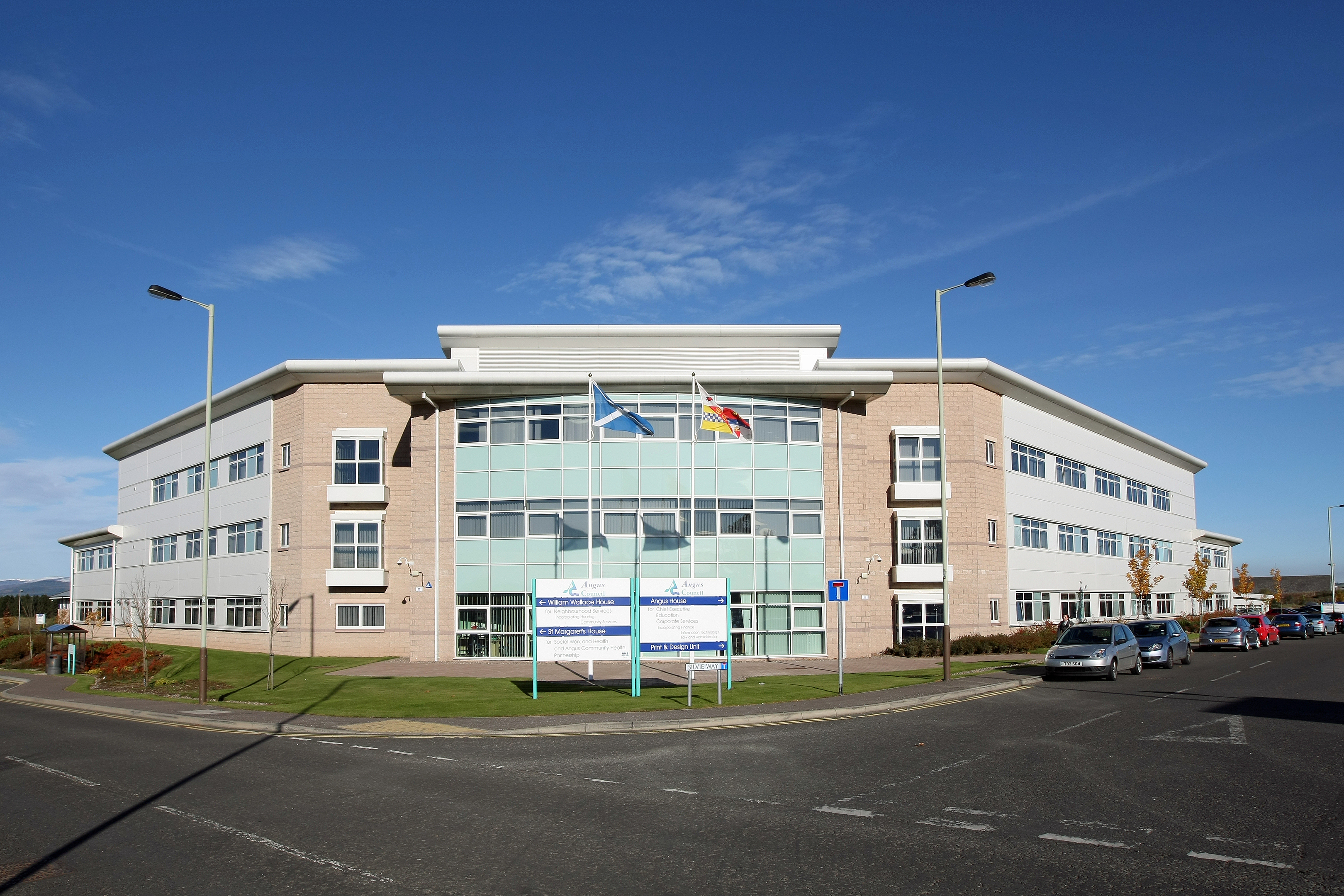 Angus recycling bosses are sticking firm to a proposed ban on trailers over six-feet-long at the area's skip sites.
After another twist this month in the debate over the operation of burgh dumps  – branded an 'utter burach' by one angry councillor – a special full meeting of the council will convene in Forfar on Tuesday to re-consider part of the new control measures for recycling centres across the district.
The two-item agenda is made up of issues which dominated a fiery full meeting of the authority on October 19.
Councillors agreed a raft of proposals including reduced hours of operation at skip sites and the issue of body cameras to operatives as a protective measure against unreasonable customers.
Officials had also asked for a six-foot trailer limit after the health and safety risk associated with congested sites was highlighted by staff as their major workplace concern.
Council leader Bob Myles led a successful bid to stall the decision after the area's biggest trailer supplier said almost 90% of the 300-plus domestic trailers he had sold in the past three years would fall foul of the proposed limit.
Mr Myles said he wanted the trailer issue to be the "right decision, not the quick decision", but the administration chief will have to defy his own officers if he wants to extend the size of trailers allowed into the majority of the sites.
The official report going before councillors on Tuesday recommends that those in excess of six-foot bed length be prohibited at Brechin, Carnoustie, Forfar, and Monifieth recycling centres.
Trailers are already banned at Kirriemuir because of the health and safety constraints of the Bellies Brae site, and the officers' recommendation is that those over six feet should only be allowed at the larger skip sites in Arbroath and Montrose – and only on a once-a-day basis.
The officers are requesting a council decision which would come into immediate effect.
The special meeting will also seek to confirm Angus Council representation on both the board of NHS Tayside and the Angus Health and Social Care Integration Joint Board (IJB).
There was an angry reaction from the opposition SNP group to the NHS post appointment being unexpectedly deferred at the meeting earlier this month.
It has since emerged that one of the reasons for the more was a row involving two potential candidates for the £8,000-a-year post.
Liberal Democrat Richard Moore and the SNP's Julie Bell  were involved in a dispute which has seen alliance member Mr Moore apologise to his opposition colleague following a complaint alleging inappropriate conduct.
The NHS appointment must be the council's leader, depute leader or a "senior member with designated responsibilities for public health issues", and has to be ratified by Scottish Ministers.