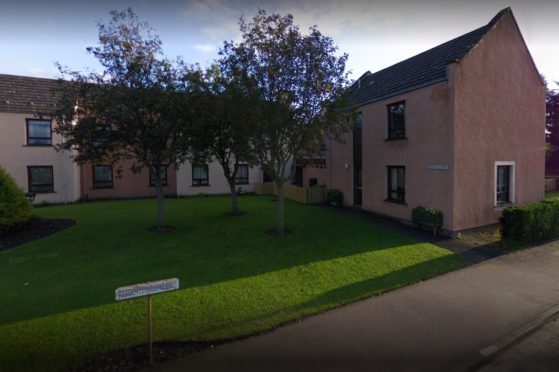 Edzell council housing is to be cleared in a regeneration project around the once popular Inglis Court after housing chiefs admitted the development had lost its appeal.
The local authority's new build programme includes a £3.5 million-plus scheme to deliver 20 new affordable homes, despite doubts being raised by a local councillor over the loss of existing homes he said were still in decent order.
Brechin and Edzell Independent Bob Myles highlighted the village project, which will be helped by a seven-figure Scottish government affordable housing grant, during discussion of the council's wide-ranging monitoring report for 2018/19, including a £12.3m capital programme around new buildings and improvements.
Mr Myles said he believed the Inglis Court houses were still in "quite good condition", but was informed by council strategic director Alan McKeown they were no longer sought-after properties.
"These properties have been very difficult to let over a long number of years," said Mr McKeown.
"What we have found is that when we do carry out these regeneration projects, the properties are significantly easier to let, which generates income for the housing revenue account and we end up with good value for money.
"But at the moment Inglis Court is not a popular destination and we don't see a long-term future for it.
"We want to provide places that people are proud to call home," added the director.
Mr Myles responded: "It was always very popular in the past and I find it strange that people don't want to go there."
He also sought assurances over the future of elderly tenants there.
"Where does that leave those people who have lived there for a long time and enjoy being there?" he asked.
The director said that the re-development project may involve decanting residents but he said officers would work with individual tenants to provide a "bespoke" service to suit their needs as the work progressed.
The Brechin and Edzell SNP councillor also questioned a drop in the capital monitoring budget from the £15.1m figure agreed at the council's budget-setting in February which has now been revised down to under £12.5m.
Officials said that was a result of reviewing the way contracts are carried out and how better quality can be delivered within the council investment programme.
"One of those areas is bathroom replacements, where we are more interested in getting it right for the individual rather than just cracking on with the programme," said housing service manager John Morrow.