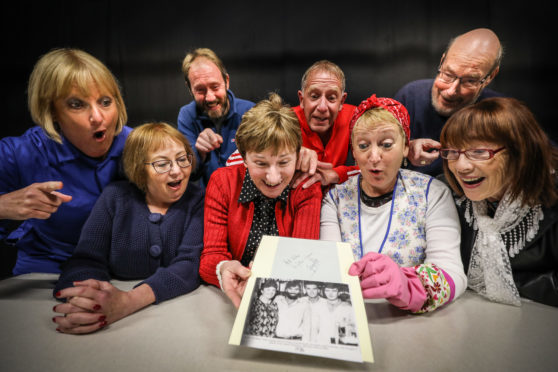 A poignant permanent reminder of the friendship between superstar George Best and his Old Trafford pal Frank Kopel is to be sited in a special setting after the sell-out success of a play penned to mark a famous Angus night of more than 30 years ago.
The Night Georgie Best Came to Kirrie was written by friends Mark Thomson and Martin McKay to recall the evening the Red Devil drew the raffle in the Roods Bar, where Frank and wife Amanda were mine hosts.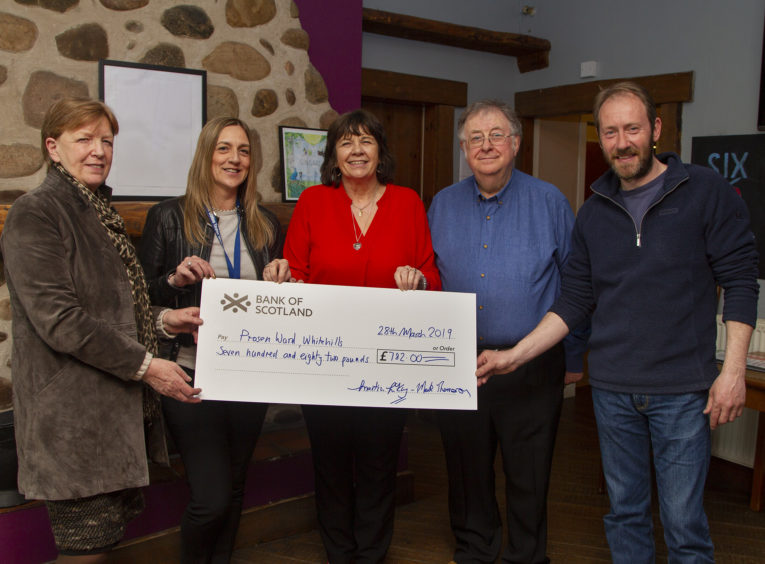 Playboy player Best's appearance packed out the town centre hostelry and the play told the tale of the 80s night to remember – with folk who were either there or lived in the town at the time turning out for a theatre trip down memory lane.
After a sell-out success in Kirrie Town Hall, popular demand saw the cast take to the stage for a second time in Forfar.
Proceeds from the two shows have been used to buy a bench to be placed in the garden of a community hospital where Dundee United legend Frank spent time during the battle with dementia before his death in 2014.
The money for the bench was presented on what would have been the Tannadice star's 70th birthday.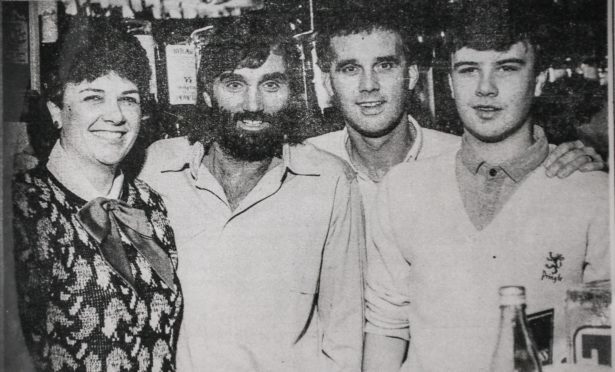 The handover also came just before Monday's introduction of Frank's Law legislation which will end personal care discrimination for the under 65s after a hard-fought campaign by the couple launched prior to Frank's passing.
The bench is to be placed in the garden of the Prosen ward at Forfar's Whitehills Health and Community Care Centre.
Frank's wife Amanda, said: "We used to sit in the summerhouse there, but when they asked me about using the money for the play for something I thought it would be nice to have a bench where people could sit and enjoy the garden.
"The plaque on the bench says it is 'dedicated to Frank Kopel who brought Georgie Best to Kirrie' and that says it all really.
"It was a wonderful thing for them to do the play and I loved it when I saw it in Kirrie.
"It was emotional but on all these occasions there are happy tears as well as sad tears."
Amanda added: "I continue to be so overwhelmed by the things people do in Frankie's memory and I feel so humbled by it all."
Playwright Martin McKay said all involved with the project has been delighted by the response to the show.
"We decided that if we made any money from the play we wanted to do something for Frank and Amanda and she was insistent that it should be something local so we are very pleased with the idea of the bench and look forward to seeing it in place."