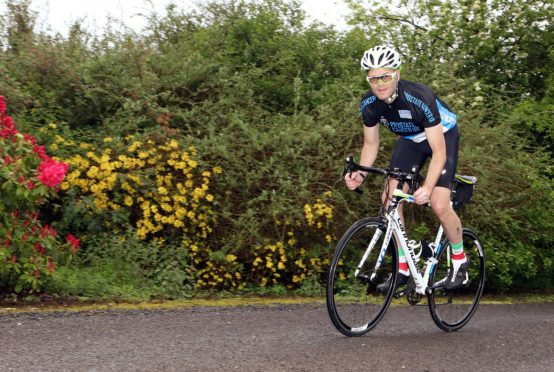 An Angus man said memories of his late father will push him through the pain barrier when he competes in a charity cycle.
Craig Birse-Archbold, 43, from Brechin, is cycling from London to Amsterdam for Prostate Cancer UK on June 7 in dad John's honour and he will be joined by 400 ex-footballers and keen cyclists.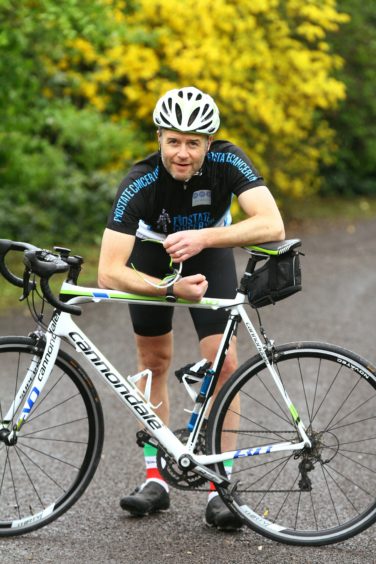 John Archbold, an accountant and former director of Montrose FC, was a well-known local footballer and had been on the books of Dundee United in his youth before playing amateur football with Montrose Roselea.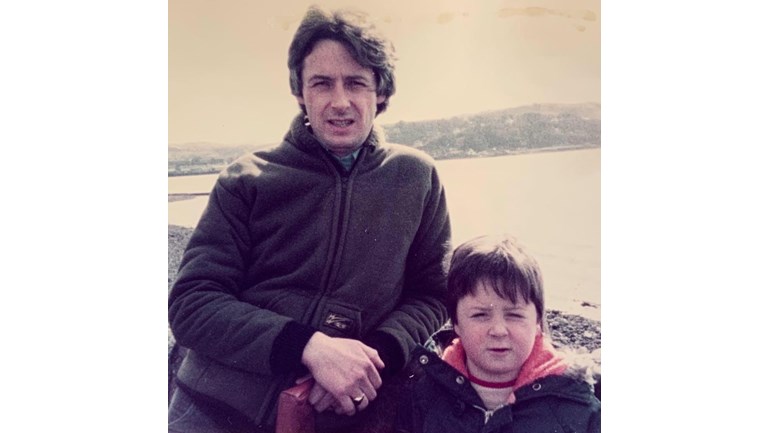 Mr Archbold, who was a husband, father and grandfather, lived for a year after his diagnosis and passed away aged just 64 at Roxburghe House in Dundee in February, just two days before his 65th birthday.
Craig said: "I signed up to the 'Football to Amsterdam' cycling challenge to raise money to help prevent prostate cancer and hopefully stop any other sons or daughters feeling the pain of the loss which we have with dad passing.
"The challenge involves two pelotons of some 400 ex-footballers and keen cyclists setting off from Barnsley and London out to the coast, then via the ferry to Hook of Holland, before cycling right up Holland to Amsterdam in the north.
"All in it is 157 miles."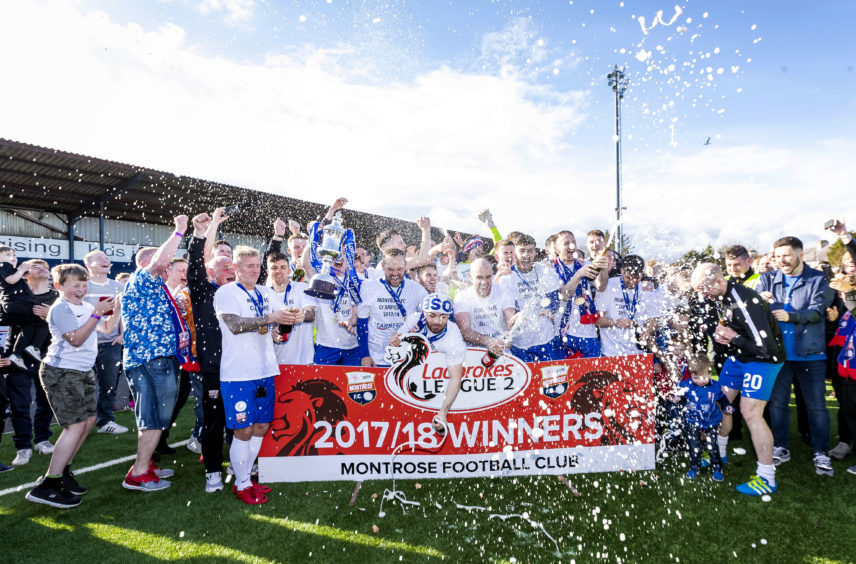 Craig, who is married with a 12-year-old daughter, said his dad was a "well-liked, generous and very funny man".
"He was very proud of his Italian heritage and spoke the language fluently as well as holding Italian citizenship," he said.
"My dad was a good footballer when he was younger and played for Dundee United as a schoolboy, before eventually becoming a prolific striker for Montrose Roselea.
"He was also a well-liked member of the board of Montrose Football Club and there was an overwhelming response from past players and the current board when dad passed.
"Roselea had a minute's silence and Montrose FC had a minute's applause following his passing."
Craig, who works in the oil and gas industry, said he still thinks about his dad "constantly".
"Just having the memory of him softly urging me on when playing football when I was younger will be enough to spur me on," he said.
"I'll be keeping this memory playing in my head.
"I have so far raised over £3,700 following kind donations and messages of support from my family, friends and colleagues."
Mr Archbold started an accountancy business in the 1980s which latterly went through a practice merger with MMG to become MMG Archbold Chartered Accountants, who are sponsoring Craig's challenge.
Anyone who wishes to donate can go to
https://www.justgiving.com/fundraising/architoamsterdam