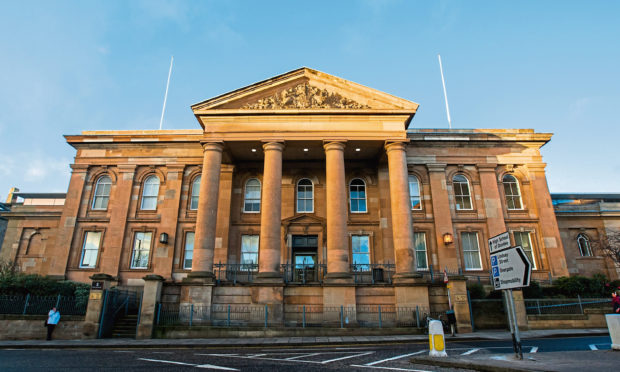 A man had his car and money stolen after picking up a prostitute in Dundee as her boyfriend was desperate for drugs, a court has heard.
Gary McNair stole £40, a set of car keys and a vehicle from a man at an address on Fairbairn Street because he was in "physical desperation" for his next fix.
The 42-year-old also tried to break into a sheltered housing complex for people with learning disabilities by trying to force open a window with a garden fork.
He was arrested after police found him unconscious and bleeding following an attempt to break into yet another property, where he knocked over an air conditioning unit as he tried to kick a door in.
---
>> Keep up to date with the latest news with The Courier newsletter
---
Depute fiscal Charmaine Gilmartin said: "The complainer was unknown to the accused.
"In the early hours of February 1, in the Arbroath Road area, he engaged the services of the accused's partner, who was a prostitute.
"They went to an address in Fairbairn Street, where an argument ensued with the accused."
McNair and the woman were said to have separated since the incident.
Defence solicitor David Duncan said: "In the latter part of 2017 and 2018 Mr McNair had his drug and alcohol difficulties under control.
"Unfortunately that fell by the wayside. He went back to his substance misuse, which was at a level that was worse than before.
"He was found unconscious on two occasions relating to the charges because of the extent of his drug use and has little, if any, recollection of the offences.
"The reason he had the car keys was that he wanted to go and buy drugs.
"He was without drugs and was in a state of physical desperation to get his next fix.
"It's simply an example of how bad things had got for him."
McNair, a prisoner at Perth, pled guilty to stealing £40 in cash, a set of car keys and a car at Fairbairn Street on February 1, while on two bail orders.
He also admitted that on September 30, 2018, he repeatedly pulled on a common close door with force and attempted to break into Craigie Street Sheltered Housing.
On the same date, he also tried to force open a window at the complex with a garden fork, causing damage, and tried to break into a man's flat with intent to steal.
Around a month later, on October 7, 2018, McNair was found near a flat on Arklay Street, where it could be reasonably inferred he intended to commit theft.
He admitted that on the same date he tried to break into another flat on Tannadice Street with the intent to steal, by kicking the door.
Sheriff Thomas Hughes jailed him for 16 months, backdated to February 4.