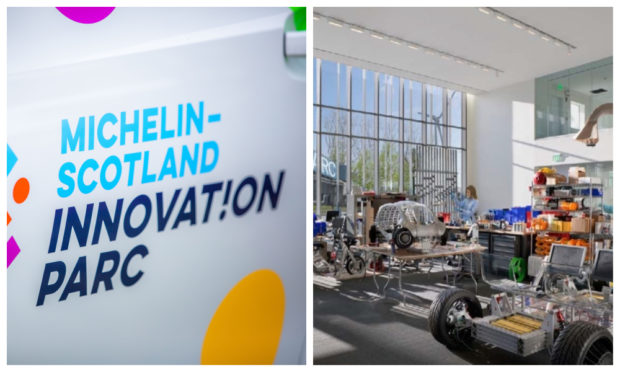 A £60 million investment package has been announced for a new innovation centre at the site of the soon-to-close Michelin factory.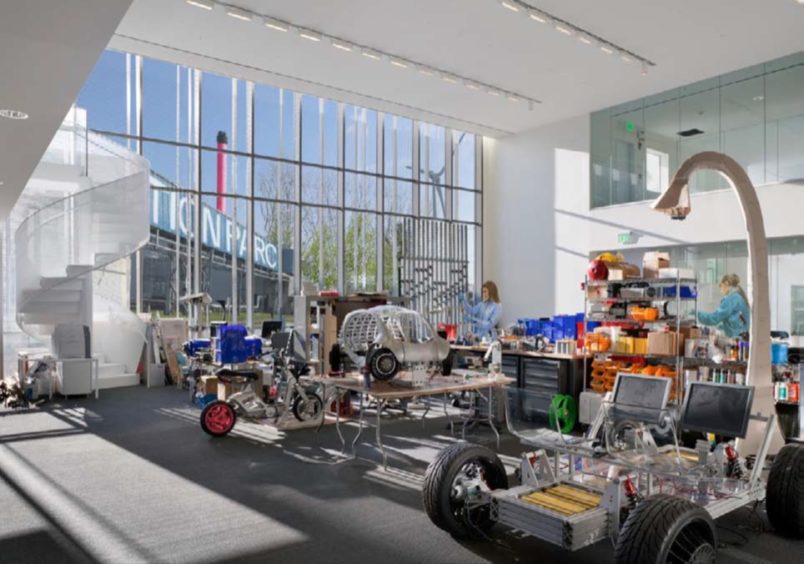 Finance Secretary Derek Mackay visited Dundee today to announce funding for the Michelin Scotland Innovation Parc (Msip).
The money is new investment into the project and has been confirmed as not being part of the Tay Cities Deal, the Scottish Government said.
Chief executive John Reid said he "could not believe" the progress made over the last 12 months for employees, their families and the future of the site.
The announcement comes a year after the news of the plant's closure, which was made on November 5 2018. The plant is due to end production in 2020.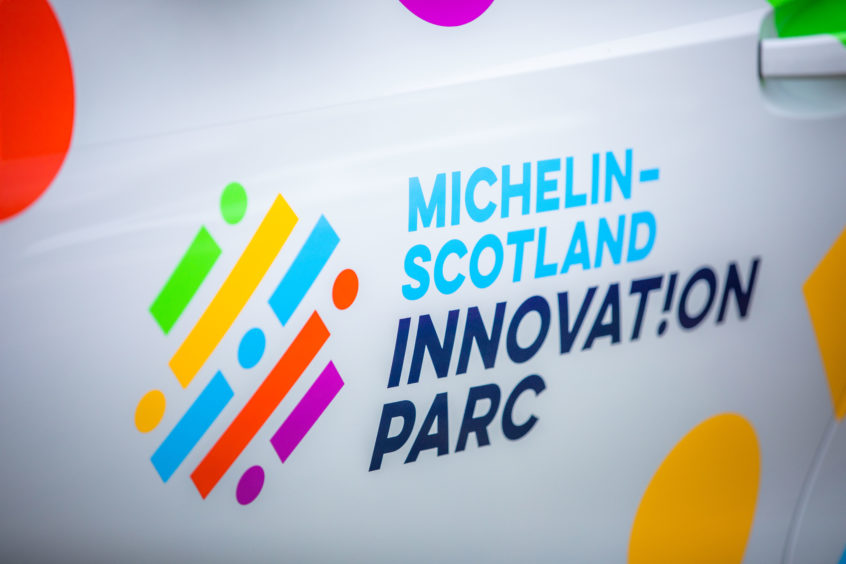 The Parc will provide space for "industry and academia to come together" to develop new, green technology.
There will also be room for other companies as well as business and support services,
Mr Reid said: "This funding marks a significant milestone and allows us to move ahead with the construction of the Innovation Hub, the Skills Academy and the other works to prepare the site for its new companies.
"It will allow us to develop a vibrant site with a long lasting benefit for Dundee and Scotland, as well as being a key part of Scotland's response to the global climate emergency.
"Throughout the last year our priority has been to support our employees and their families and 414 people have already secured their next role.
"A year ago, I wouldn't have believed we would have been able to make this much progress.
"We still have a long way to go but we should be encouraged by how things have progressed in the last year."
Dundee East MSP Shona Robison said: "I warmly welcome this game -changing investment and commitment in the Michelin site.
"This is a truly groundbreaking initiative that will ensure the Michelin legacy delivers jobs, hope and opportunity not just for many of the current Michelin workforce but also many more in the city."
Mr Mackay said: "This joint funding commitment from the Scottish Government and Michelin demonstrates our shared determination to transform the site to be a global destination for innovation and investment."