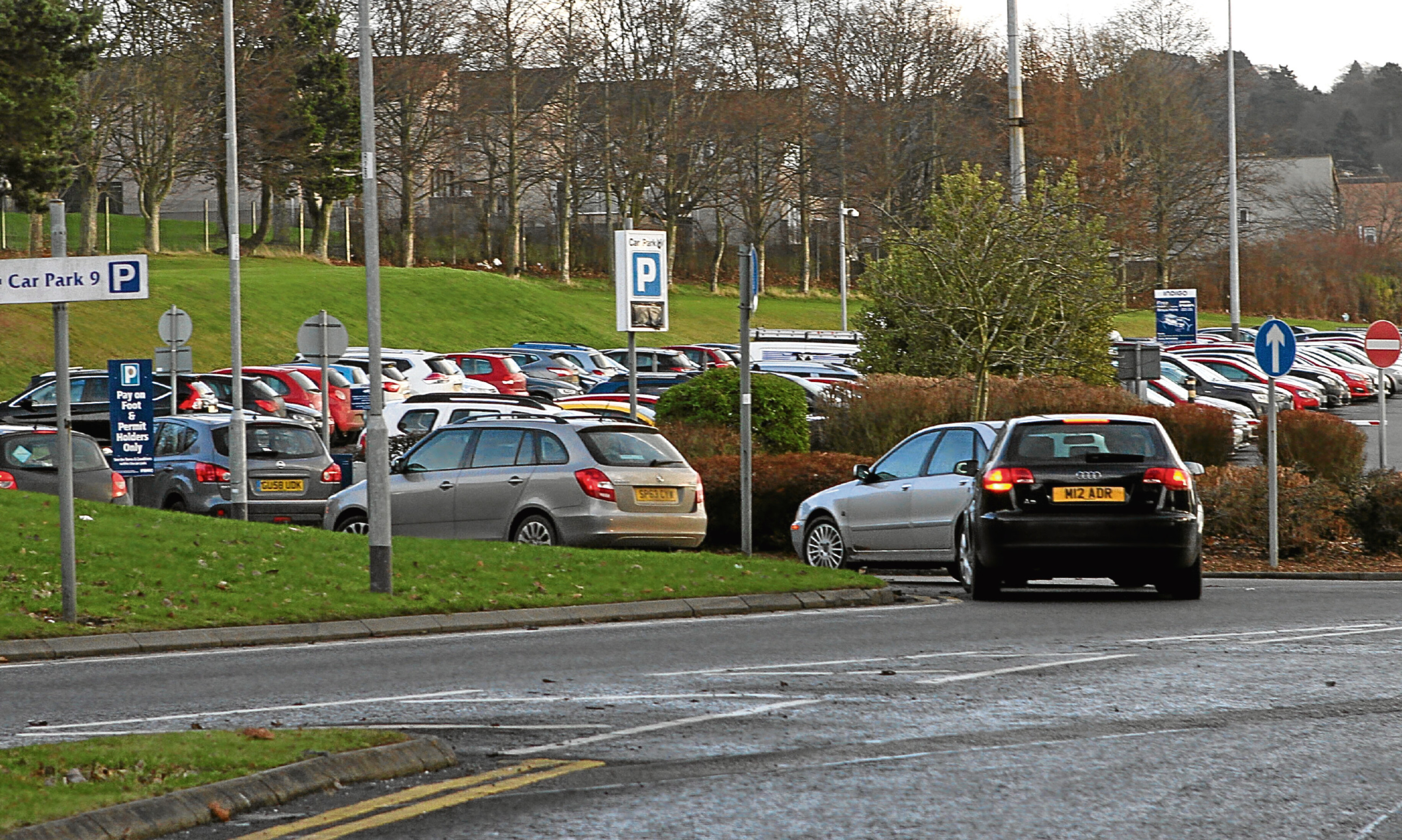 Parking charges at Ninewells Hospital could be temporarily suspended.
Fears have also been voiced coronavirus could be transmitted through repeated use of buttons on the parking machines and barriers.
NHS Tayside is in discussions with car park operator Saba UK and a decision is expected later today.
The car park currently operates under a Private Finance Initiative deal due to end in 2028, meaning charges cannot be scrapped earlier under normal circumstances.
The Dundee East MSP and former health secretary Shona Robison wrote to parking bosses urging them to "show solidarity" with health service staff, some of whom pay up to £20 a day.
She said: "These are extraordinary times and in recognition of the fantastic work of our frontline health professionals, who are facing exceptional pressures, these charges should be scrapped urgently.
"I fully understand the complex legal and contractual issues thrown up by these PFI car park deals but we are in an emergency situation here and we cannot have staff who are working extra shifts being further financially penalised in getting to work".
The charges faced by workers at Ninewells, as well as those at Edinburgh Royal Infirmary and Glasgow Royal Infirmary – the only remaining fee-paying hospital car parks in Scoland – were raised at First Minister's Questions last week.
Lynne Wilson, a senior nurse nurse at the high dependency unit in Ninewells Hospital, is one of those being stung by higher charges during the pandemic.
She said: "I work part-time, and part-time staff aren't allowed parking permits, we pay as we go.
"I, among many others am working extra and longer shifts which means I'm paying more.
"I also worry that the buttons to enter the car parks and paying stations will be breeding grounds for the virus.
"Given currently there are no visitors allowed in Ninewells so anyone parking will be patients or staff – I just think come on, give us a break."
An NHS Tayside spokesman said discussions so far have been "positive", adding: "NHS Tayside is currently in discussions with Saba to progress the temporary suspension of car parking charges at Ninewells Hospital.
"These discussions have been very positive and we are now working through the finer details of how the temporary arrangements will work.
"We will then share the new arrangements with our staff and the public."
Alex Cleland, Regional Commercial Manager, Saba Park Services UK Limited said the company have received a letter from health secretary Jeane Freeman.
He added: "We are working proactively with the Heath Board to address the details in the letter and are aware of the need for a speedy resolution and are awaiting further clarification on some points."