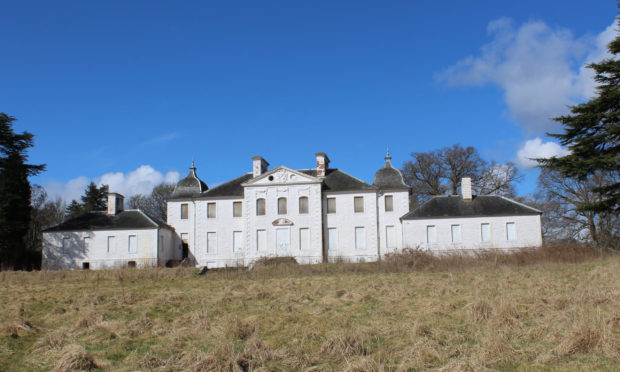 Youths are being given free run of a centuries-old former orphanage in Dundee, raising fears a major incident could soon happen.
Teenagers are gaining entry to House of Gray on a regular basis, according to local residents, despite the building being A-listed and earmarked for a major redevelopment.
Large groups of 30 to 40 youths have been seen travelling along a road leading to the building from West Gourdie Industrial Estate, abusing drivers, and throwing stones and eggs.
Bill Batchelor, from the Western Gateway Community group, said the problem is "clearly getting more severe".
He said: "Every now and again we get it but it's much worse just now, maybe because they're off school and have more time on their hands.
"The problem is they can get in easily. The main door has been burst open so they can go in and out as they please.
"I don't know what they are doing in there. The inside will be pitch black because all the windows are boarded up.
"That's a safety concern in itself. They might have torches but they could be lighting fires."
Planning permission has been granted to convert it into five, three-bedroom flats, alongside two townhouses which would be located within the east and west wings of the 18th Century mansion.
A planning statement submitted by Suller & Clark Planning Consultants, on behalf of the owner, a private individual, states the building is subject to "ongoing vandalism" and appealed to the council for permission to convert it.
No work has been done since approval in February and Mr Batchelor said the building simply needs to be secured.
It is understood several residents have reported the issues to Police Scotland over the last few weeks but a spokesperson for the force said he could not locate any reports.
House of Gray was built between 1714 and 1716 by the 10th Lord Gray, whose family owned Fowlis Estate and Castle from the 14th century.
In 1918, the house and estate were purchased by James Ogilvie who lived in
there until his death in 1936.
The last known use of the house was as an orphanage during the Second World War.
Following the war, the building was abandoned and gradually fell into disrepair, subjected to considerable vandalism.
Inspector Katrina Thompson, of Lochee Police Station said: "We have received reports of anti-social behaviour at the House of Gray and as a result we have increased our patrols in the area. We are working with the owner to secure the premises."
The owner could not be reached for comment.