Michael Alexander speaks to a Dundee-raised penguin keeper about her work to help conserve endangered species at Edinburgh Zoo – and the unexpected behaviours of those she looks after!
They are amongst the most endangered species on Earth having lost more than 90% of their global population in the second half of the 20th century.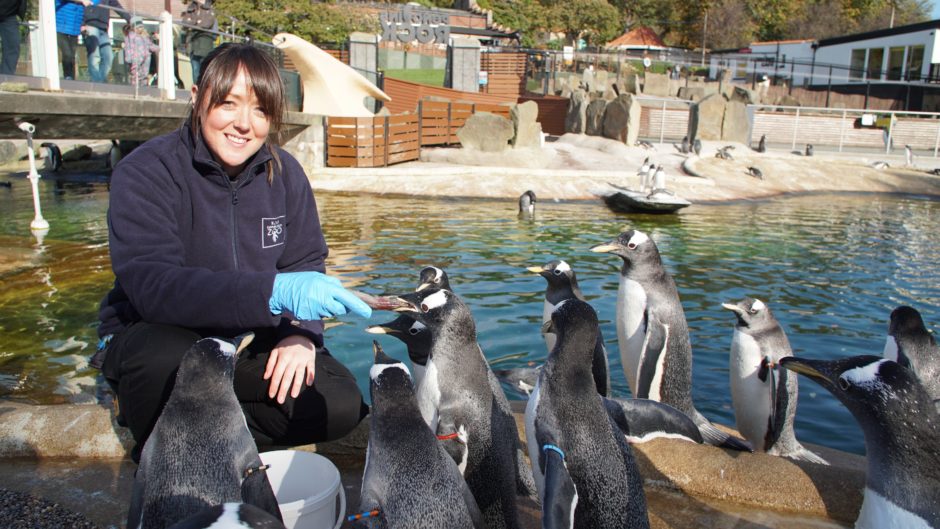 Now, a Dundee-raised penguin keeper is hoping that visitors to Edinburgh Zoo will support conservation projects aimed at conserving and growing surviving populations of Northern Rockhopper penguins in the South Atlantic and Indian Ocean.
Senior penguin keeper Dawn Nicoll, 34, says most people quite rightly visit Edinburgh Zoo for a nice day out.
However, the former pupil of Ancrum Road Primary and Menzieshill High School is trying to raise awareness of the precarious condition of the their global numbers through her work looking after the Northern Rockhoppers which are kept at Edinburgh Zoo – acting as ambassadors for conservation of the species in the wild.
She hopes that by learning about the impact of pollution, habitat loss, fishing, and climate change on the birds, it will encourage more people – especially children – to lead more sustainable lives.
"Here at the zoo, we probably take it for granted how great it is to work with these amazing animals," Dawn told The Courier.
"But I guess in the bigger picture, we are helping work with conservation projects out there in the wild.
"The most important species we have conservation-wise is the Northern Rockhopper which have declined by about 90% in the world.
"Now they reckon the population is below half a million. That sounds like a big number but when you are talking about all the numbers of a species that's left, that's not much."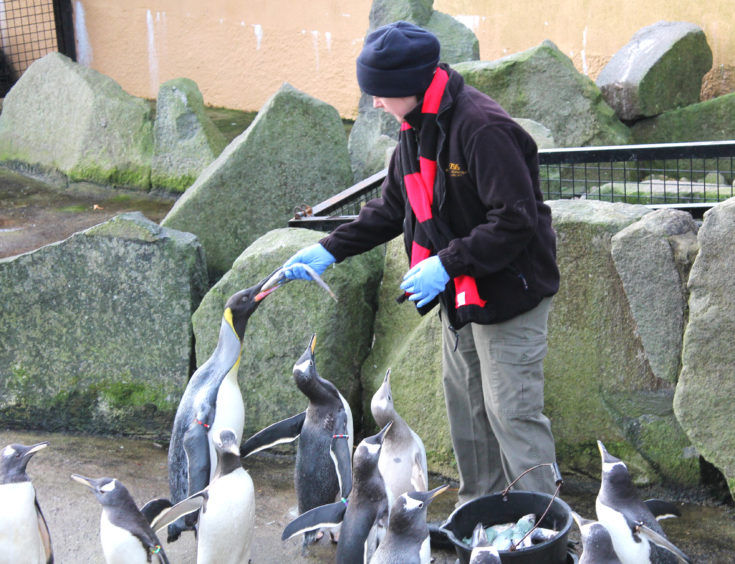 Listed as endangered on the International Union for Conservation of Nature red list, Northern Rockhopper penguins breed on just seven islands – five in the Tristan da Cunha group in the South Atlantic (UK Overseas Territories) and Amsterdam and St Paul islands in the southern Indian Ocean (French Southern Territories).
Approximately two million pairs (or 98%) of penguins were lost from Gough Island between 1955 and 2006, and numbers on Tristan da Cunha are thought to have declined from the hundreds of thousands in the 1870s to just 5000 pairs by 1955.
The Royal Zoological Society of Scotland has helped with the conservation of Rockhoppers on Tristan da Cunha for many years, including support annual surveys, and in 2017 supported the creation of the first global bilingual action plan for the species.
Work is currently being carried out on genetic analysis of the species to understand how connected populations are across these distant island groups.
Dawn, who decided from a young age she wanted to work with animals, moved from Dundee to Edinburgh in 2004 to study animal biology at Napier University.
During the summer before her final year at university, she did a placement at Edinburgh Zoo in the reptile section and worked there at weekends in the months after – including a penguin placement.
When she graduated, she secured a full time job as a primate keeper before moving back to work with the penguins in 2016 where she's been since.
Housed in the wider birds section, she is the senior keeper looking after 97 Gentoo penguins, five King penguins and 26 Northern Rockhoppers.
Responsibilities include prepping the food, hand- feeding and cleaning the enclosure.
She gets to know the penguins' "strong personalities" and knows every single one by name.
Most of the time they are "fairly chilled".
However, during the breeding season, if she is walking through the nest sites, the penguins can be a "little more protective of the nests."
There can also be other activities that might surprise many visitors.
"I guess it's more about their behaviour," Dawn laughed.
"During the breeding season a lot of people think they are very faithful to their partners – but that is not entirely true. We get to see that unfold.
"We always joke it's like watching an episode of Eastenders!"
Dawn gave The Courier an insight into her job at Edinburgh Zoo ahead of a new eight-part BBC Scotland documentary series called Inside the Zoo.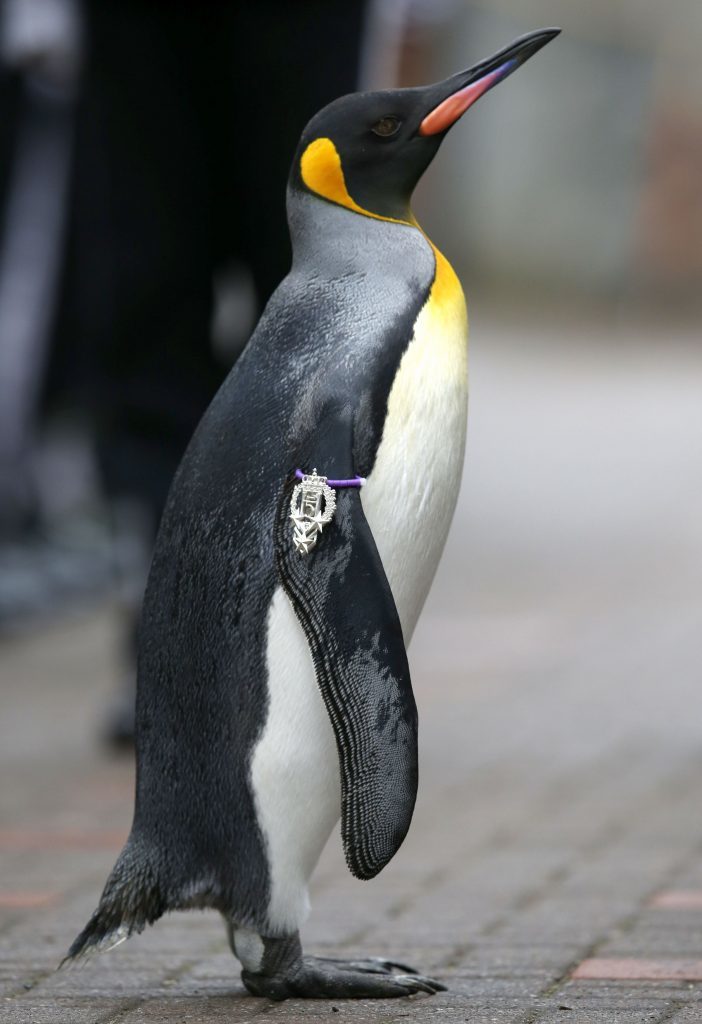 She is amongst the 200 dedicated staff featured who, 365 days per year, face the challenges, joys and complex logistics of caring for over 3,000 animal residents at Edinburgh Zoo and its sister site, Highland Wildlife Park at Kingussie.
Filmed throughout 2019, the series provides a fun and fact-filled insight into the lives of the keepers – the dedicated teams who operate both a centre of zoological excellence and an iconic UK tourist attraction.
Narrated by Edinburgh's own Gail Porter, it gives an insight into a world where state-of-the-art-science, endangered species conservation and the completely and utterly unpredictable are a part of daily life.
Dawn is warning Courier readers, however, that there might be tears.
When Fingal, one of Edinburgh Zoo's iconic King penguins becomes unwell there are tough decisions to be made.
"People will see the slightly harder side of our job," added Dawn.
"They are not our pets but we still have a bond and an attachment to them. It will be interesting to see how the public react to that."
Episode one of Inside the Zoo is on the BBC Scotland channel at 8pm on Monday September 7.