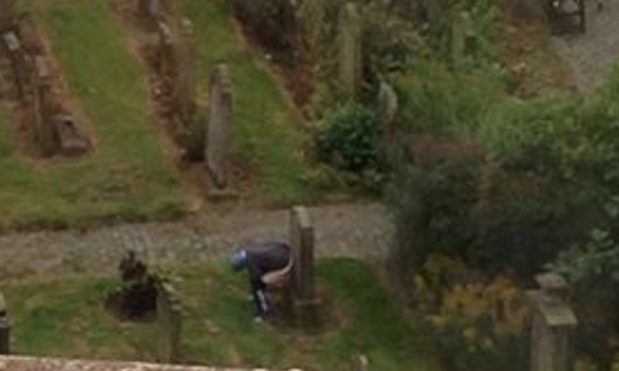 A picture of a man desecrating a historic Dundee cemetery by defecating on a headstone has provoked fury.
The image was posted online on Wednesday night.
It shows a man with his trousers down around his legs squatting against the headstone of David Mills and his wife Elisabeth Horn.
The picture was posted by Ross Drummond the Meh Dundee Facebook group, who described it as "disgusting".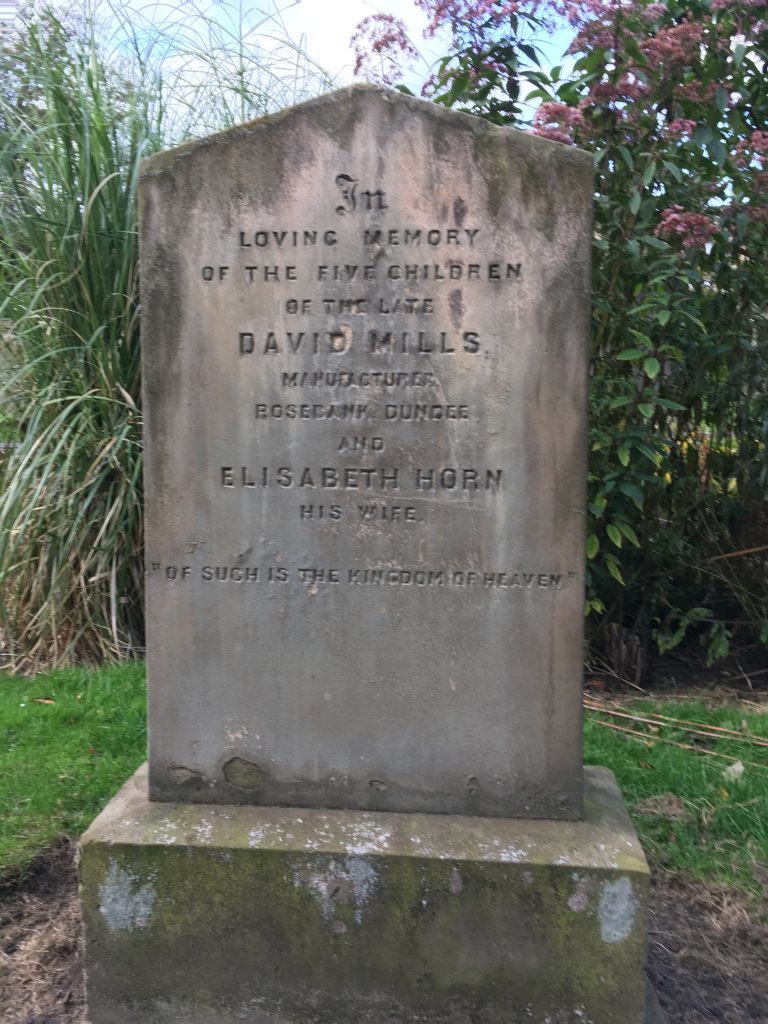 Karen Thomson responded: "That's minging.. Nah need there's toilets in the Overgate."
Mary Teresa McCabe added: "Wonder how they would feel if that was their family?"
It is the latest in a series of unflattering images of Dundee to surface online.
These include one of two addicts passed out in a close with needles in their hands and the trousers around their knees.
Another showed two men passed out on a bench next to a city playpark.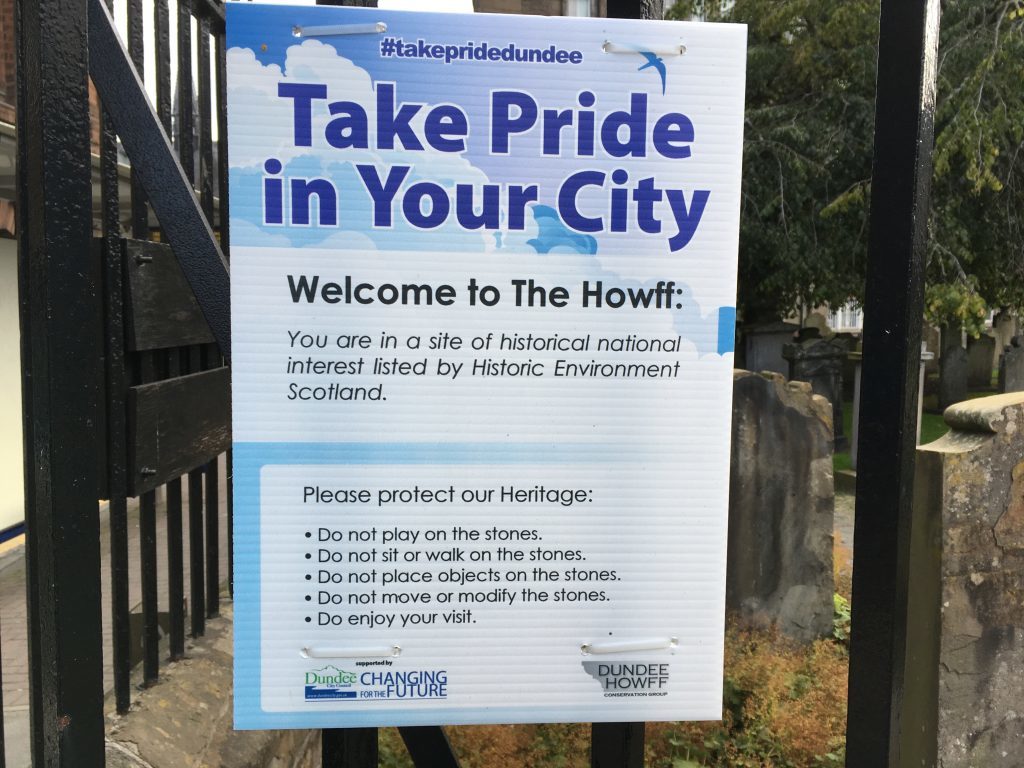 Maryfield councillor Lynne Short, whose ward includes the cemetery, said the photos present a false image of Dundee.
She said: "It's certainly not my Dundee. Things like this are a rare occurrence but pictures like this are the ones people remember.
"I think the message has to be there is no reason to do this. Somebody has to be pitied, really, if they are leading a lifestyle like this."
The Howff became a cemetery after Mary, Queen of Scots, granted the land to Dundee in 1564.
It gained its name because it was used as a meeting place of the Dundee Incorporated Trades.
Simon Goulding, chair of the Dundee Howff Conservation Group, said: "Locking the gates is not an option but it is upsetting that an individual has done this – probably because they are barred from the Overgate."
The spot is visible from ground level at Meadowside so the man could have been seen by passers-by.
As it was, it appears he was photographed by a construction worker working opposite the cemetery.
The Howff is open to the public every day. Signs ask visitors to respect the graves.
They include warnings not to sit on the headstones.
One council employee said: "I don't understand why people do this, or walk their dogs in graveyards."
A Dundee City Council spokesman said: "We are conscious of the impact antisocial behaviour has on local communities and we are committed to achieving a reduction in unacceptable behaviour.
"In order to minimise the impact of antisocial behaviour the graveyard is locked every night and any litter found is picked up."