The "killer clown" captured chasing a car in Dundee has created a Facebook page in the wake of his bizarre behaviour.
Surreal video footage emerged on Wednesday showing a red-haired clown running down a busy road in the Fintry area of the city.
The video shows bemused occupants of the vehicle recording the bizarre scenes as they speed away from the clown.
Now, a social media profile has been created in the name of "Killerclown Fintry".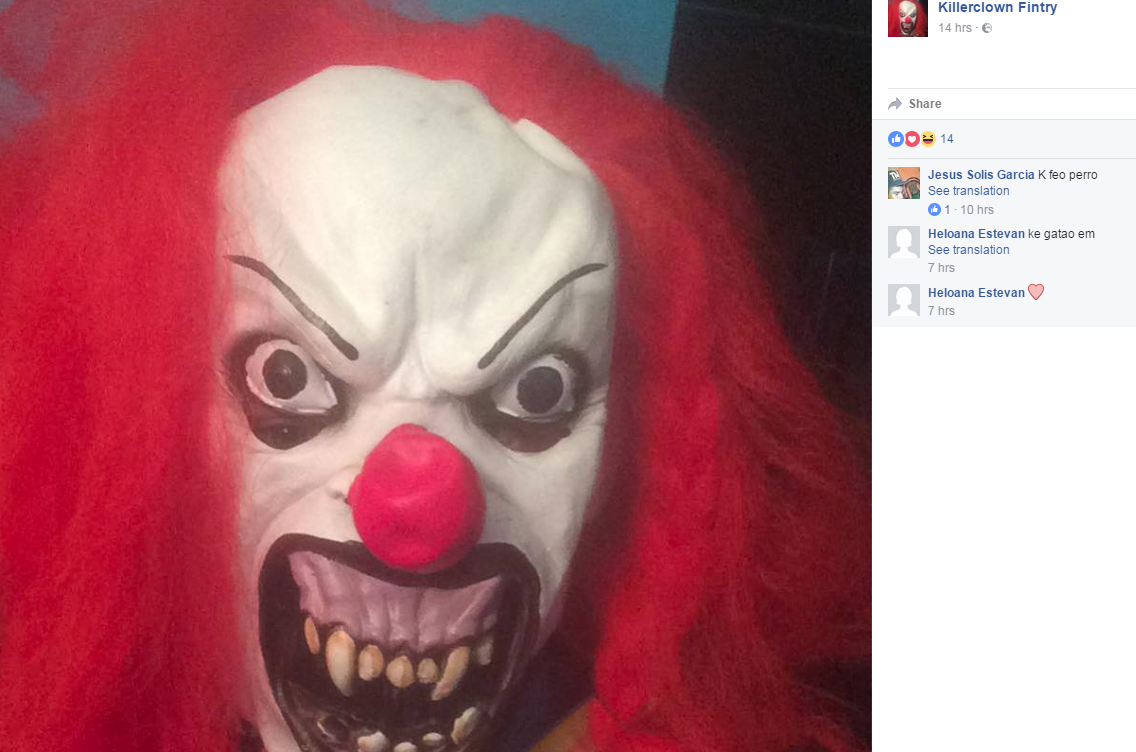 On Wednesday evening, the driver of the vehicle being chased by the clown revealed: "This is Cheviot Crescent just before the Powrie Bar.
"I was driving and my daughters and her friends are the ones who filmed it.
"The "clown" happens to be a local boy who thought it would be funny to try to scare us.
"Not fake at all but I would however urge the "clown" to stay in school because his acting debut failed to scare us. Made us giggle though."