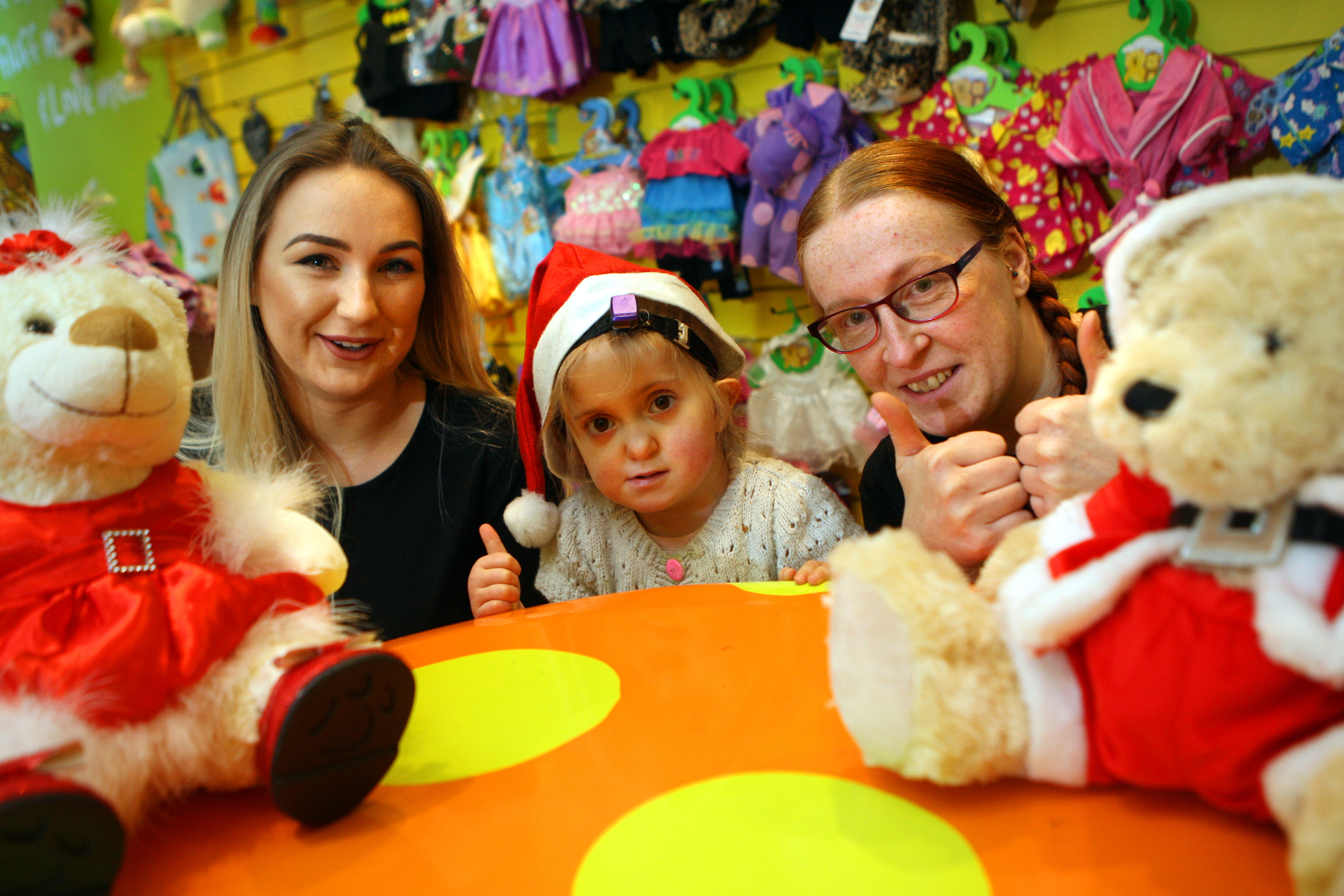 A Dundee family has set up a special signing Santa's grotto to help bring Christmas closer to disabled children.
Leanne and Gregor Howie, decided to set up the grotto because their daughter, Robyn, 4, cannot communicate with speech, and therefore had been missing out on the magic of Santa.
Robyn has a condition called charge syndrome, which affects only one in every 15,000, and Leanne said they know many more families who are in the same situation and see the grotto as a perfect solution.
Leanne, 36, said: "We were inspired to start the grotto because of our own daughter's condition.
"She uses the Makaton method of sign language, like other children with communication difficulties, and we really want her and others to have access to the same Christmas magic as any other child."
The grotto will take place at Bears and Buddies Workshop on Union Street from December 12 – 15.
In a break from tradition, all appointments will have to be booked to see Santa, other than the Thursday, which will be a drop-in session.
The Makaton communication method has been given more exposure in recent years with the popularity of CBeebies show Something Special, starring Mr Tumble.
It varies slightly to standard British Sign Language, in that it is used more for children with learning and communication difficulties.
All money raised from the grotto will go towards Leanne's effort to become a licensed Makaton sign-language teacher, having already completed two modules with the NHS.
Difficulties with the rigid learning schedule however, meant childcare became a problem and she has – as yet – been unable to complete all the required training.
She decided to start a crowdfund campaign four weeks ago to raise the £2000 needed for course fees and already has around half, along with donations such as a laptop and other learning materials.
She said: "We have noticed the difference in our own daughter now she has these skills and she looks more engaged whereas before, she didn't get that interaction with Santa.
"We found it quite difficult to access training in Makaton as NHS courses are scarce and when available are only provided to one person per family.
"I will be able to teach up to 15 people at a time so it really will make a difference to lots of children in the area."
To donate to her campaign, visit
https://www.justgiving.com/crowdfunding/HelpTheMakatonGirl