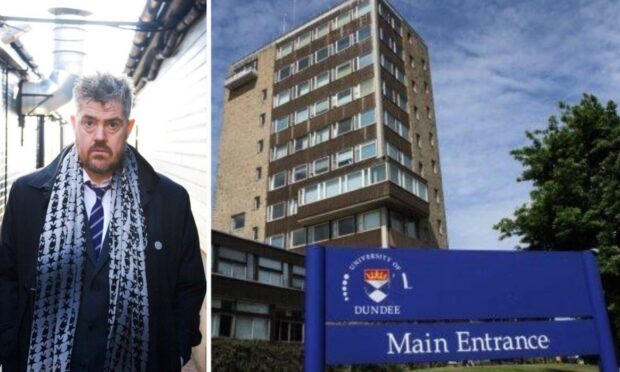 Comedian Phill Jupitus has launched a foul-mouthed rant at Dundee University over a lack of in-person lectures.
Jupitus, who has just completed his third year studying at Duncan of Jordanstone College of Art and Design, is unhappy that many lectures are still being held online – despite Covid social distancing restrictions having been lifted.
He posted on Instagram to criticise the university, which runs the art college.
The post said: "Year three done and DONE. You can go f*** yourself.
"No wonder Ai Weiwei told us to leave."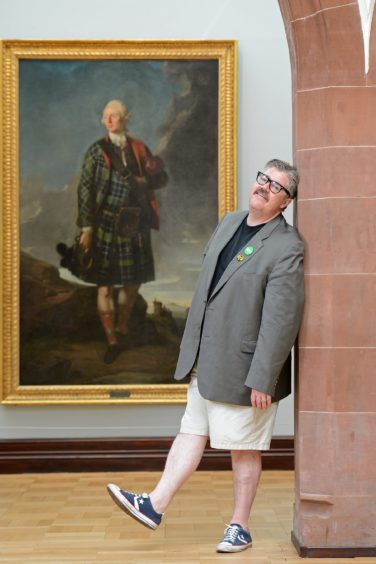 In response to a follower asking why he has not enjoyed his time studying, Jupitus – star of TV shows like Never Mind the Buzzcocks – added: "The year has been a perfect storm.
"Just a combination of bum luck and misunderstanding.
"The scant few weeks where I got stuff done were excellent.
"I'm still really puzzled as to why thousands of Dundonians can go to see Paul Weller at Caird Hall, go to clubs, go to the theatre and football but the University of Dundee can't lay on live lectures for its students.
---
Have universities been too slow to return to live lectures? Have your say below in our new comments area
---
"If I'd wanted to watch lectures on a laptop then I would have signed up for the OU [Open University]."
Jupitus, who moved to the East Neuk of Fife in 2017, has been a strong advocate of the local art scene – including Pittenweem Art Festival.
Responding to the criticism, a spokesperson for the university said it has had to make changes to keep people safe.
Dundee 'no different from any other university'
The spokesperson said: "The past two years have been tough on students and staff alike, who have made many sacrifices to keep one another safe – protecting the health and wellbeing of every member of our community has been our guiding priority.
"Although restrictions set out by the Scottish Government regarding universities and teaching have often been stricter than in other settings, we are proud that our staff have overcome these challenges and continued to deliver an excellent teaching experience, world-leading research, and contributed to our developing understanding of the virus.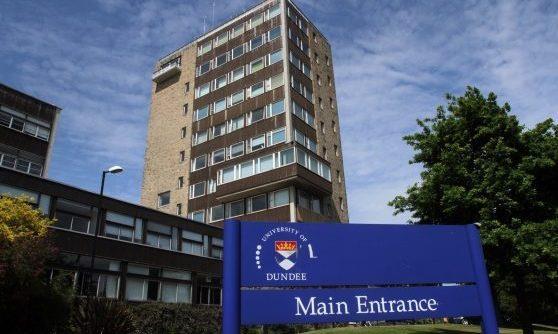 "As the guidance has eased we have been reintroducing more face-to-face teaching and other activity on campus.
"In this we are no different from any other university in Scotland.
"With restrictions now largely removed, we are all looking forward to a full return to in-person teaching for the 2022/23 academic year, and reinvigorating the campus experience that is the hallmark of the Dundee experience."
In addition, the university said third and fourth year students studying at Duncan of Jordanstone College of Art and Design had been given access to workshops and studios all the way through the pandemic despite lectures being online.
The Courier has contacted Jupitus for comment.