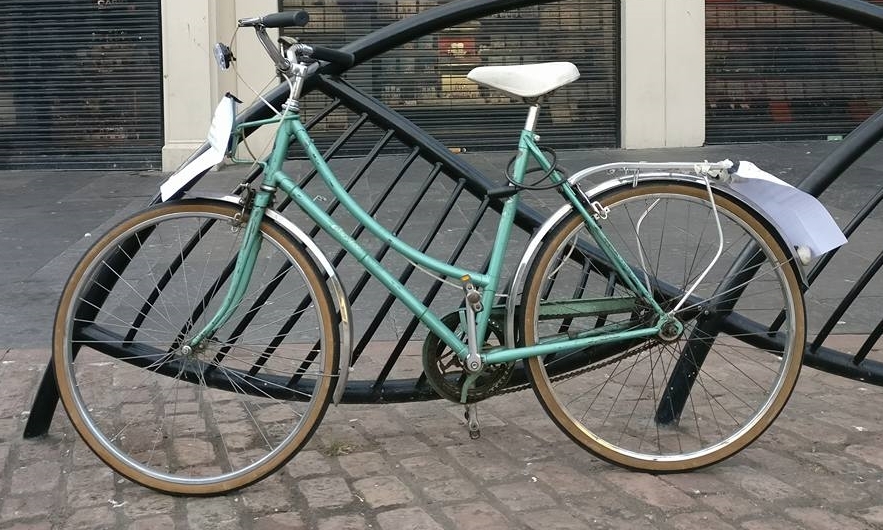 An artist returning to Holland after studying in Dundee has launched a one-woman bikeshare scheme — "as a protest against ownership and capitalism".
"Loren" left the bike parked in the city centre with a note attached saying: "This is a free, communal bike … Please take it if you need it and leave it for the next person."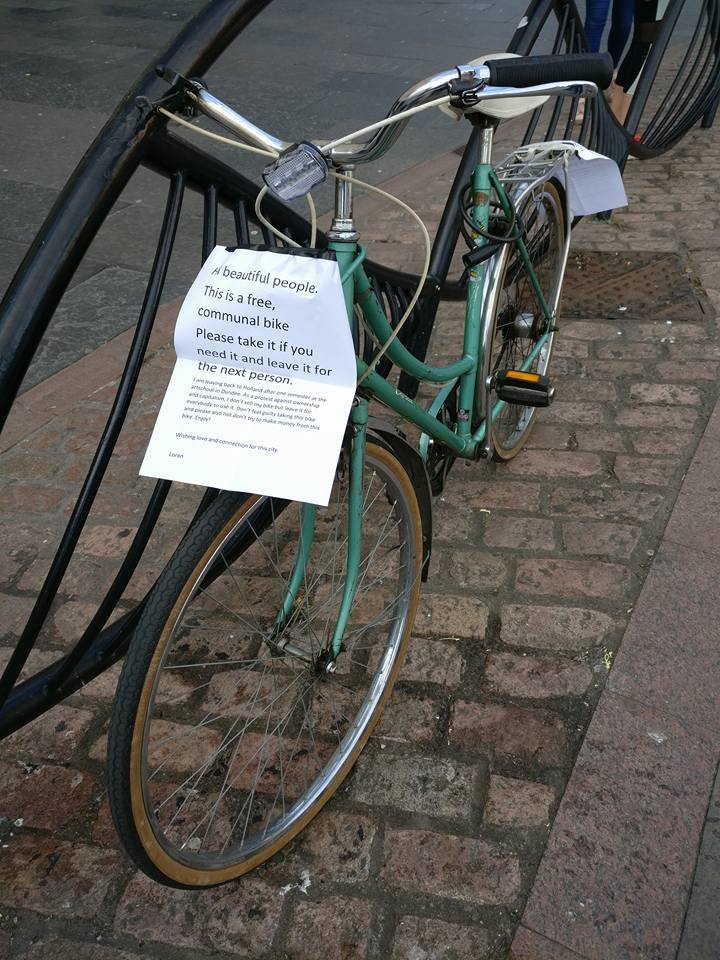 The unusual gesture is already causing big interest — and has prompted hopes that the bike will be treated in the spirit it was donated.
The student's note says: "Hi beautiful people…. I am leaving back to Holland after one semester at the artschool in Dundee
"As a protest against ownership and capitalism, I don't sell my bike but leave it for everybody to use it.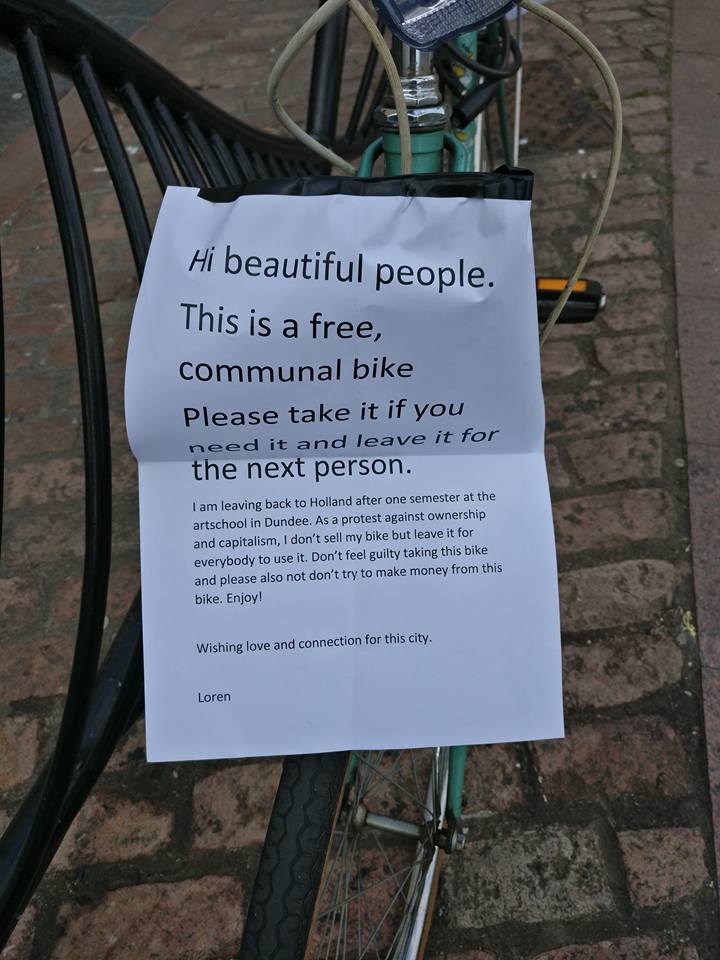 "Don't feel guilty taking this bike and please also don't try to make money from this bike. Enjoy"
She sings off by saying: "Wishing love and connection for this city."
The bike was seen propped up against railings outside H. Samuel jewellers on Tuesday evening but had moved by midday today — hopefully, borrowed by someone who will pass it on when they are finished.