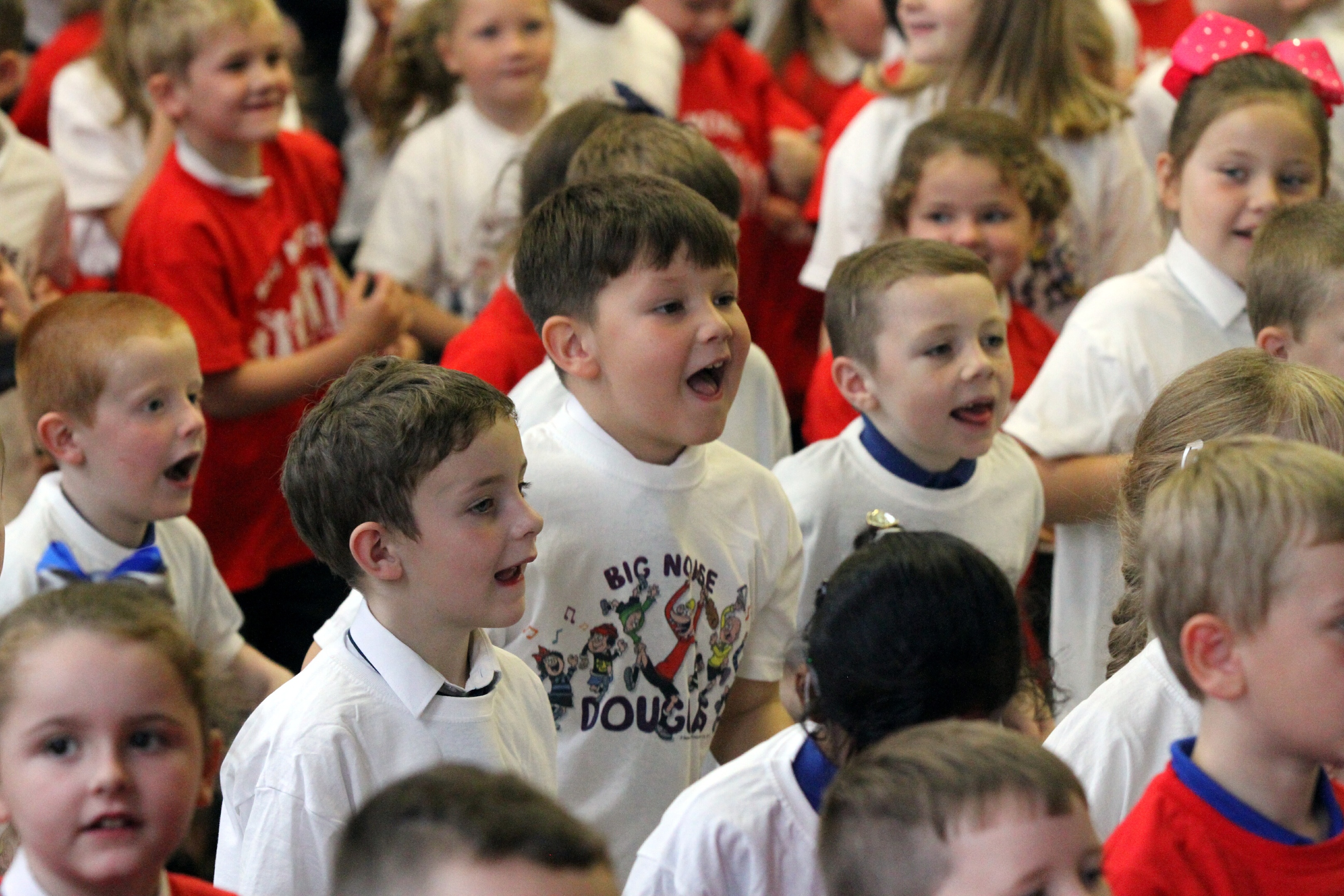 Hundreds of Dundee pupils have been introduced to the wonder of orchestra music at the official launch of the Big Noise project in Douglas.
The Sistema Scotland project aims to transform the lives of children living in disadvantaged areas through music tuition.
Sistema Scotland chairman Richard Holloway visited St Pius Primary School to formally launch the new Dundee initiative, which is the fourth to be set up in Scotland and will teach pupils from St Pius and Claypotts primary schools.
Mr Holloway said: "We are delighted that after nearly 10 years Sistema Scotland has grown to have four Big Noise Centres in communities in Glasgow, Stirling, Aberdeen and now Dundee.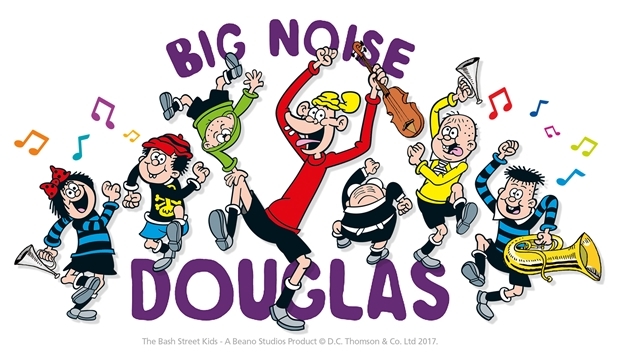 "Independent research has found that the Big Noise programme is having a positive impact on children's lives. This includes improving their confidence and self-esteem, as well as the acquisition of a range of social and life ­­skills."
VIDEO: Watch as hundreds of Dundee school pupils are introduced to the magic of the orchestra
Pupils in primaries two and three will begin learning their chosen instruments before Christmas.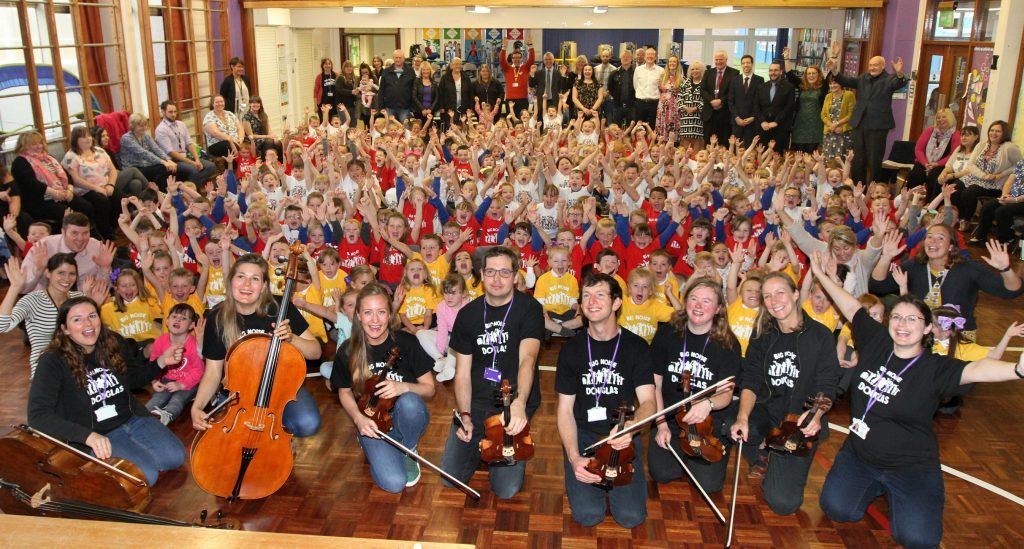 Bringing Sistema to the city was one of the legacies of famous Dundee musician Michael Marra.
His family set up the Optimistic Sound charity to raise funds to bring the project to Dundee.
His daughter Alice said the launch was one of the "best days of her life."
She said: "My late father Michael Marra was a great supporter of the work of Sistema Scotland.
"He truly believed that music was a right for all and that it could transform lives. It is a tribute to his memory that this inspirational programme will start working to transform the lives of children here in Douglas.
The project is being supported by The Gannochy Trust, which has given £325,000 to help pay for its first three years.
Hundreds of P1-P3 pupils from St Pius and the nearby Claypotts Castle Primary were treated to classical music from Big Noise musicians on Thursday morning.
Over the next few months, musicians will work with the schools to teach the pupils how to play a range of instruments.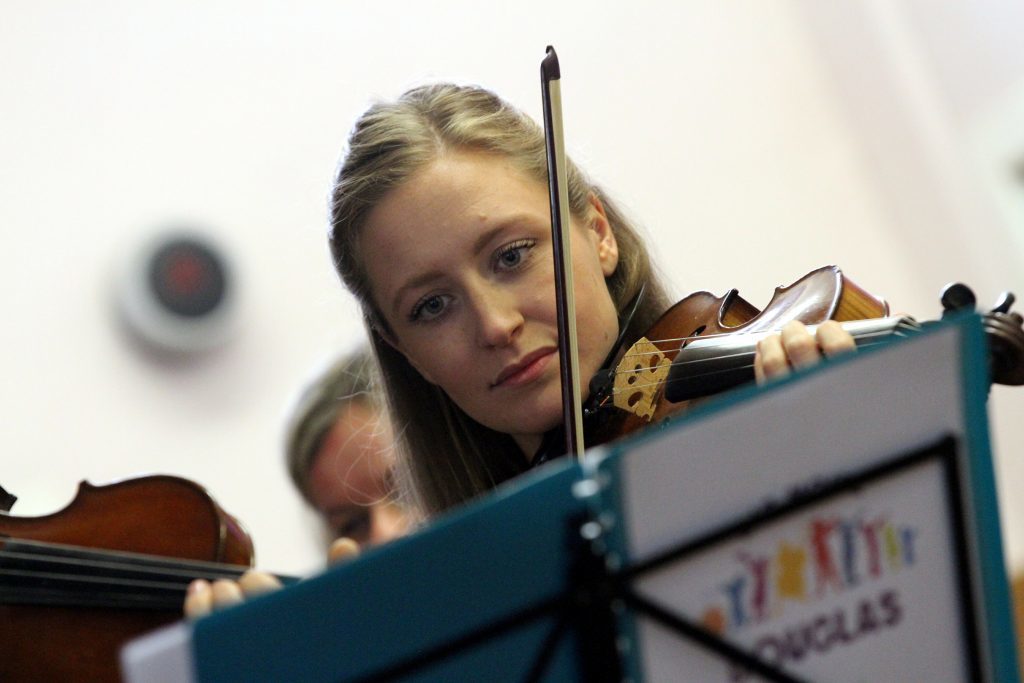 A Sistema Scotland spokesman said: "We use involvement in our Big Noise orchestra programmes to give children an invaluable range of life skills and experiences, including confidence, teamwork, resilience, pride and aspiration.
"This enables them to reach their full potential and lead successful and fulfilled lives."
Aberdeen's Sistema project launched in Torry in 2015 and within 18 months, the concentration levels of children taking part had already improved.
Dundee City Council children and families services convener Gregor Murray said: "They have done really well to get all the money together and it's a really good project.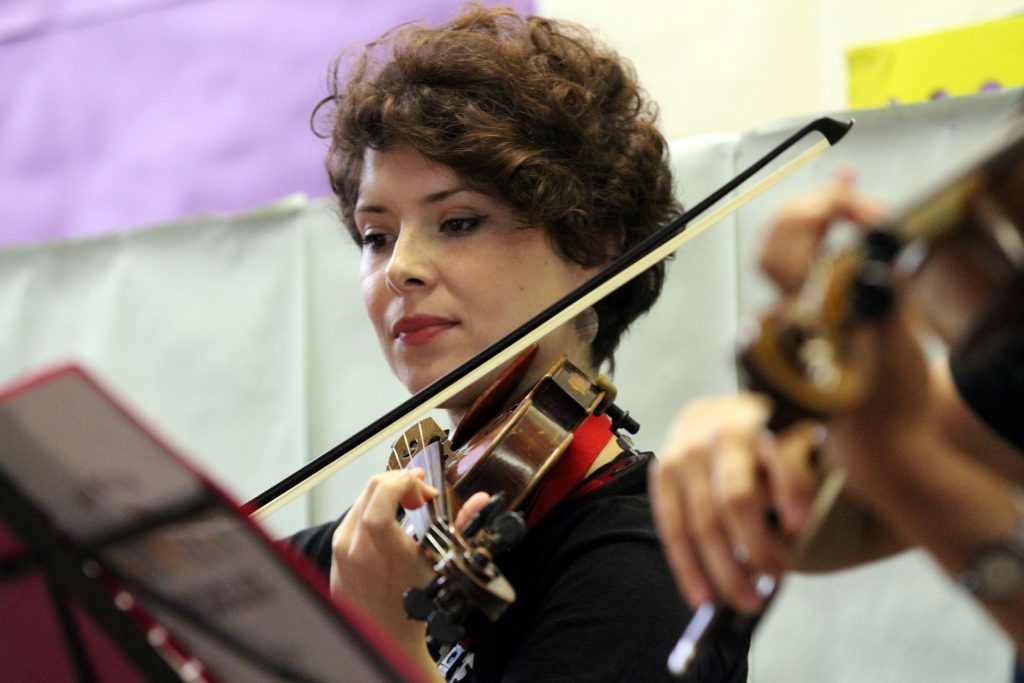 "It starts with primaries one, two and three but as the pupils move up we will hopefully see a big difference."
Service director Paul Clancy said the habits picked up when learning an instrument stands children in good stead for later in life.
He said: "This will build on what we are already doing in the city and there is evidence that shows that aspiration levels and confidence levels will change.
"If they can master something as difficult as learning an instrument it will give them confidence in later life and teach them 'stickability'."
For further coverage, see Friday's Courier