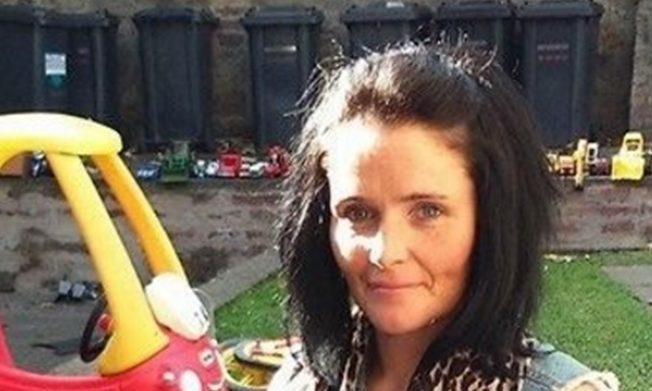 A Dundee woman has gone on trial accused of murdering a mum-of-four.
The High Court in Aberdeen heard Siobhan Russell had been involved in a number of arguments with Marie Low over rumours she was working as a prostitute.
Russell, 31, was said to have gone to Ms Low's flat three times on the day before her death on September 4 2016.
The court was told Russell had gone to the property after her then-boyfriend, James Duncan, informed her Ms Low, 36, was spreading rumours about her.
Russell, of Ballantrae Terrace, Dundee, is accused of murdering Ms Low on September 4 by hitting her on the body with a knife or similar instrument, having previously
threatened to harm her.
She is also accused of behaving in a threatening and abusive manner on September 2 and 3 by threatening Ms Low, brandishing a knife at her and getting into a fight with her at Ballantrae Terrace.
Russell has lodged a special defence of self-defence.
Giving evidence on Tuesday, 29-year-old Mr Duncan said the two women had "seemed friendly" in the months leading up to Ms Low's death.
However, for reasons he did not know, he said relations between the pair had soured.
He said Russell came home with scratches on her face about a month before the alleged murder and claimed Ms Low had been responsible for them.
The court heard that on September 2 Mr Duncan told Russell that Ms Low had been saying she was a prostitute.
Examining Mr Duncan, advocate depute Alan Cameron, referred to the statement he had given to police.
Mr Cameron asked: "Does the statement say: I went round to Siobhan Russell's home and told her what I had heard – that Marie Low was telling people that she had been prostituting herself?"
Mr Duncan confirmed that was what he had said and replied: "She denied it, she wasn't happy with it being said. She said that she would never do that."
The court heard Russell and Mr
Duncan went to Ms Low's home on
September 3 and an argument broke out.
Mr Duncan said the pair returned later and that on that occasion Ms Low took a kitchen knife and made "stabbing motions" towards him.
Another witness, Alison McFarlane, a friend of Ms Low, claimed she had been told it was Mr Duncan who had a knife, and that he had stabbed Ms Low's partner John Hodge on the hand.
Ms McFarlane said her teenage daughter witnessed Ms Low's death the following day.
She said she did not call the police because she was in shock about the death of her friend.
The trial continues.