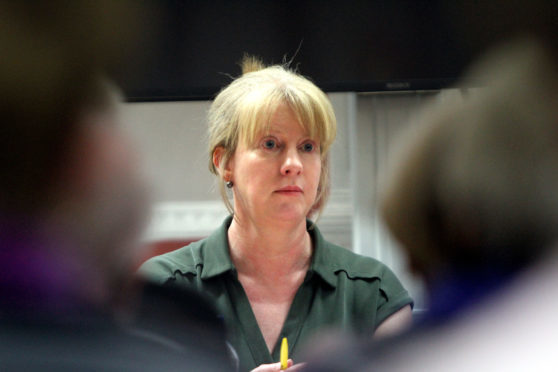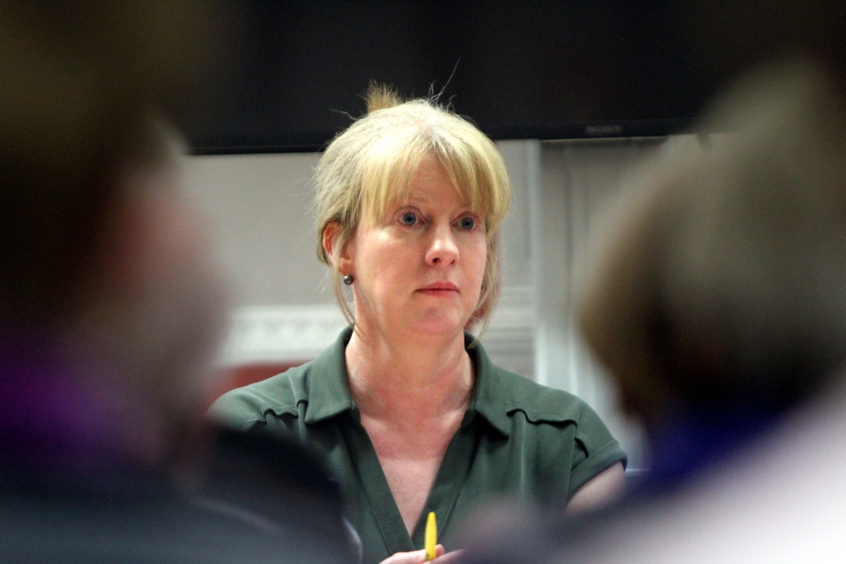 Scottish Government health secretary Shona Robison has been accused for using NHS Tayside bosses as "human shields" to deflect from her own performance.
Ms Robison told NHS Tayside chairman Professor John Connell to resign and said chief executive Lesley McLay's position had become "untenable" after it emerged charitable donations were used to pay for a new computer system in 2014.
The decision to suspend the endowment fund's constitution to allow the funds to be used for the IT system was taken just days after Ms McLay was appointed chief executive and before Professor Connell was appointed chairman.
Details of the endowment fund spending emerged within weeks of earlier revelations that money intended to pay for digital health programmes had been used to prop up the health board's balance sheet.
Professor Connell handed in his letter of resignation on Friday morning.
It is understood the letter also expressed his dissatisfaction about the way in which his tenure was as chairman was brought to an end.
Mid Scotland and Fife Conservative MSP Murdo Fraser said Ms Robison's treatment of Professor Connell had been "shameful".
He said: "What little respect NHS officials and staff had for the Health Secretary has surely been lost following this latest bid to save her own skin.
"NHS Tayside is suffering from problems present long before Prof John Connell took charge and it is shameful to see the person in charge of our NHS use officials as human shields to cover up her own under-performance.
"The SNP has lost complete control over our NHS, a service that they have been in charge of for over 11 years, and it's high time they took responsibility for their own mismanagement."
Fellow Mid Scotland and Fife Conservative MSP  Liz Smith MSP said: "This latest smokescreen from Shona Robison should be seen for exactly what it is — political spin aimed at deflecting blame from the Scottish Government.
"Issues over the use of endowment funds are incredibly serious, but this could be the tip of the iceberg when it comes to problems at NHS Tayside.
"Across Scotland, NHS Boards are facing similar financial difficulties and the problems at Tayside are not unique. This is particularly true when it comes to the performance of Integrated Joint Boards.
"There are clear structural issues with IJB's, including a lack of transparency and blurred lines of responsibility.
"Instead of cheaply calling for heads to roll at NHS Tayside, it would be more useful to have a fully independent review of IJB structures as these are clearly not delivering."
Speaking to The Courier on Thursday night, Professor Connell said he was "disappointed" by Ms Robison's order to resign.
He said: "The current issues being face by the board had taken place 18 months before I became chair."
Conservative MSP Alexander Stewart added: "SNP Health Secretary Shona Robinson who is a local Dundee MSP must also take some blame for this situation.
"If she was unaware of the current situation, then she is incompetent beyond belief and it is a bit rich for the Health Secretary to call anyone's position 'untenable.' "
Scottish Labour spokesman Anas Sarwar also called for SHona Robison to resign.
He said: "I think it is right that the NHS Tayside chair and chief executive resign from their positions.
"They have let down local staff, they have let down local patients and they have broken the trust of local people by misusing charitable money in this way.
"But there are also still serious questions for SNP Health Secretary Shona Robison to answer.
"This is not an isolated incident – there has been a series of incidents over a number of years, reflecting a complete lack of leadership and mismanagement of our NHS by the SNP minister.
"Shona Robison must now consider her own position as she has serious questions to answer."