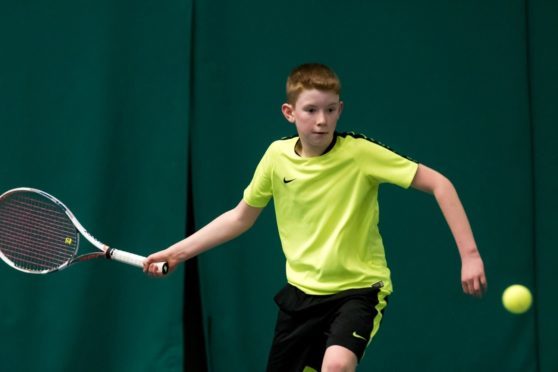 It has been a week of sporting triumph for Dundee's young athletes, after a local lad was named British tennis number one.
Ben Hudson, 12, was announced as the best tennis player of his age in the UK.
His success follows local triumphs in Australia, where the likes of Dundee cyclist Mark Stewart, Arbroath bowler Darren Burnett and Perth swimmer Duncan Scott have enjoyed podium finishes at the Commonwealth Games.
Ben, who has been playing tennis since he was seven, has won a sponsorship deal with the Overgate shopping centre.
The money will allow Ben to continue his tennis coaching, guaranteed for the next 12 months, as well as funding competition entries in the UK and Europe.
Until now, Ben's parents have been responsible for funding training trips to the Scottish National Tennis Centre in Stirling.
As well as being UK number one, Ben is the highest ranked Scottish tennis player for 14-and-under age group.
He was runner-up at the Grade One Nike British National Finals last month, winner of the 12-and-under winter national tour in December last year and February this year and Scottish Indoor 12-and-under champion, which he won in January.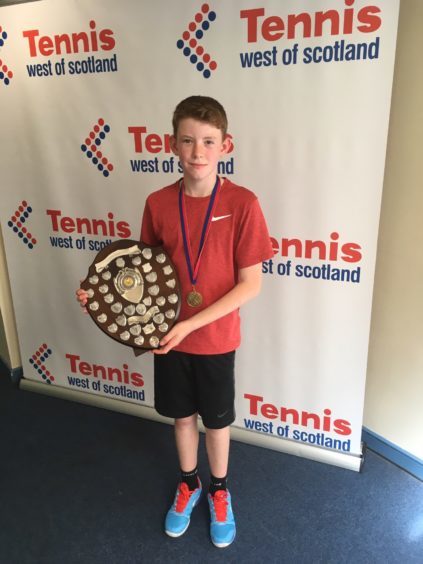 Ben will travel to Croatia next week to take part in his first ever European tournament.
He was selected to travel to the Adriatic by Great Britain Tennis, the organisation responsible for selecting Britain's Davis Cup team.
Malcolm Angus, Centre Manager, Overgate said: "We are delighted to be sponsoring Ben.
"He is an outstanding young talent with immense ambition and great promise."